This is your time! This is your year! Join the Golf Positive CORE Group today!
It's time to be in the habit of achieving your goals, live the life you dream about and take your life to the next level.
Athletes have coaches, executives have mentors, students have teachers – coaching helps you to continue to get to an even higher level. It's proven, if you want more, you need a coach!
That's why I am offering you a crazy discount on my Golf Positive CORE Group!
I've had amazing coaches in my life and I want to be that inspiring coach for you and help you unlock your full potential!
I've been blessed throughout my 30+ years of intentional personal development and positive living to realize that we are in charge of our future and that we can control our thoughts and live a happy fulfilling life filled with accomplishments.
There are a handful of things that TRULY move needles for those wanting to be in the habit of achieving their goals
Be Consistent
Mindset – With the wrong mindset you will struggle to achieve your goals
Shift limiting beliefs to empowering beliefs
Take charge of your emotional state
Momentum – Once you get lift-off you need the skills, strategies, and coaching to take you even higher
And that's where this transformational "Golf Positive CORE Group" comes into play.
YOU deserve to be on this path of continued success!
And not just that, you deserve your life to be everything you have every dreamed about!
In this program, I mixed in total immersion and ongoing support. The first 4 months includes daily videos with the 30 Day Positive Start followed by 12 Weeks to Triumph! WE will also work together once a week on a LIVE call and once month in a LIVE webinar for the entire year!
So it's time you get rid of any doubts about having an amazing future and achieving your goals. Skip the negative "what if's." and ask "what if this works?" There is literally no risk because of my money back guarantee. Truly consider, "what if this works for you?"
No more regrets. Let being a part of the CORE Group be the catalyst to make 2021 your best year ever!! I'd love to be on your incredible journey!
You will absolutely LOVE this…
And here's the bundle you get today!
Golf Positive CORE Group
Program Includes:
Golf Positive CORE Group – Total Value – $5000

Weekly Group Calls (50)
Mid Monthly Motivational Live Webinars (12)
Positive Start – 30 days – Total Value $500

Daily live video – (30) – 12 Week to Triumph! – Daily inspired action videos
12 Weeks to Triumph! – Total Value – $2500
Interaction Support and Accountability Private Facebook Group – $1000
Value of Positive Living Bundle Package (12 months) – $9,000
Check out the insane offer … Be a member of the Golf Positive CORE Group for just $1497
Would it be worth it if this program gives you the confidence, coaching, and community and support every step of the way?
YES! I WANT THIS INCREDIBLE OFFER!
YOU PAY $1497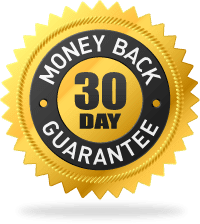 30 Day Money-Back Guarantee
This breakthrough won't work if you don't work. But if for some reason you aren't on your way to real success in the first 30 days, email us and we will take care of your refund!