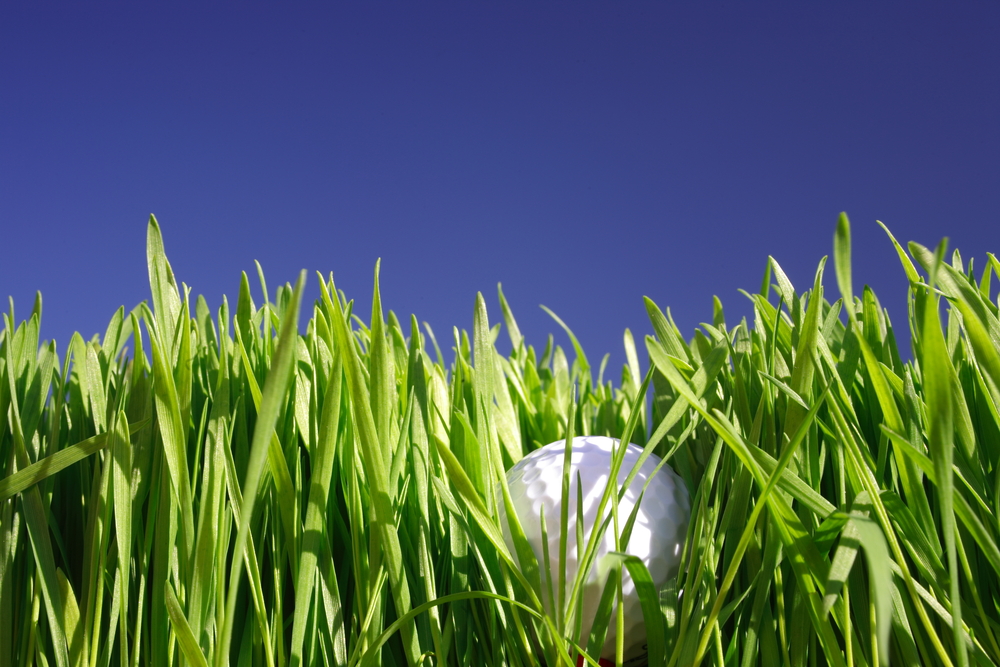 Golf Positive! Newsletter – April 2022 Edition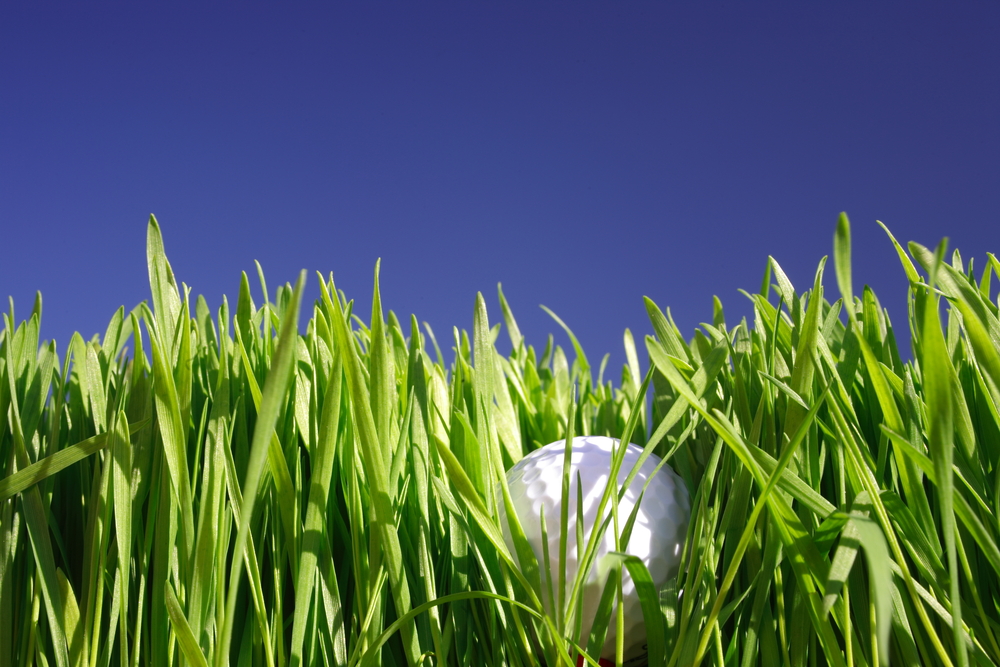 Hunting for Easter eggs with friends and family is loads of fun, but finding a golf ball in the rough or worse – in the water hazard! can be ultra annoying. This is especially true when you are playing the best game you've played yet. But, one of the beautiful things about this sport that we love is it will always find a way to challenge you and keep you humble. The humble benefit builds character and the challenge portion is simply a sign you are in need of the right solution to prevent and/or correct your strategy.
Luckily, you're in the right spot for discovering the techniques and tips you'll enjoy using to line up your shots, factor in the wind and slope of the course, and perfect your swing. Yes, I know you are wondering what gadget or gizmo can keep you from driving your ball into the rough – but what if I said you already have the tools, the ability, and the determination? All you need is a tweak to your golfer mindset to unlock them and reach your full potential.
Join me here each month in this newsletter and follow me on social media to discover the courses and freebies I'll be offering that you won't find anywhere else. These are proven techniques that are backed by science and tested by yours truly.
If you want more out of your game or if you simply want to have more fun finding your ball in the fairway instead of the rough, catch my latest happenings and offerings on Facebook, Instagram, and LinkedIn.
Upcoming Courses & Events
Save the Date!
(Special Edition Coming June 2022!)
Watch My New Live Interview Series! It's Free!
(Next Guest – Annika Sörenstam! Join us May 4th at 8:00 PM ET)
*This Event is SOLD OUT!
(Join our waitlist.)
In This Issue
Mindset
Article of the Month
New! CardioGolf™ Tip
Fitness
Nutrition
Recipe of the Month
NEW! – Debbie's Golf Course Spotlight
You're Invited!

Registration is Open!
(June 4th – 8th at 10:00 AM ET)
My groundbreaking Keys to a Champion Mindset 2.0 is coming this June, and it's going to teach you how to prepare for better golf and a lower score before you even leave the house!
But, spaces will fill up fast as this course has something for everyone, even those who have taken Keys to a Champion Mindset in the past. Plus, there will be a special VIP bonus option you won't want to miss! Save the date and register for your spot today.
Watch My New Live Interview Series! It's Free!
(The 1st Wednesday of Each Month at 8:00 PM ET)
This new in 2022 live interview series features women who are shaking up the golf world with unbelievable professional achievements, groundbreaking concepts, and expansive community outreach efforts.
Past Guests:
⛳️ Kelley Brooke
⛳️ Shirley Spork
⛳️ Nancy Lopez
⛳️ Patty Sheehan
Up Next:
⛳️ Please help me welcome – Annika Sörenstam!
Get the answers to everyone's top questions by watching my live interview series with these extraordinary women on "Golf's Monthly Masterclass" on the first Wednesday of each month at 8:00 PM ET on my Golf Positive! Facebook page.
Don't forget to tell your friends!
This Event is SOLD OUT!
Missed your chance to secure a reservation? Click here to join the waitlist.
MINDSET

Staying in Bounds!
It's Not Your Skills Driving You Out of the Fairway – It's Your Mindset!
Occasionally, we all end up out of bounds along the bank of a water hazard or just beside a line of trees in the tall grass. The more covered up and difficult to reach the better for hunting Easter eggs, but these shots can be an issue for even the most experienced golfers.
The key to making the best possible score on this hole is to remember to shift your mindset to release the frustration of missing your previous shot. If you don't take charge, your thoughts and emotions may just go "out of bounds" mentally, which will negatively impact the next shot.
Be sure not to spend time trying to figure out what is off in your swing during your round – that is an after-round exercise. While on the golf course the answers focus on your process (pre-shot routine), good balance, tempo, relaxed body, and a mindset that supports it all. To get back on track try running through this super fast mindset checklist.
On Course Golf Mindset Checklist
Get to a neutral or positive state as quickly as possible.
Check your body language – get your chin up and shoulders back.
Look around, detach from your golf game, and go into thoughts of appreciation.
Be forward-thinking about how you can make an effective next shot (instead of focussing on the previous shot).
Make a smart decision on how to proceed.
Visualize the next shot exactly as you planned it.
Feeling Better? Here's What to Do Next…
Now that you're on the path to success once again with a more positive outlook on your "out-of-bounds" situation, you can begin to take more control over (1) your emotional state, (2) staying in the present moment, and (3) your enjoyment of the day. Approach each obstacle in your path to a lower score as another chance to be rewarded with success or more knowledge. Either way, it's going to be a great way to spend the day! After all, if it was too easy it would be boring.
So, try to keep that perspective as you look forward to what you can learn from each hole that you can apply to the next one. In other words, instead of telling yourself that you are playing a bad hole, having a horrible day, and getting stuck in that negative loop as you search for your ball in the rough, change the dialogue to: "I can do better, let's make a great recovery. I've got this."
For more tips and strategies that can have an immediate impact on your score and your confidence, mark your calendar for my next Keys to a Champion Mindset 2.0 program coming this June. It's going to be epic!
ARTICLE OF THE MONTH
How to Use Golf to Network When You're a Beginner
Want to know a networking secret that can help take your career to the next level? You don't have to be proficient at golf in order to use the semi-casual setting and location to host memorable meet and greets, take clients to dinner, set up a group lesson, or practice with other professionals. Discover more about how golf is the perfect networking venue for people of all skill levels.
NEW! CARDIOGOLF TIP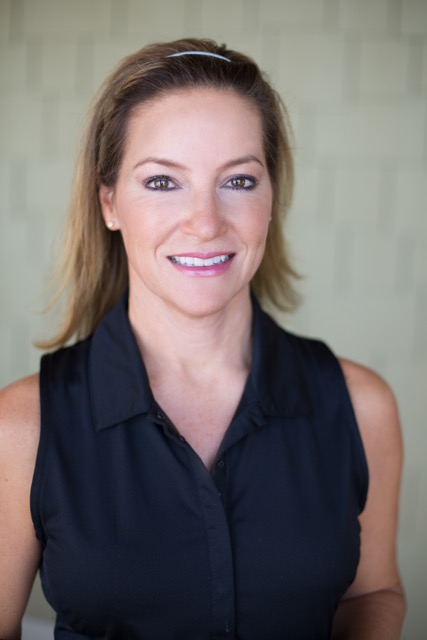 Have you heard about the new online fitness resource specifically designed for the golfing community?
It's called CardioGolf™ and the founder, Karen Palacios-Jansen, a Master LPGA Professional and NASM Certified Personal Trainer, saw a great need for exercises, programs, and support that would help enhance the way golfers perform and feel when playing by:
🏌🏼‍♀️ Building the right muscles for more power
🏌🏼‍♀️ Increasing flexibility in all the right areas to reduce the risk of injury
🏌🏼‍♀️ Improve balance for a steady stance, backstroke, & follow-through
CardioGolf™ pairs perfectly with your Golf Positive! mindset as it is tailor-made for golf and beneficial for all areas of life!
In fact, we value Karen and her CardioGolf™ techniques so much that we invited her to be a part of our latest Revolutionary system – our cutting-edge program that is making more of an impact on golf scores than players have ever experienced with any other instruction available on the market.
Check out our pick for the CardioGolf™ Tip of the Month:
FITNESS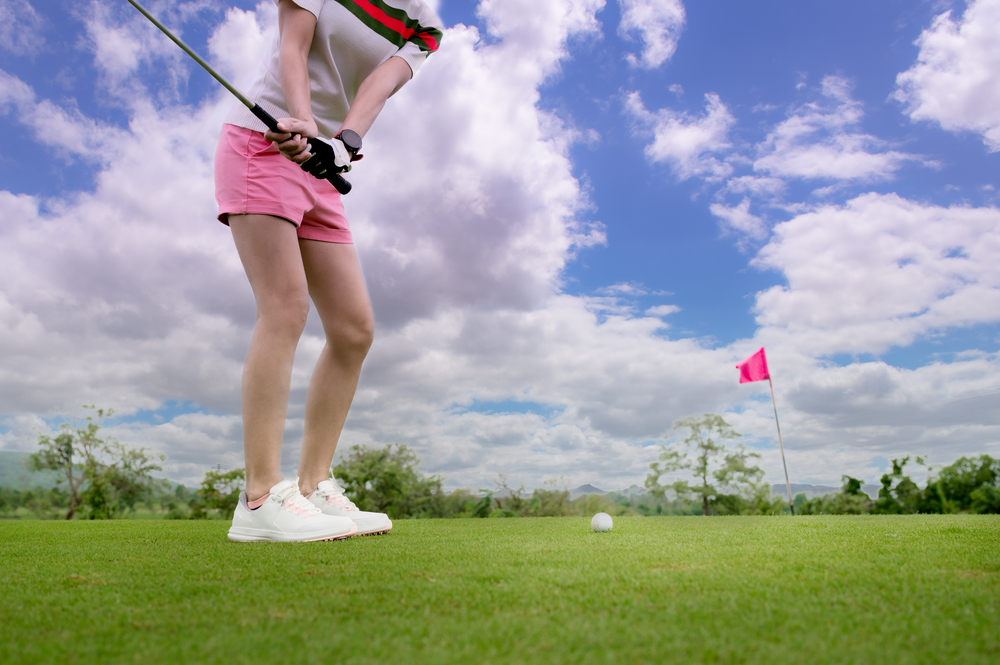 Posted on  golf.com by Rachel Bleier
There's arguably no more important move in your golf swing than your pivot, also known as your backswing.
This is because your ability to rotate correctly around your body largely determines how powerful your swing is, and in turn, how far you can hit the golf ball.
There are essentially four parts to your pivot — the separation between your upper and lower body, the backswing pivot, muscle activation, and a stable base to rotate around. If you want to build a better backswing that will help you hit bombs, you're going to need to put in some work at the gym.
That's why we've worked with golf fitness expert Morgan Hale to create this edition of Home Fitness, which focuses on exercises that will help you power up your golf swing by strengthening your backswing pivot. Check out Week 2 of this month's Home Fitness series above (and below for convenience) so you can impress your playing partners the next time you're on the tee.
Beach ball rotation with pause: Take an inflated beach ball and place it between your knees. With the beach ball in place, hold a club and take your stance. From here, make a backswing and pause at the top. You should feel your trailside hip move back while keeping the beach ball in place. Your lower body should be stable so your upper body can rotate around you, which will help create more power in your swing. Perform three sets of ten reps.
Glute activation: For this exercise, take the beach ball and place it between your glutes and a wall. Assume your golf posture, placing a club across your shoulders. The goal of this drill is to rotate back into the beach ball so that the ball remains in place. If the ball drops, you know you're not rotating correctly. Perform three sets of 5 reps. This will help activate the posterior chain muscles, like your glutes, responsible for powering up your swing.
Banded pivot: Using a light band, place one end under your front foot and hold the other end in your hands. Assume your golf posture, and make a backswing. As you pivot, you're going to stretch the band away from your body, pause at the top, and try to hold that position. This will help prevent you from getting too far on your toes or your heels, keeping you more balanced in your swing. It will also help you create the proper separation between your upper and lower body necessary for a powerful swing. Do three sets of 10 reps.
Wall open books: For the last exercise this week, you'll need both the beach ball and the light band. Standing in a split stance, place the beach ball between your outside leg and the wall, putting pressure into the beach ball to keep it in place. Holding the band with one arm straight against the wall, you're going to work against your lower body to stretch the band away from you. This will help keep your lower body stable as your upper body is moving, much like it should be in your actual golf swing.
NUTRITION
Posted on  Havard Health Publication
Doctors are learning that one of the best ways to reduce inflammation lies not in the medicine cabinet, but in the refrigerator. By following an anti-inflammatory diet you can fight off inflammation for good.
What does an anti-inflammatory diet do? Your immune system becomes activated when your body recognizes anything that is foreign—such as an invading microbe, plant pollen, or chemical. This often triggers a process called inflammation. Intermittent bouts of inflammation directed at truly threatening invaders protect your health.
However, sometimes inflammation persists, day in and day out, even when you are not threatened by a foreign invader. That's when inflammation can become your enemy. Many major diseases that plague us—including cancer, heart disease, diabetes, arthritis, depression, and Alzheimer's—have been linked to chronic inflammation.
One of the most powerful tools to combat inflammation comes not from the pharmacy, but from the grocery store. "Many experimental studies have shown that components of foods or beverages may have anti-inflammatory effects," says Dr. Frank Hu, professor of nutrition and epidemiology in the Department of Nutrition at the Harvard School of Public Health.
Choose the right anti-inflammatory foods, and you may be able to reduce your risk of illness. Consistently pick the wrong ones, and you could accelerate the inflammatory disease process.
Foods that cause inflammation
Try to avoid or limit these foods as much as possible:
refined carbohydrates, such as white bread and pastries
French fries and other fried foods
soda and other sugar-sweetened beverages
red meat (burgers, steaks) and processed meat (hot dogs, sausage)
margarine, shortening, and lard
The health risks of inflammatory foods
Not surprisingly, the same foods on an inflammation diet are generally considered bad for our health, including sodas and refined carbohydrates, as well as red meat and processed meats.
"Some of the foods that have been associated with an increased risk for chronic diseases such as type 2 diabetes and heart disease are also associated with excess inflammation," Dr. Hu says. "It's not surprising, since inflammation is an important underlying mechanism for the development of these diseases."
Unhealthy foods also contribute to weight gain, which is itself a risk factor for inflammation. Yet in several studies, even after researchers took obesity into account, the link between foods and inflammation remained, which suggests weight gain isn't the sole driver. "Some of the food components or ingredients may have independent effects on inflammation over and above increased caloric intake," Dr. Hu says.
Anti-inflammatory foods
An anti-inflammatory diet should include these foods:
tomatoes
olive oil
green leafy vegetables, such as spinach, kale, and collards
nuts like almonds and walnuts
fatty fish like salmon, mackerel, tuna, and sardines
fruits such as strawberries, blueberries, cherries, and oranges
Benefits of anti-inflammatory foods
On the flip side are beverages and foods that reduce inflammation, and with it, chronic disease, says Dr. Hu. He notes in particular fruits and vegetables such as blueberries, apples, and leafy greens that are high in natural antioxidants and polyphenols—protective compounds found in plants.
Studies have also associated nuts with reduced markers of inflammation and a lower risk of cardiovascular disease and diabetes. Coffee, which contains polyphenols and other anti-inflammatory compounds, may protect against inflammation, as well.
Anti-inflammatory diet
To reduce levels of inflammation, aim for an overall healthy diet. If you're looking for an eating plan that closely follows the tenets of anti-inflammatory eating, consider the Mediterranean diet, which is high in fruits, vegetables, nuts, whole grains, fish, and healthy oils.
In addition to lowering inflammation, a more natural, less processed diet can have noticeable effects on your physical and emotional health. "A healthy diet is beneficial not only for reducing the risk of chronic diseases, but also for improving mood and overall quality of life," Dr. Hu says.
RECIPE OF THE MONTH
Posted on The Big Man's World by Arman Liew
(Keto, Gluten-Free, Sugar-Free, Paleo, Vegan)
Swap your Easter candy and make these tasty 5-star rated Keto Chocolate Coconut Easter Eggs instead!
Chocolate AND coconut in one egg with just 4 Ingredients!
Sugar-free and a refined sugar-free option
Ketogenic diet-friendly AND dairy-free
Naturally Low Carb and Gluten-Free
Paleo AND vegan-friendly
Ready in under 5 minutes
Uses homemade healthy chocolate
Perfect for dessert or a healthy snack
The ultimate healthy Paleo Vegan and Keto Easter Chocolate
Prep Time: 5 minutes
Cook Time: 10 minutes
Total Time: 15 minutes
Course: Dessert/Snack
Servings: 30 Candies
DRY INGREDIENTS
1 cup blanched almond flour
3 cups unsweetened shredded coconut
3/4 cup sticky sweetener of choice * See Notes
1/4 cup canned coconut milk
2-3 cups chocolate chips or choice ** See Notes
INSTRUCTIONS
Line a large baking tray or pan with parchment paper and set aside.
In a high-speed blender or food processor (or a large mixing bowl), combine all ingredients and mix well until a dough is formed. *If the batter is too crumbly/thin, add extra milk and/or sticky sweetener of choice.
Lightly wet your hands and form small egg shapes with the dough.
Once all the dough has been shaped, place in the freezer to firm up.
Melt your chocolate chips of choice or make homemade chocolate.
Moving quickly, use a large spoon and fork to dip each coconut egg into the chocolate mixture.
Repeat until each 'egg' is covered completely in chocolate.
Freeze or refrigerate until firm.
NOTES
* Maple syrup, agave nectar, honey, and brown rice syrup all work well. To keep it keto and 100% sugar-free, use a monk fruit liquid sweetener.
Healthy Paleo Vegan Chocolate Coconut Eggs (Keto, Sugar-Free) are stable at room temperature, but best kept refrigerated. They are also freezer friendly.
NUTRITION
Serving Size: 1Chocolate Coconut Egg
Calories: 43kcal | Carbohydrates: 3g | Protein: 1g | Fat: 4g | Potassium: 3mg | Fiber: 2g | Vitamin C: 2.5mg | Calcium: 60mg | Iron: 0.5mg | NET CARBS: 1g
DEBBIE'S GOLF COURSE SPOTLIGHT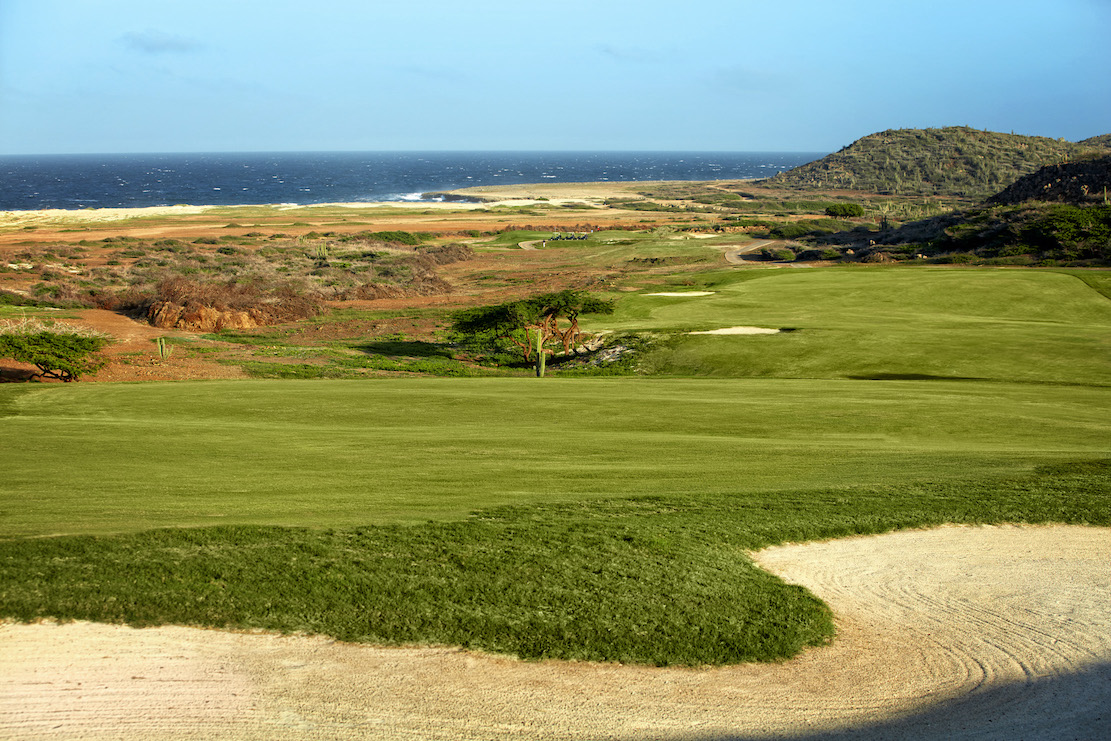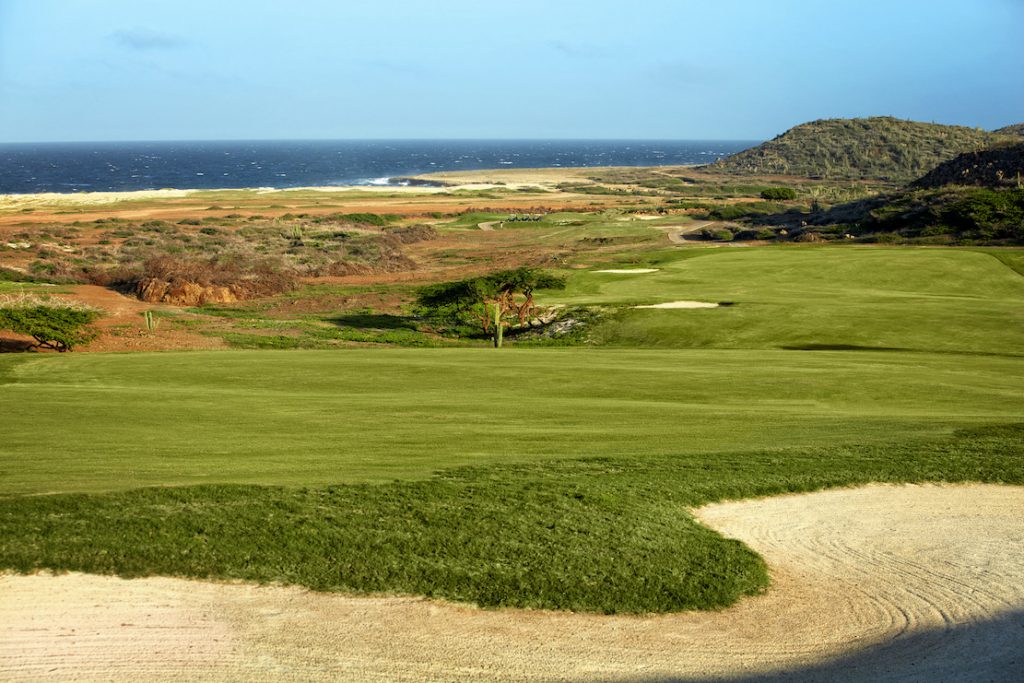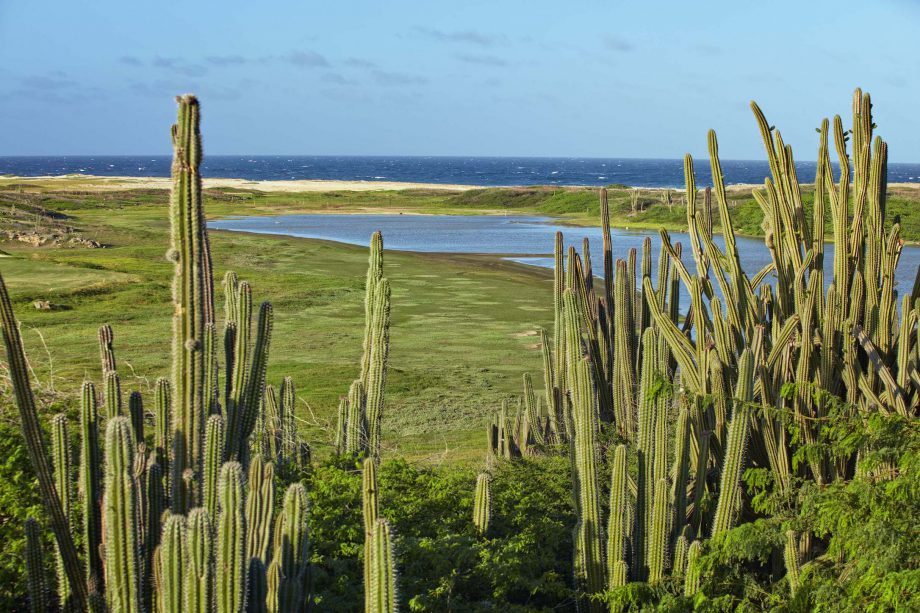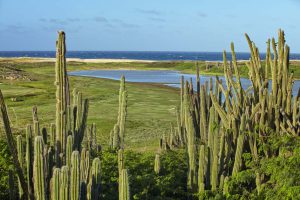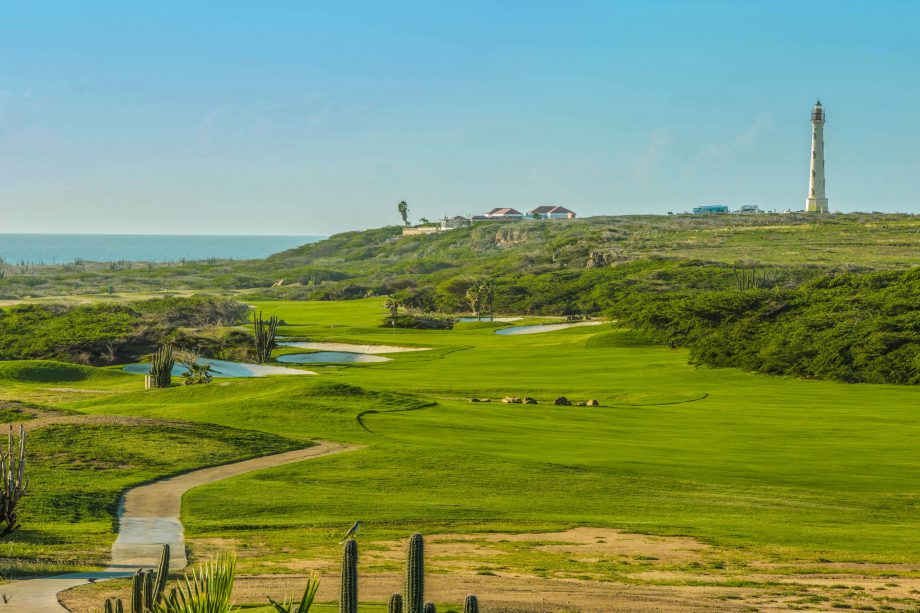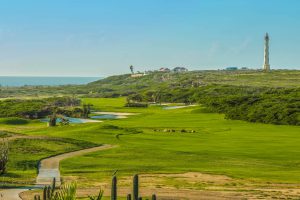 Tierra del Sol Resort & Golf in Aruba promises you will "experience golf like no other", and I'd have to agree. This was both a stunning and incredibly engaging course that kept me entertained and excited to see what was coming up next between the challenging design and the breathtaking Caribbean Sea views. You can also take advantage of electronic scoring and choose your approach from one of four tees to enable beginners as well as experienced players to enjoy just the right degree of difficulty to keep it interesting each time you play.
Helpful Tip: What I most remember about this course is the extremely strong wind I had to factor into each shot!  Be sure to check out my wind strategy on the Golf Channel before you pack your bags.

YOU'RE INVITED!
Until someone showed me the missing ingredients I needed to achieve my goals that highly successful people have been using for decades, I too was waiting for something to shift in my life to finally unlock my potential. Now, it is my joy and privilege to offer those tools and that mindset coupled with unparalleled support in my upcoming courses to you. All it takes to realize your dreams is to start with one easy sign-up for the courses and events that best define you in 2022.
✅ Save the Date!
Get ready to boost your confidence and lower your score this June!

✅ The 1st Wednesday of Each Month at 8:00 PM ET!
Tune into my live interviews on my Golf Positive Facebook page featuring women making a serious impact on the golfing community!

✅ SOLD OUT!
Visit our Solheim Cup page to join our waitlist.

Click here to view all of our upcoming courses and events to see which offering is right for you!
Learn NLP techniques that elite athletes and successful business professionals from all over the world use!
We will fight through excuses, treat pain points, find solutions, and get results together!
Sign up NOW!
-Personal April Challenge –
Next time you find yourself in the rough, take note of the mindset you were in when your game started to feel less controlled. Then, apply my free quick tips on my Golf Positive! Facebook page and my "Game-Changing Mindset" show on BirdieSpot to shift back to a champion way of thinking that will help you enjoy the rest of your game and day!
Golf Positive! and Live Positive!
Debbie
ve