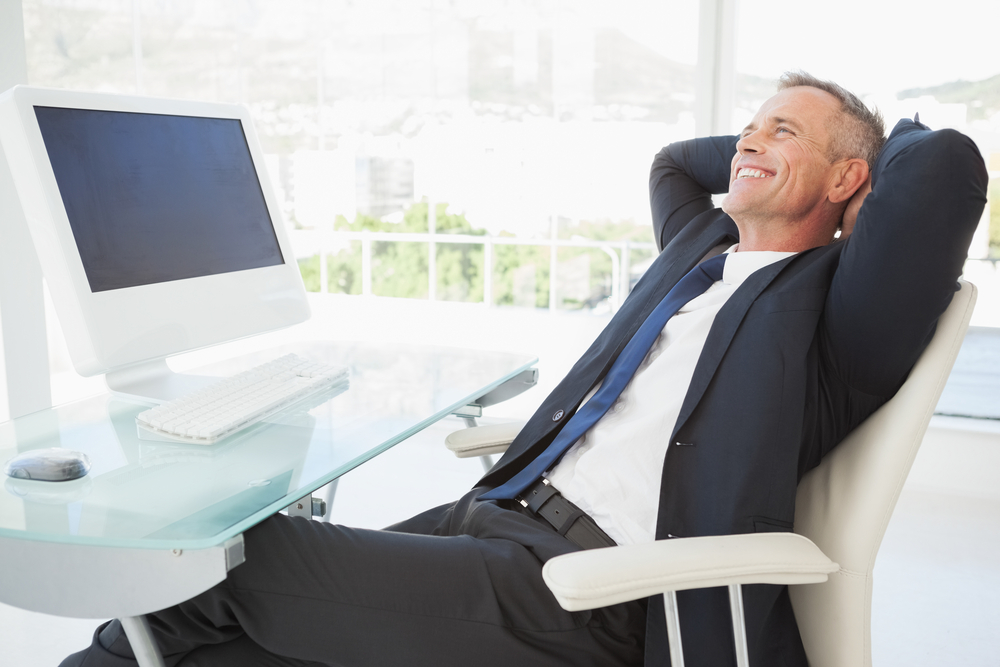 Live Positive Newsletter – February 2021 Edition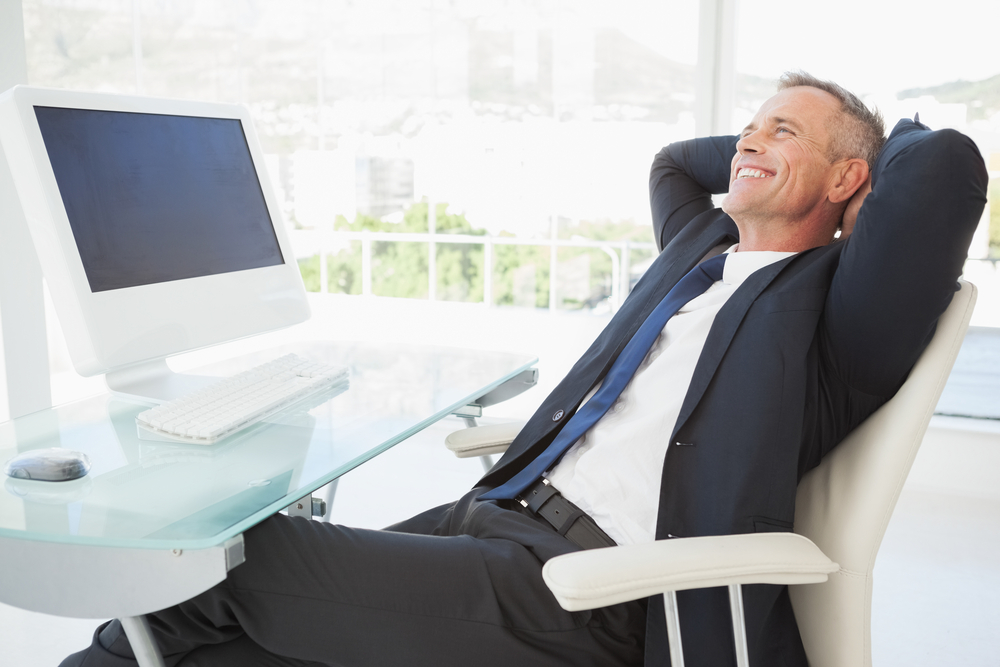 Are you in your dream job? Let me rephrase that. Do you love what you do? I ask because we often think we want one career path only to find there is something else we feel truly passionate about. But, it may seem like a daunting task to start all over again with a new direction. Take heart in knowing there are many ways to incorporate what you love into where you work or switch gears completely and branch out into something different at any age. All you need are the right tools and support to get started!
If you are not loving your career, then it's time for a change. Life is way too short to go through it stressed, exhausted, or frustrated. There is a solution you can begin this year and you can even take the first step today! Discover you have the power to succeed in my Elite Mastermind course where my team and I will use neuro-linguistic programming and Time Line Therapy® that top athletes and businessmen and women around the world have been using for decades to go deeper and remove that paralyzing self-doubt. Uncover all that has been holding you back from getting everything you want out of life! Make this the year you fall in love with your career and your life!
Upcoming Events You Won't Want to Miss!

Elite Mastermind
(30-Day Money-Back Guarantee!)
In This Issue
Mindset
Article of the Month
Fitness
Nutrition
Recipe of the Month
You're Invited!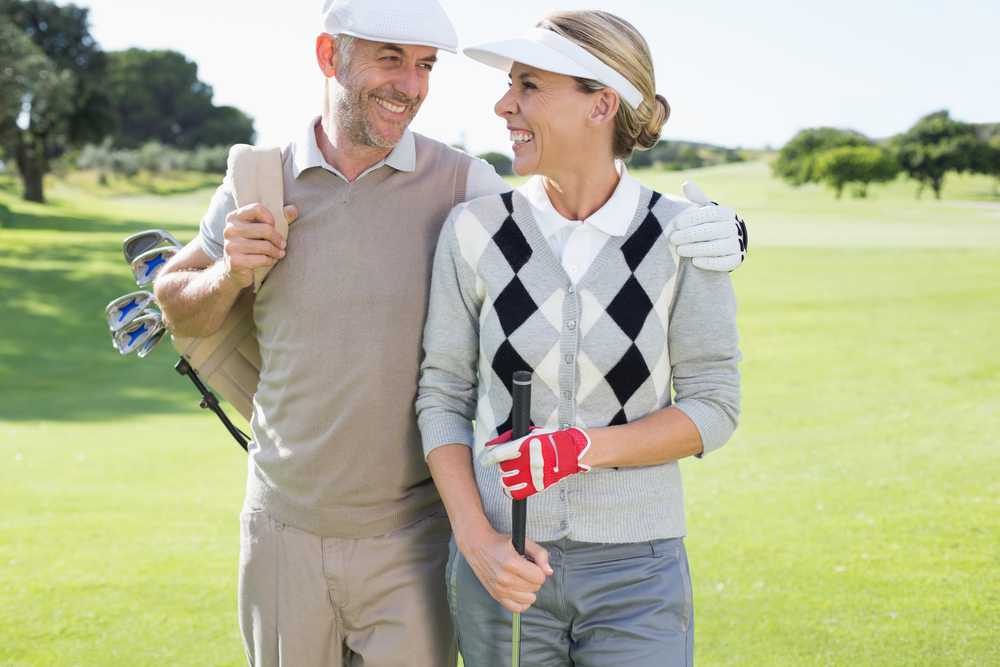 There is a lot going on this February and March that can help advance you past those hurdles blocking your path to success!
Elite Mindset
Beginning February 24th from 12 pm – 1:15 pm!
In this course, my team and I will show you how to uncover the reasons why your dreams have always seemed so impossible to reach as well as the keys to making them attainable!
Virtual Golf Clinics
Reservations Available as Early as February 9th!
Sign up for this fun virtual event to enjoy some of my favorite golf strategies and confidence-boosting mindset tips from the comfort of your home for only $65!
Mental Game Lunch and Learn
Reserve Your Spot for February 10th from 1 pm – 2 pm EST!
Talk about your confidence-lifting events! If you are in the New Jersey area this January or February, grab your friends and spend an hour having lunch with me. We will discuss how to tap into your exciting and rewarding potential for greatness on the greens for only $120 each!
Keys to a Champion Mindset
Starting March 20th at 10 am EST!
Specifically designed for highly competitive golfers including professionals, college players, and amateurs, this event is going to give you the opportunity to make winning feel like your new daily routine. Take the challenge for just $97 each!
MINDSET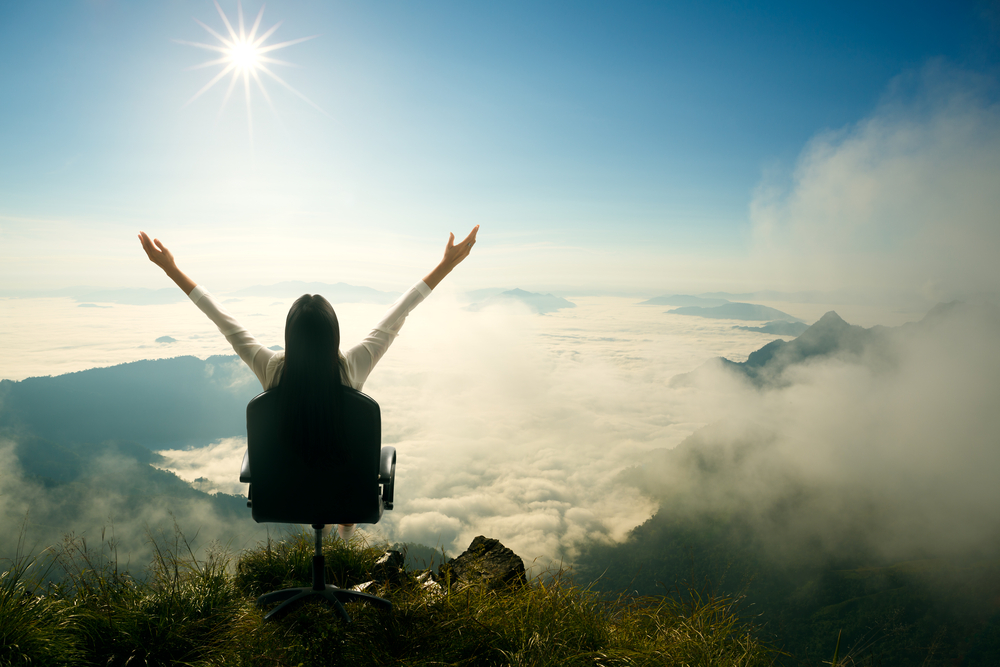 If You Don't Love It, It's Time to Change It!
When you don't love the career you're in, more than just your productivity at work is likely being impacted. For instance, your mood swings, your relationships, and your general perspective on how you view life and those around you can be severely tainted by a lack of luster in the workplace. But, that was so last year because this is one area of your life you can trade-up for a healthier happier you!
Take Some Online Classes
Of course, a brand new career is not going to emerge without some effort. It will take a little research to find out what it is that gets you excited to wake up, bound out of bed, and start the day! The good news is most colleges offer free class observation opportunities and there are plenty of Ted Talks and YouTube videos to try out as well. This could be a course on anything from cooking to financial planning. My suggestion, think outside of the box and open your mind to anything that sounds interesting in this exploratory phase.
Interview and Shadow
Does someone have an amazing job you would love to have? Ask if you can interview or shadow that individual while at work. This may seem a bit awkward at first. However, most professionals are more than happy to offer such helpful opportunities and you can learn a lot more about what that job entails than you can online. Plus, if you feel you are heading in the right direction, you can offer to do an internship or independent study that could count for college credit should you pursue a higher level of education in that field of study.
Form a Plan
Now that you have a better idea of the general field you are passionate about, it is time to put a plan together that will move you towards your career goals. First, consider how you might incorporate what you love into what you are currently doing. One example might be someone who works as a television producer and is taking some web development classes during off times to build an improved affiliate website. Such actions could open doors for a career change within the company or at a competing newsroom as well as provide a chance to work remotely all while using current connections and without requiring much risk financially.
If you are ready to leave it all behind and start afresh, your plan will likely need to include a step-by-step process of how to realize your goals and a cost analysis that includes any tools you may require as well as your monthly expenses. There is absolutely nothing wrong with venturing into another field. With persistence and dedication, you can achieve the success you desire when you believe in yourself and you have a solid plan!
Whether you build a new path using resources from your present career or you decide to take that leap of faith on your own, one thing you will need that successful entrepreneurs and athletes share is a champion's mindset! A move this big should be led by a desire to share what you bring to the table that makes you the ideal choice for that role. The time for self-doubt and negative thinking is behind you. Ahead, is only your dream, your plan, and the positive mindset that is going to push you through any obstacle in your path!
Learn more about how you can use this mindset and devise a strategy that will transform your life and let you have the freedom of doing more of what you love every day by signing up for my Elite Mindset course beginning February 24th. Backed by a 30-Day Money-Back Guarantee, this event was created to share real and achievable solutions to your most challenging or anxiety-causing concerns both at work and at home. Whatever is keeping you from unlocking your potential, don't let it linger over you another year. Let my team help you get what you need to achieve success starting NOW!
Article of the Month
Looking to add new leadership skills for that next level of success? Maybe you are just tired of struggling with the same workplace issues over and over again. These five traits can help you overcome your challenges to get more out of life and find that happy balance you have been seeking.
1) Pour on the Positive Energy!
Think back to all the people you have met in your life who seemed to draw people into a conversation with ease or had that special something that made people feel motivated to tackle a task. Probably none of them wore a frown or barked orders. Studies have shown time and time again that positive energy combined with positive reinforcement will elicit a better response from people than negative or neutral leadership. Therefore, try applying enthusiasm to your workload along with other areas of interest and consider how problems that arise can become a means to a new and improved direction. Soon, that friendly disposition will allow employees, coworkers, and employers alike to look forward to working with you, which could lead to such things as an increase in productivity or a promotion!
FITNESS
by Hoàng-Kim on Color & Chic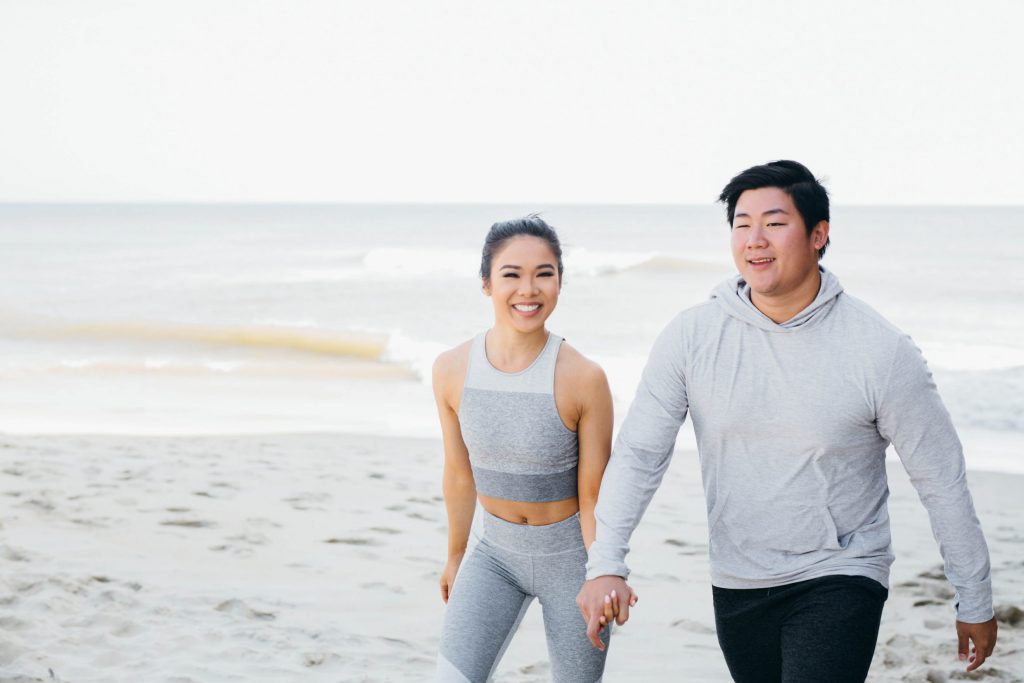 Hey Y'all! I am getting lots of fitness-related questions, so I want to share with you a fun simple couples workout routine you can do anywhere. Both Johnny and I are former athletes, so staying strong is important to us. Johnny wrestled and I was a competitive figure skater. I remember when we first started dating, a lot of our dates would be at the gym, ha!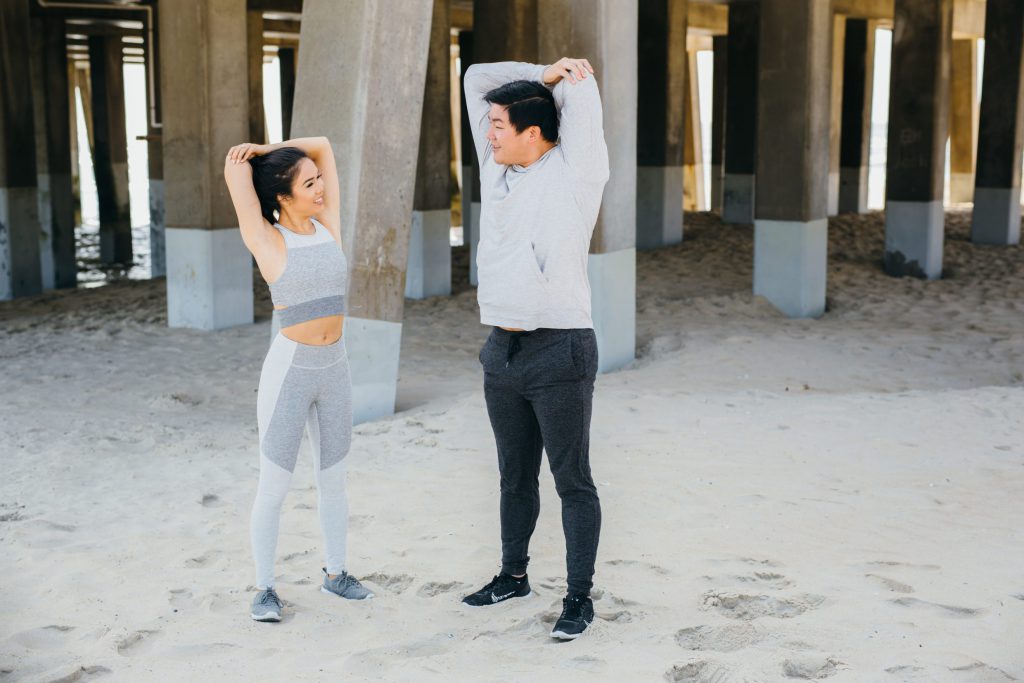 STEP 1: STRETCH
You may remember me talking about how important stretching is in this post. Always stretch for about five to 10 minutes before really starting your workout so you don't get any injuries.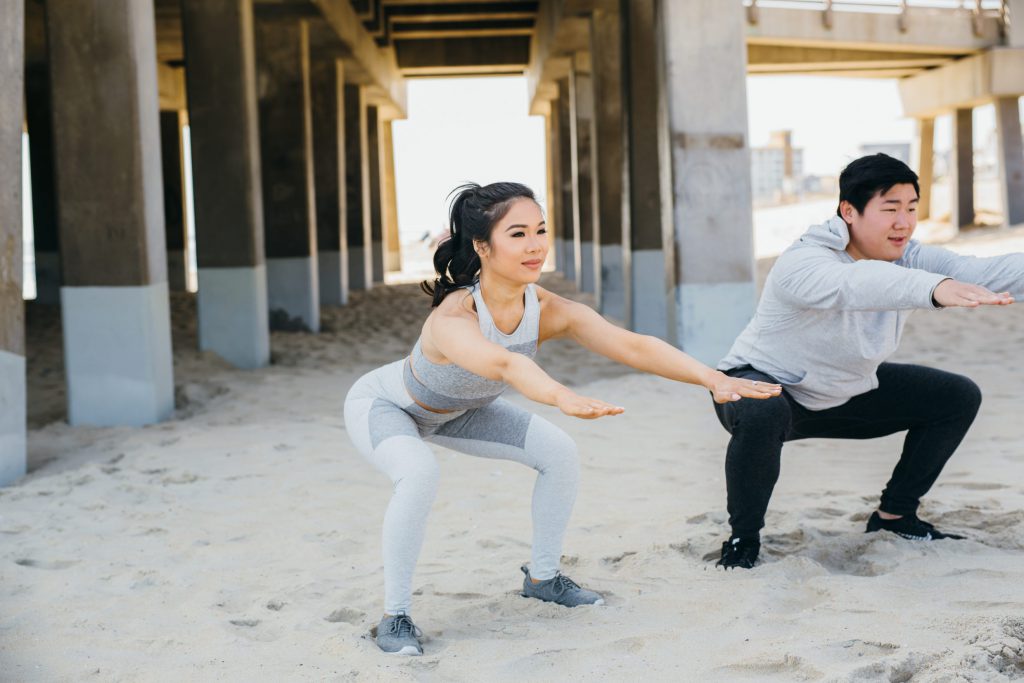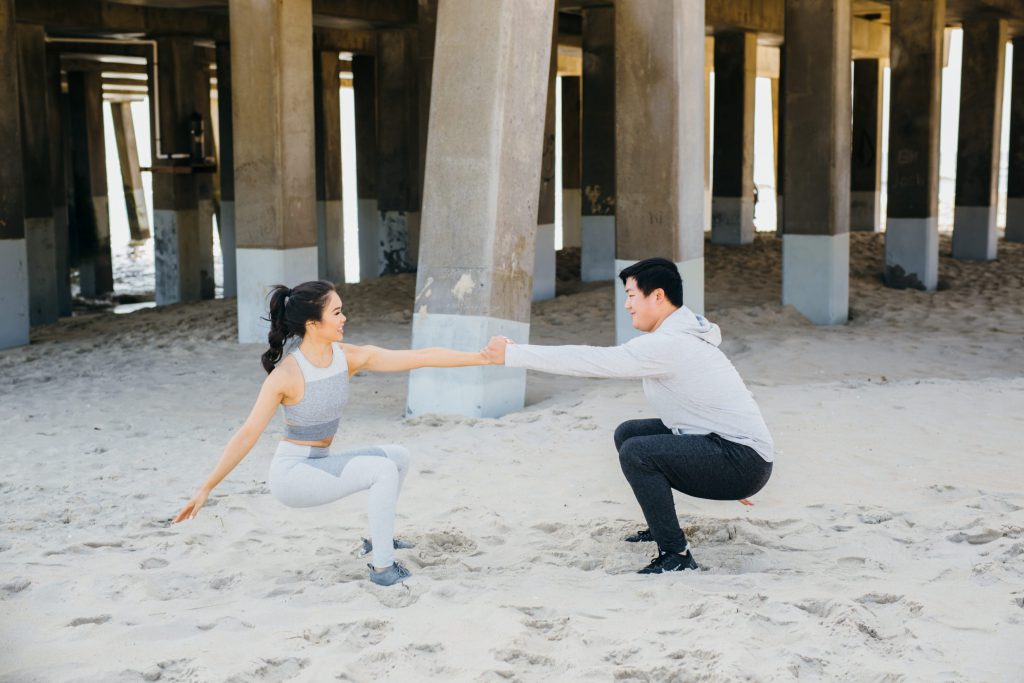 STEP 2: LOWER BODY
Fun fact: women have a fair amount of lower body strength relative to our size. To kick off the lower body, both Johnny and I like to do a few different squats. We couldn't not include squats in our simple couples workout routine! It's very important to check your form when squatting, we don't want any injuries here. Keep your knees over your toes. Something very important is when you are squatting to go backward as you go down. You want your butt to stick out and your legs to form a 90-degree angle or more. This will help you get that lifted booty! Try to go as deep as possible, but maintain good form. Notice how Johnny's knees are going a dash forward, which isn't perfect. Being diligent, consistent and improving your flexibility will help you with form. Not all squats are equal.
Lunges are so soo good for the butt. Honestly, I cannot stress this enough. Not to mention, they are great for core muscles and increasing stability. I like to do three sets of 15 lunges on each leg. Also, I alternate legs to help pass the time.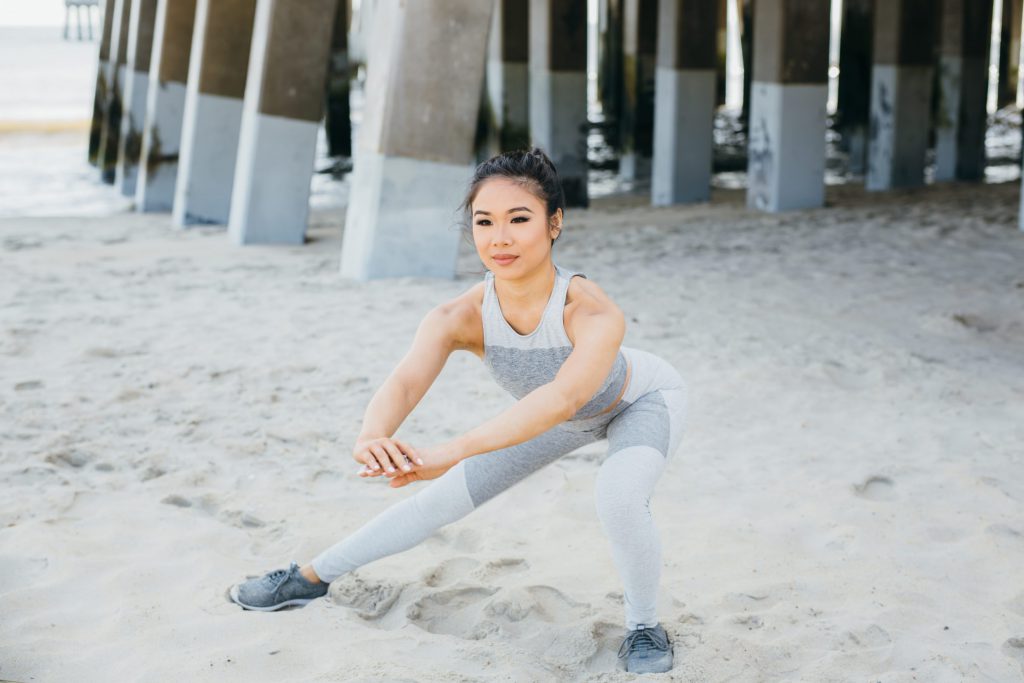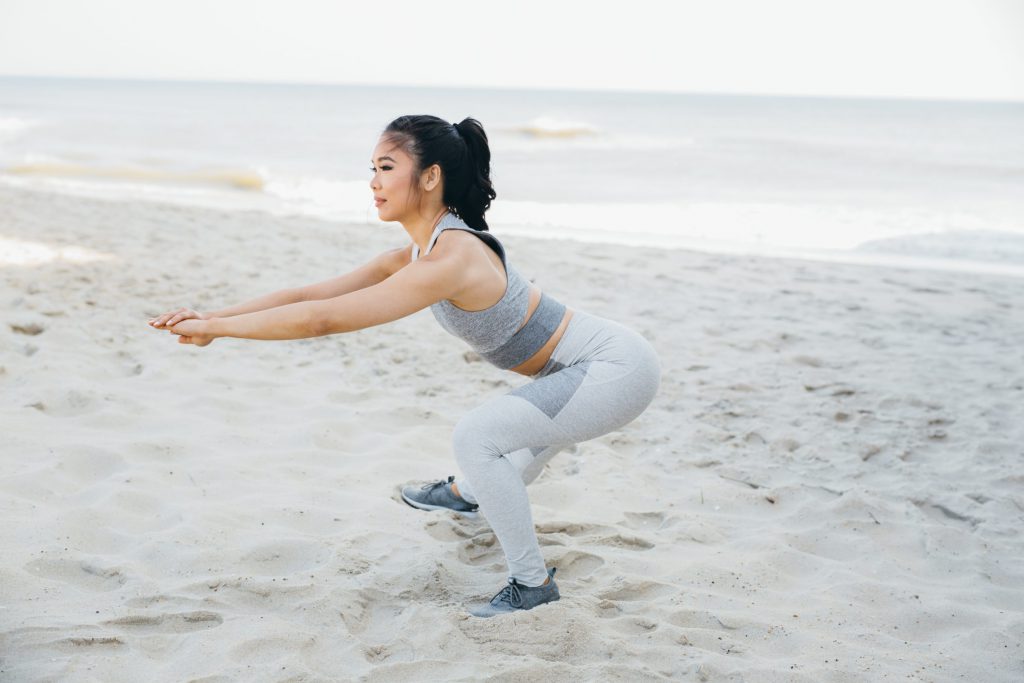 Now, if you really want to get that booty sculpted and lifted this is your exercise. Side lunges really build your glutes and give them a nice workout. This is why I'm including them in our simple couples workout. However, the biggest mistake a lot of people make when doing side lunges is collapsing at the knee. Notice how close my stomach is to my thighs. You want to bend at the waist, which takes the pressure off your knees and quads. When side lunges are done properly, your glutes are incredibly engaged. You will use them extensively as you push up through your heel and foot to get back to the standing position. I highly recommend starting with a low rep count on these. Three sets of 10 will already make stairs a challenge the next few days!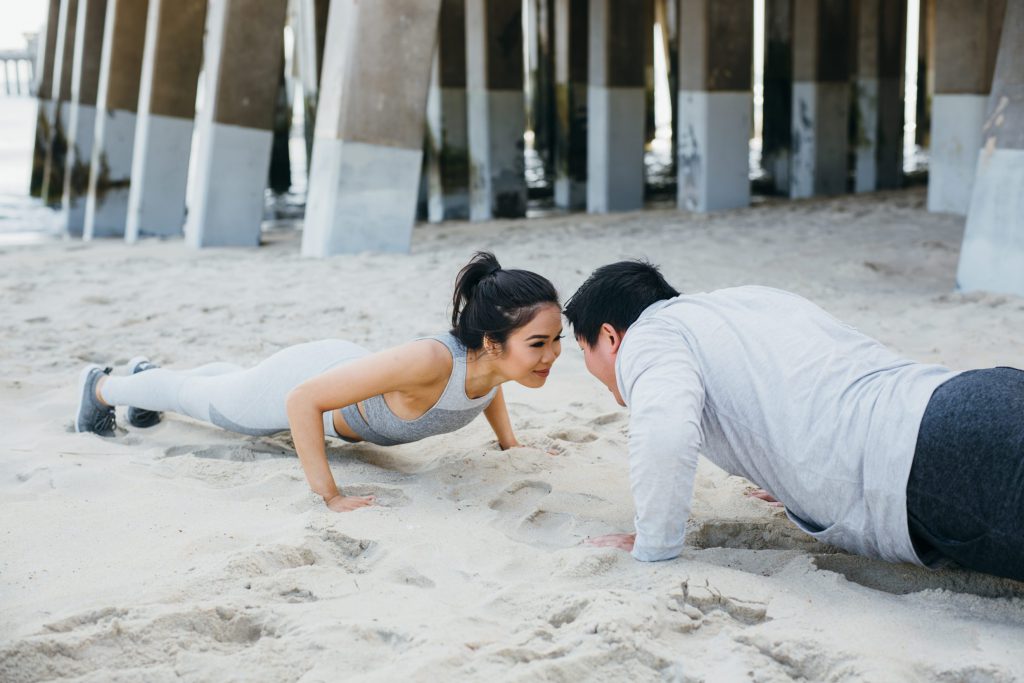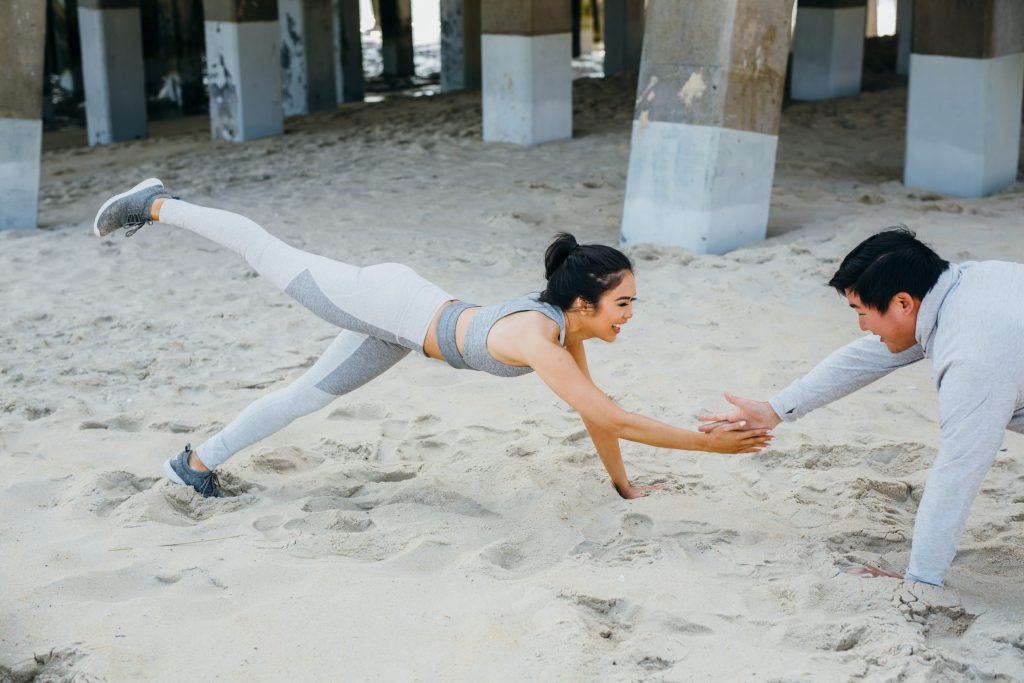 STEP 3: UPPER BODY
Men are known to have a lot of upper body stretch. Can you think of some guys you know who only workout their arms? I don't care what anyone says, good ol' basic push-ups are so effective. I can still only do 15, but I'm working on it! There are a variety of ways to do them. Here, Johnny and I are lowering directly down and keeping our arms close to the sides of our bodies. This really works out the back of your arms. You can also do wide-stance push-ups too!
To make things fun with a buddy, you can do a push-up, then once you are in the full upright position, try and clap or touch your buddy's hand. You'll want to reach for their opposite arm. It may look effortless in this photo, but on the beach with unstable sand, Johnny and I were definitely slipping! If you ever want to make any basic body-weight exercises more difficult, add an element of un-stability to challenge your muscles.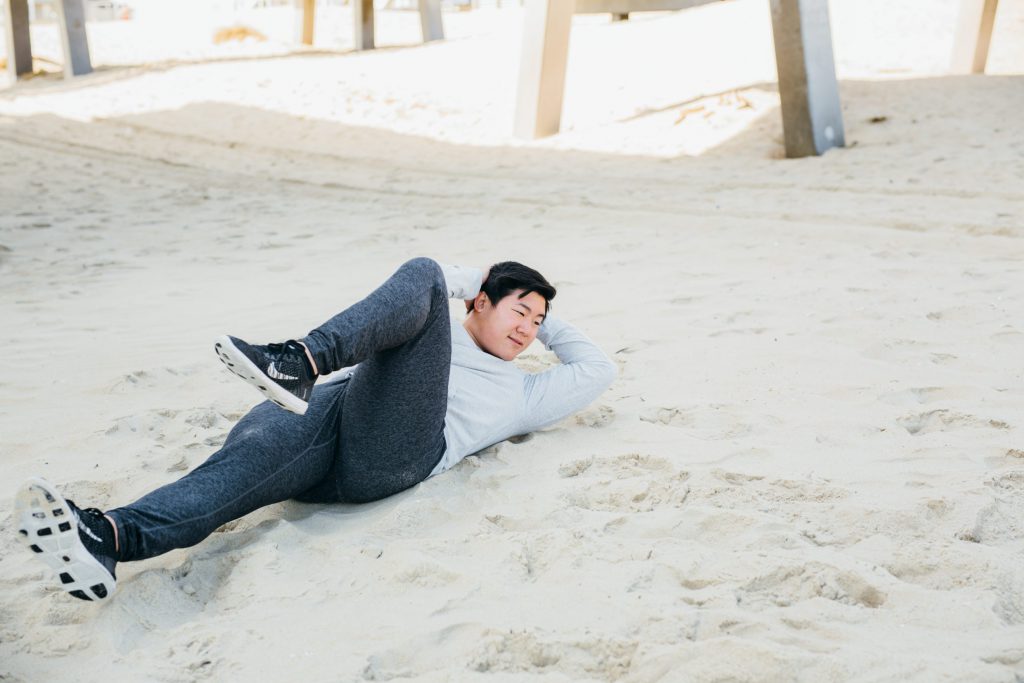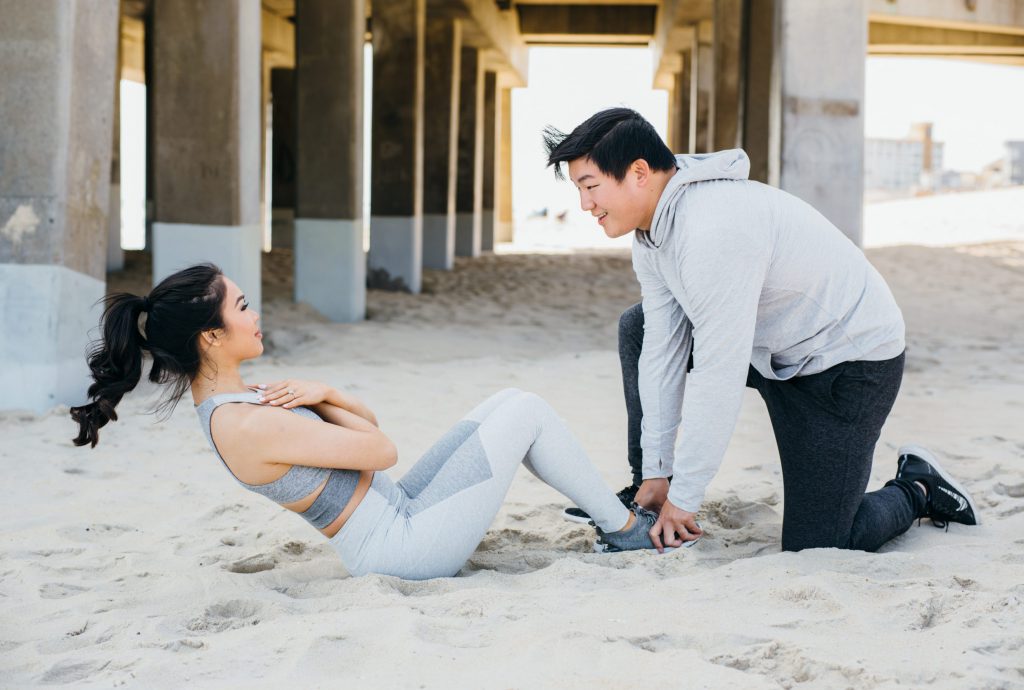 STEP 4: ABS
Abdominal workouts are some of my favorites! Y'all may know I am a huge fan of Blogilates' Abs on Fire video, which is free on YouTube. I do this routine at least twice a week and it's less than 15 minutes long. In addition to that, some other exercises I love are criss-cross crutches to help build those oblique muscles.
That's it! I hope you enjoyed our simple couples workout! You really do not need a gym and a lot of equipment to get a good sweat going. If Johnny and I can take our workout outdoors, we absolutely do! The beach in the mornings is a great place to get a sweat session. Plus, as mentioned earlier, sand is unstable, which really challenges your muscles. Even running on the beach is more difficult! Also, please do not forget to stretch at the end of your simple couples workout.
NUTRITION
by Dana Leigh Smith on Eat This, Not That!
"Eat less sugar." It may be a short and sweet suggestion (pun intended) but when it comes to how to stop eating added sugar, the reality isn't as simple.
The USDA's most recent dietary guidelines issued added sugar limits, recommending that we cut out sugar and keep our consumption of the stuff to no more than 10 percent of overall calories. That's equal to 200 calories or 50 grams of added sugar per day for those following a 2,000-calorie diet. To put things into perspective, the average American eats between 73 grams and 77 grams of added sugar a day!
Even if you're not downing sleeves of cookies or guzzling cans of Fanta, there are still opportunities for you to stop eating so much sugar. In fact, added sugar is often lurking in the places you'd least expect it—such as "wholesome" bread, your go-to "healthy" snack bar and your post-workout smoothie—and it may be just the reason you can't get that flat belly you've been working on.
The good news is that it's 100 percent possible to cut back! To help you do just that (and ward off tooth decay, diabetes, and high blood pressure), we've compiled a list of easy ways for how to stop eating sugar—without sacrificing the deliciousness of all your favorite foods.
1) Understand the difference between 'naturally-occurring sugar' and 'added sugar.'
Before you freak out and throw out everything sweet in your kitchen, take a moment to fully understand the official sugar recommendation and the difference between added sugar and naturally-occurring sugar.
Naturally-occurring sugar: Fruits, veggies, and plain dairy products have naturally-occurring sugar that shouldn't overly concern you. Because fruits and veggies contain other digestion-slowing nutrients like fiber and healthy fats, your body doesn't process the sugar as quickly as it would a cookie or a Twix bar. In other words, the sugar in apples and peppers won't contribute to weight gain and diabetes like a soda will.
Added sugar: The FDA defines "added sugars" as all sugars that are added during the processing of foods. This includes sugars from syrups, honey, and concentrated fruit or vegetable juices.
To remind you, the official recommendation is to cut back on added sugars, not all sugar. Beginning in January 2020, the Nutrition Facts Panel will have a column dedicated to added sugars, which will make it easy to detect which foods are high in added sugar.
Because some manufacturers will have until January 2021 to add this "added sugar" line, make sure to know how to calculate added sugar on your own. Naturally occurring sugars and added sugar are clumped together under "sugar." This is particularly confusing when you're buying things like flavored yogurt, which contain both types of the sweet stuff. So when in doubt, read the ingredients list.
2) Learn and recognize all the different names for sugar.
Now that you know which ingredients to look for, don't stop there. There are over 56 different names for added sugar including:
cane sugar
dried cane syrup
dried cane juice
fruit juice concentrates
high-fructose corn syrup
molasses
agave
honey
brown rice syrup
maple syrup
brown sugar
sucrose, glucose, fructose, dextrose, maltose—or any word ending in "-ose"
Ingredients are listed in descending order by weight. So, the closer these sugar ingredients are to the beginning of the list, the more of that sweetener is used in the food.
If several forms of sugars appear on the label, think twice about making it a regular addition to your diet. Sometimes, manufacturers will use several forms of sugar on the label to prevent a single source from appearing close to the beginning of the ingredient list. In this case, check the nutrition facts panel to see just how much sugar is in the food.
To find out exactly how much added sugar, look at a similar, unflavored version of the product you're interested in buying and see how they differ. For example, if a serving of plain oatmeal has 1 gram of sugar and a flavored version has 16 grams, it's safe to assume you'd be consuming 15 grams of added sugar. When it comes to candy and sweets, assume all of it's the added variety.
3) Stop drinking sugar-sweetened beverages.
According to the National Institutes of Health, the fourth-largest source of calories in the American diet comes from soda, which is also the largest contributor of added sugar. "One 12-ounce can of Mountain Dew delivers 52 grams of sugar, which is more than a day's worth, says food expert and author of The 7-Day Flat-Belly Tea Cleanse, Kelly Choi. "Ditch the sugar water and keep your taste buds happy with unsweetened teas or water infused with fresh fruit. This simple swap can help you shed over ten pounds in a year!"
4) Don't rely on artificially-sweetened beverages as replacements.
Though turning to artificial sweeteners may seem like the go-to move when cutting back on the real stuff, don't be fooled! Splenda, Sweet n' Low, diet soda and sugar-free candy aren't any better than the real deal. What's worse, some research, including a report in Yale Journal of Biology and Medicine and a separate American Journal of Public Health study both found an association between fake sugars and weight gain—not loss.
5) Buy 'unsweetened' versions of foods.
Whether you're buying applesauce, milk alternatives, nut butter, or canned fruit, look for an unsweetened variety. Making products with "no added sugar" and "unsweetened" labels your BFFs will help you significantly cut sugar and calories over the course of a year.
6) Stock up on fresh fruit.
So what should you buy instead of all those sweet snacks? Nature's candy, of course, is naturally free of all added sugars. In fact, dietitians say that eating fresh fruit is one of the healthiest ways to satisfy a sweet craving. To ensure your fruity nosh leaves you full and satisfied, pair it with protein and healthy fats, such as nuts or nut butter (which digest slowly), keeping you fuller for longer. Examples of fruit snack pairings include:
raspberries and low-fat plain yogurt
banana and peanut butter on whole-grain toast
apple and low-fat cheddar cheese
tangerine and cashews
7) Beware of dried fruit.
Though we've never met a raw fruit we didn't love, dried and canned fruits are entirely different stories. Food manufacturers often add sugar, juice concentrates, vegetable oil, and syrups to extend their fruit's shelf life and improve the flavor. Steer clear of these culprits to cut sugar and stay slim!
8 )Shop on a full stomach.
It's true what they say: Out of house, out of mouth. Seems simple enough—until you're actually in the grocery store. To ensure you'll have the restraint to stop eating sugar, have a small snack before you leave the house. Experts say that when we're shopping hungry, we're far more likely to lose sight of our dietary goals and load up on unhealthy, sugar-laden eats.
9) Chew Fennel Seeds
Can't shake those post-dinner dessert cravings? Carolyn Brown, MS, RD of Foodtrainers on Manhattan's Upper West Side recommends chewing fennel seeds to take the edge off. Why? They're naturally sweet but don't contain any sugars, so they will help quell your cravings without ballooning your belly. And, as a bonus, fennel seeds are known to stop belly bloat and act as an appetite suppressant, giving you a double dose of belly-trimming benefits.
10) Quash sugar cravings with tea.
Next time you're having a hard to ignore the sweet-tooth attack, fix yourself a cuppa tea. Mint, ginger, cinnamon, and Chai teas will all help you fend off those longings by hitting that "sweet spot" without sugar overload, explains Brown. And with so many varieties, it's hard to get bored. If you need to sweeten it up, add just a teaspoon of honey (measure it out to ensure you don't overdo it), which is a bit healthier for you than straight sugar or sweeteners.
11) Consume smaller portions of high-sugar foods.
Typically grab a bag of M&Ms or a chocolate bar as an afternoon snack? Finish your day with a bowl of ice cream? If you want to cut back on sugar, you can start by cutting your serving sizes in half. By halving your regular portion sizes and saving the leftovers for tomorrow, you'll cut back on 50 percent of your added sugar intake from those foods. Subsidize your plate with something fresh and healthy, like nuts, fruit, steel-cut oats, or one of our go-to high-protein snacks. You'll get a smaller sugar boost, without sacrificing the sugary taste you crave.
12) Have a savory breakfast.
Get this:
Having a sweet breakfast will set you up for all day long sugar cravings, says Brown. Yes, that means saying sayonara to your sugar-sweetened coffee and sugary cereal. Sorry! Though that may sound plain awful, it doesn't have to be. Sprinkle cinnamon into your coffee or sweeten a low-sugar cereal with slices of fruit. Better yet, opt for a savory morning meal: Whip up a veggie omelet or top your oats with ground pepper, cheddar, scallions and a fried egg instead of fruit and honey. These filling, satisfying meals will help you stay on the road toward low-sugar success!
13) Buy plain flavors and sweeten them naturally with fruit.
Sure, that key lime pie-flavored yogurt looks mouthwatering, but it's also filled with sugar and excess calories. Instead, buy plain Greek yogurt and flavor it with fruit and spices like cinnamon and nutmeg. Aside from its heavenly scent, studies show that cinnamon may aid blood sugar control and boost metabolism, making it a win-win for your flat belly goals.
14) Buy dark chocolate.
Chocoholic? Reach for dark chocolate instead of milk, which has nearly twice the sugar content. Dark chocolate also has four times more iron and belly-filling fiber than its milkier counterpart.
15) Use applesauce when baking.
If homemade baked goods are your dietary kryptonite, we get it. Warm, gooey cookies are hard to say no to and even harder to stop eating once you've started. The goods news is, simply swapping out sugar for unsweetened applesauce can save you hundreds of calories! While one cup of the white stuff has more than 770 calories, the same amount of applesauce has about 100. Depending on how big your cookies are that could easily save you between 20 and 80 calories a pop! While we don't endorse eating cookies in excess, if your sweets have been healthified, eating one or two extra likely won't do too much damage to your waistline.
Note: If you're swapping out sugar for applesauce, a 1:1 ratio works fine; but for every cup of applesauce you use, reduce the amount of liquid in your recipe by 1/4 cup.
16) Swap marinara sauce for fresh tomatoes.
There's really no need to add sugar to tomato sauce because, well, the fruit is naturally sweet. But that doesn't stop food manufacturers from loading their cans to the brim with the stuff. Since store-bought tomato sauce is often made with things like dehydrated tomatoes and cheap oils, they rely on the sweet stuff to amp up the flavor. Your best bet? Switch to a no-sugar-added option like Ragu's No Sugar Added Tomato Basil or combine chopped fresh tomatoes with olive oil and spices (we like garlic and basil) in a frypan to create a quick pasta topper right on your stovetop.
17) Try a nitro cold brew coffee.
Move over a cold brew, a new java du jour has arrived—and it may just help you lose weight. It's called nitrogen brew—or nitro brew for short—and it lives on barista countertops in a contraption that looks similar to a beer tap. The keg, filled with cold-brew coffee, is attached to a pressurized tap that infuses the brew with nitrogen gas, which makes the coffee bubble up, giving it a creamy, chocolaty taste that's been described as being similar to chocolate milk. The foam at the top also adds a pleasing texture and seems to help cut through coffee's naturally bitter taste. And since it's naturally rich, you'll probably be able to drink it sans sugar. For those of you without a nitro tap at your local coffee spot, opt for a lighter roast. The lighter the beans, the less bitter the brew.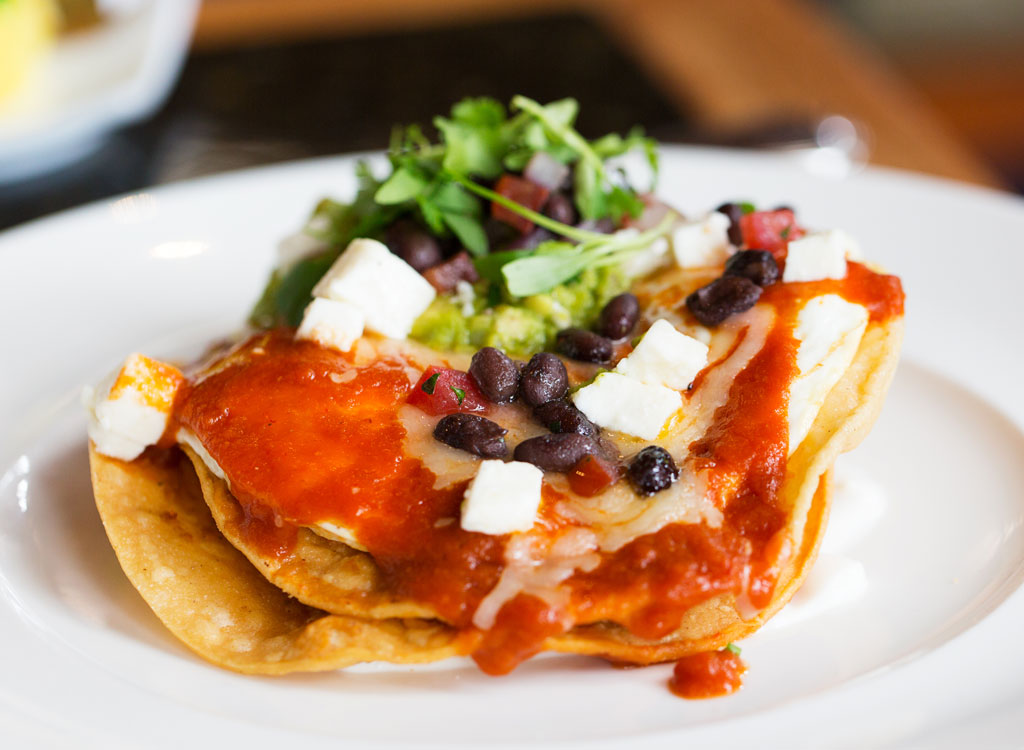 18) Swap ketchup for salsa.
Two tablespoons of ketchup have just over 7 grams of sugar, while the same serving of salsa carries just 1.4 grams, according to the USDA. Thankfully, burgers and eggs taste just as tasty, regardless of which option you use. If your goal is to learn how to stop eating sugar, go with the latter one.
19) Beware of snack bars.
Unless you're training for a marathon, that energy bar stashed away in your bag may not be your best snack option. PowerBar's Performance Energy Bar, for example, has 26 grams of the sweet stuff, while the uber-popular Peanut Butter Balance Bar packs 17 grams—more than a third of the recommended intake. Instead, opt for one of the best low-sugar protein bars.
20) Buy natural peanut butter.
Conventional peanut butter spreads rely on sugar and trans-fats to give them playground appeal. To cut sugar and boost your meal's health factor, stick with an all-natural variety made from nuts and a bit of salt.
21) Flavor coffee with ingredients besides sugar.
Use cocoa and vanilla powder in an unsweetened latte or coffee instead of table sugar. You'll save 15 calories and 4 grams of sugar for every packet you keep out of your cup.
22) Check yourself out when grocery shopping.
Is your obsession with Reese's and M&M's some of the biggest sources of sugar in your diet? Using the self-checkout kiosks at the grocery store can help you keep these items out of your shopping cart so you can stop eating sugar. According to a study by IHL Consulting Group, impulse purchases dipped 32.1 percent for women—and 16.7 percent for men—when they were the ones to scan their items and swipe their credit card. Although not all impulse buys are bad for your belly, a whopping 80 percent of candy purchases are unplanned. Switching up your routine can help you slash sugar from your diet and may just be your ticket to slim-down success.

23) Make alterations when ordering out at restaurants.
Don't be afraid to make special requests at restaurants—ask for your smoothie without agave or get your chicken's marinara on the side. This simple asks can slash hundreds of calories from your meal and keep excess sugar out of your mouth. When possible, scan sugar counts of restaurant dishes online before you dine and if the sugar count seems on the higher side, see how your server can alter your order.
24) Get rid of sugary cereals.
Even healthy-sounding cereals are packed with sugar. Kellogg's Cracklin Oat Bran, for example, has 19 grams in a cup! That's more than what you'd find in a bag of Pretzel M&M's! Next time you hit the supermarket, look for a box with less than 6 grams of sugar per serving that provides a hefty dose of fiber. Some of our go-to healthy cereals include Fiber One Original Bran Cereal (0 g sugar, 28 g fiber) and Shredded Wheat Spoon Size Wheat 'n Bran (0 g sugar, 7 g fiber). Add natural sweetness and flavor to your bowl by pouring in some fresh berries or shredded, unsweetened coconut for a healthy breakfast!
25) Sleep more.
No, it's not your imagination; the less you snooze, the more appetizing sugary snacks and meals become, found a UC Berkeley study. Lack of sleep has also been shown to increase appetite, so it's all-around bad news to slack on the Zzz's. Even turning in 30 minutes earlier can make a difference. So put on your jammies and crawl under the covers sooner rather than later to stop eating sugar—it's also one of the things to do 30 minutes before bed to lose weight.
26) Buy a low-sugar dessert.
Is ice cream your dietary downfall? It doesn't have to be. There are tons of low-sugar desserts in the freezer section to satisfy your sweet tooth while simultaneously flattening your belly. Swap out Haagen Dazs Butter Pecan (1/2 cup, 300 calories, 17 g sugar) or your favorite Blue Bunny Birthday Party Premium (1/2 cup, 140 calories, 16 g sugar) for a Snickers Minis Ice Cream Bar (90 calories, 8 g sugar) or scoop of Arctic Zero Cookie Dough Chip (1/2 cup, 75 calories, 8 g sugar).
27) Pick a low-sugar bread.
White bread may be comforting because it reminds you of your youth, but it's also a sneaky source of the sweet stuff. In fact, each slice of Wonder Classic White Bread packs two grams of sugar. That means if you have a slice of toast with your breakfast and a sandwich for lunch, you're getting 6 grams—or 13 percent—of the day's sugar from your bread drawer. To cut sugar and flatten your belly, switch to Ezekiel Sprouted Whole Grain Bread, a zero sugar-variety we love.
28) Make your own salad dressing.
When food manufacturers strip the fat out of salad dressings they replace it with sugar and salt. The result? A waist expanding salad topper that doesn't have the healthy fats you need to absorb the vital vitamins from the superfoods in your bowl. Keep calories and sugar in check by sticking to two tablespoons of an olive-oil based dressing like Bolthouse Farms Classic Balsamic Olive Oil Vinaigrette, and be sure to steer clear of varieties that use honey, sugar, concentrated fruit juice soybean or vegetable oils. They aren't doing your body any favors. Or better yet, make a low-sugar dressing yourself!
29) Opt for plain oats.
To stop eating sugar, skip the pouches of flavored oats—many are just sugar and chemical bombs in a misleading package—and use kitchen staples like fruit, nutmeg, cinnamon, vanilla extract, and pumpkin pie spice to add flavor to your bowl.
30) Top foods with fruit rather than syrups.
Pancakes and syrup is certainly a dynamic duo, but if you want to stop eating so much sugar, you're going to need to separate the two. Now, that doesn't mean you have to eat bland pancakes. Top your flapjacks with fresh fruit for a nice touch of sweetness. You can also make pancakes with ricotta cheese and lemon zest for a fresh take on the breakfast staple.
Recipe of the Month

by Whitney English on Whitney E. RD
Prep Time = 2 hours 10 mins
Serving Size = 12
These scrumptious little vegan strawberry cheesecake tarts require only five ingredients and are so easy to make. The perfect healthy Valentine's Day dessert!
Ingredients
Crust
1 cup raw pecans
6 dates
¼ teaspoon cinnamon
¼ teaspoon salt
Filling
1 container dairy-free cream cheese
¾ cup strawberries
2 tablespoons maple syrup
extra strawberries for topping
Directions
In a food processor, combine all crust ingredients until they achieve a sticky, crumbly consistency.
Press 1 heaping tablespoon each of the crust mixture into a mini muffin baking tin.
In a food processor, puree all filling ingredients.
Top crusts with approximately 1 tablespoon of the filling.
Option to decorate the tops of tarts with extra strawberries.
Place in the freezer for at least 2 hours.
Use a butter knife to loosen tarts from the tin and serve immediately.

YOU'RE INVITED!
Until someone showed me the missing ingredients I needed to crush my new year's goals that highly successful people have been using for decades, I too was waiting for something to shift in my life to finally unlock my potential. Now, it is my joy and privilege to share those tools and that mindset coupled with unparalleled support in my upcoming courses. All it takes to make your dreams within reach is one easy sign-up for the course below that best defines you in 2021.
✅ I'm Ready to Fall in Love With My Career and Life!
Comes with a 30-Day Money-Back Guarantee!
What are you waiting for?
✅ Virtually learning how to up my game on the golf course with Debbie O'Connell? Sign me up!
✅ I Want to Add Precision to My Short Game and Power to My Long Game!
✅ This is MY Year! My Winning Streak Starts Here!
Comes with a 30-Day Money-Back Guarantee!

Click here to view all of our upcoming courses to see which offering is right for you!
Applying NLP techniques that elite athletes and successful businessmen from all over the world use!
We will fight through excuses, treat pain points, find solutions, and get results together!
Sign up NOW!
-Personal February Challenge –
What steps are you taking to turn your job into a career you love?
Golf Positive! and Live Positive!
Debbie