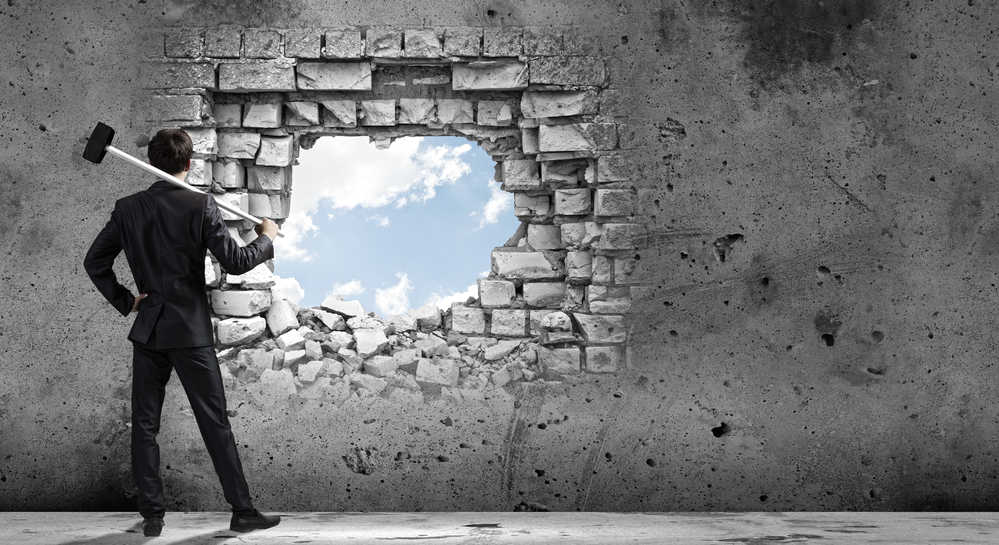 Live Positive Newsletter – May 2021 Edition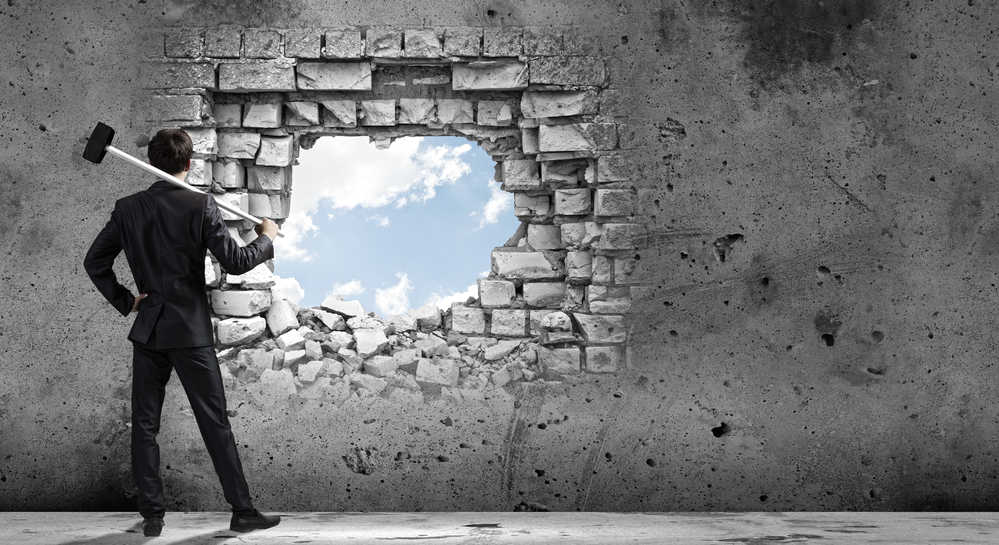 It's time to ramp up your momentum as we are fast approaching the middle of the calendar year. Can you think of a better way to celebrate than by checking off half of your short-term 2021 goals? Unfortunately, what we often say to ourselves is, "There are just too many obstacles in my path!" Then, what follows next is often a feeling of defeat and a lack of desire to follow through with achieving that next step in your career, relationships, or golf game.
We know you have many reasons to put off your dreams again this year, but my team and I are here to tell you those barriers do not have to stop your momentum from the victory you deserve! Let us show you how truly simple it can be to change your mindset and alter the course of your life forever by signing up for one of my upcoming events or courses. The secret to success is out, and we can't wait to share it!
Upcoming Events
In This Issue
Mindset
Article of the Month
Fitness
Nutrition
Recipe of the Month
You're Invited!
GOLF POSITIVE SOLHEIM EXTRAVAGANZA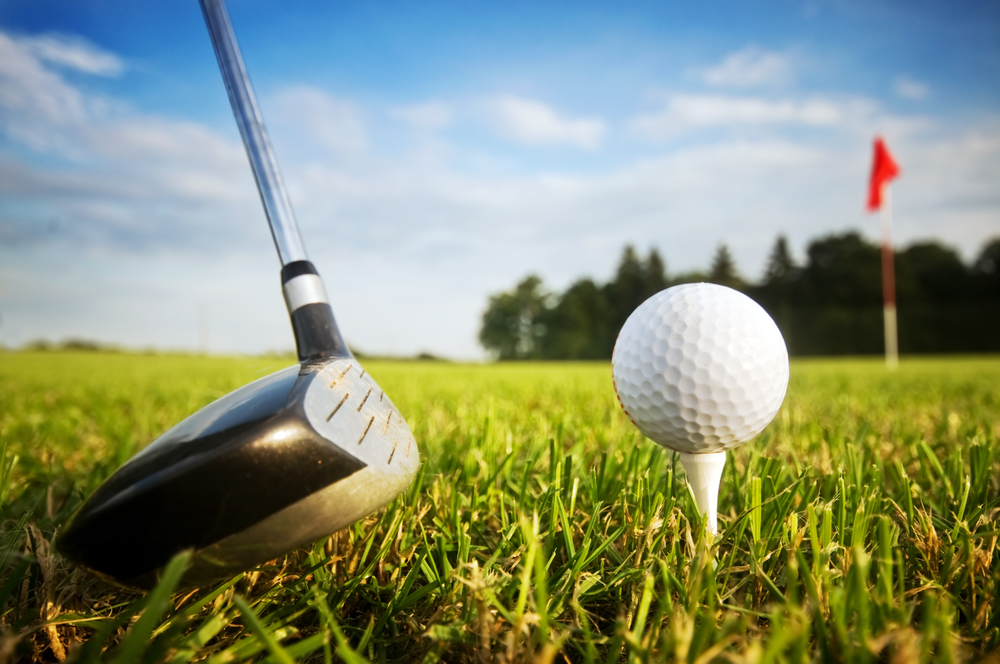 Time is running out – registration closes June 1. Only a few spots left! Register now!
Register for your tickets to join me, Debbie O'Connell, and Christie Quinn as we cheer on the USA team and fight to regain the cup! Don't miss this amazing experience filled with inspiring fellowship, exciting challenges, prizes, and, of course, the Golf Positive Fun Match Play golfing event. Secure your spot today!

Accelerate Your Career!
June 1st starting at 7 pm EDT
Don't miss your chance to take your career to the next level with this 90-minute webinar plus a bonus 40-minute vision call with Debbie O'Connell's team. If you have been waiting for something to inspire you or show you how to unlock opportunities, this is it!
Keys to a Champion Mindset
Starting June 5th at 10 am EDT!
Specifically designed for highly competitive golfers including professionals, college players, and amateurs, this event is going to give you the opportunity to make winning feel like your new daily routine. Take the challenge for just $97 each!
Group Breakthrough
Starting June 19th at 9 am EDT!
Find out what doubts and obstacles are holding you back as well as how to break through them to live the life you have always wanted Sign up today!
MINDSET
Is Your Momentum Lacking?

From the roar of a crowd cheering you on to reaping the benefits of your hard work, momentum can be gained from many sources. But, what if you don't feel the motivation you need to renew your energy and reach for your goals? Here's how to use it to push past the excuses and go around or through the obstacles as you follow your dreams.
Change the Negative Into a Positive
Something successful athletes and business elites alike have in common is the ability to convert a potentially negative comment or situation into something positive. For example, if someone says you are not good at something. What you might choose to hear is you have some room for improvement in certain areas. Then, immediately look for strengths you possess to practice smarter or classes you can take that can give you the edge you need to raise the bar from the ordinary to extraordinary! You'll feel your momentum building with each new skill you acquire along the way!
Be Productive in Your Day
While working on your list of goals with a positive attitude, try volunteering in the community, working out more, or checking off some of your home improvement lists. This will give you a sense of accomplishment that will add confidence and satisfaction to your day. Once you have fresh excitement about your day's activities, you can take another look at your career, relationship, or athletic goals to see if you can find a modified way to push through those obstacles in your path.
Give Yourself Time to Recharge
When all else fails, it may be time for a reboot. All work and no play will cause a major burnout! Be sure to pamper yourself with small rewards throughout each week and take time to do something you enjoy at least once per week. When closing a deal, sales professionals often choose an inexpensive treat like a favorite dessert or something more tangible like a keepsake that helps them remember that sale. Afterward, they might take the next day to reorganize their goals and do something fun before getting back into the mindset of chasing that next account. It isn't about the cost of the reward, it's about the exhilarating feeling you get when you stop to appreciate a win! Now, that is a feeling that can grow into serious momentum towards your larger goals!
Still Searching for Your Lost Mojo?
We can help! My team and I can apply techniques top athletes and CEOs around the world use to conquer fears, doubt, and every kind of excuse. All it takes from you is the willingness to open your mind to something new. After all, the definition of insanity is doing the same thing again and again while expecting a different result. So, no, you are not crazy. You just need to get some of our favorite powerful training tips that are going to place you back on track fast! Sign up for one of our life-changing courses or get inspired by others seeking more out of life as you travel with us to the Solheim Cup to cheer our USA team to victory. Whichever course or event you take, the first step is to act now so the future you've always wanted can finally begin!
Article of the Month
We know golf fans everywhere are just as excited about attending this year's Solheim Cup Extravaganza as we are! But, just in case you have not yet signed up for your tickets, here are 10 reasons you will not want to miss traveling with us. Whether you are new to golf or you have made it to the pro status, find out why there is something for everyone to cheer about at the 2021 Solheim Cup Extravaganza!
1. Debbie O'Connell
First and foremost, you'll be hosted by an award-winning LPGA Teaching professional who was named among the "50 Best Women Teachers in America" by Golf Digest! Plus, Debbie is a Master Certified Neuro-linguistic Programming and Time Line Therapy® practitioner. So, what do you get when you combine world-class coaching techniques with expertise in creating a mindset that can make your dreams become your reality? Debbie is known as "Miss Positive" to many, and her energy is contagious. One amazing week with the potential to change your life!
– More Reasons to Attend With Us
FITNESS
Written by Craig Spear on Momentum Fitness
If you're more than a few months into your workout routine, you might be ready to take things to the next level. To make sure that you're continually strengthening and improving with your workouts, we've developed a list of 10 ways to make lifting weights more effective in the gym. These are a great way to make your workout routine – well – not so routine anymore.
1. SKIP THE TRADITIONAL MACHINES
Don't get us wrong, traditional machines serve their purpose – they teach you great form and get your major muscle groups firing. Most of the machines that we carry are functional machines with cables, which allow you to improve your form as they work your small muscles (which are your stabilizers). If you want to step up your game even further, use free weights to find even more freedom in your movement. You can also add resistance bands and the functional trainer to change the movement in your workout.
2. COMBINE STRENGTH & CARDIO
Strength and cardio go together like peanut butter and jelly. When you add cardio into your workout, it not only brings your heart rate up and boosts your metabolism, but it also allows your muscles to recover. The next time you lift weights, try adding 20 seconds of jump rope between sets for a heart-pumping workout.
3. HOLD YOUR POSE
An isometric hold is when you contract a muscle and hold it in a flexed position. This is great because it gives you good activation and helps to strengthen the muscle. So for example: when doing a row, you'll want to hold your arm in a flexed position for 1-3 seconds before slowly releasing.
4. EMBRACE INSTABILITY
You don't need to look like the next Olympic gymnast, but a balancing act can add tremendous benefits to your workout. When you balance during a workout, it stimulates more muscles – especially throughout the core. Rather than doing your workout in a stable position, try adding in a BOSU or stability ball at the gym.
5. TRAIN ONE SIDE AT A TIME
Doing unilateral exercises that require each leg or arm to work independently (think: single-arm push-ups or pistol squats) will build strength faster on each side than bilateral exercises that work both sides of your body at once (standard squats or push-ups). It also helps to activate the core, so you'll get a core workout at the same time as your strength workout. If you tend to favor your dominant side, this is a great way to balance your muscular development and strength across your body.
6. PLAY WITH TEMPO
Another great way to challenge yourself with resistance training is by playing with the tempo of the rep. An example of playing with the tempo of a rep is 2s concentric, 1s pause, 2s eccentric, 1s pause and switching to 2s concentric, 1s pause, 4s eccentric, 1s pause.
7. BUILD A CIRCUIT
Quickly moving from one exercise to another is a great way to create a time-efficient workout. Keep in mind when you're building your circuit to target different muscle groups back to back. This will help you to avoid exhaustion because it allows your muscles time to recover between sets, and it also provides a great full-body workout.
8. GET EXPLOSIVE
Quick movement exercises like kettlebell swings or box jumps target fast-twitch muscle fibers which produce more force than slow-twitch muscle fibers. You can do this with free weights as well. What you'll want to do is use force for one second, then slowly release for two-three seconds.
"Think of it this way: if you ever need to spring into action – like to push a heavy door open or lift a car off someone – you're going to do it with force. By getting explosive in your workout, your muscles will be ready to do that." – Coach Mark.
9. AIM FOR FAILURE
Believe it or not, failure is a word that we embrace in the gym! It's when your muscle is so exhausted that you just couldn't possibly do one more repetition without losing proper form. Training to fail has been shown to increase both strength and size of muscles.
To improve your workout and make it more effective, you can add a little bit of weight (resistance) and decrease the number of repetitions in the set. For example, if your goal is to get to 12 reps and you feel like you could do 18 or 20, then the weight is too light, and you're ready to add some resistance.
10. IMPROVE REP RANGES
To increase muscle endurance, you'll want to do higher reps with a lower weight. To increase muscle strength, you'll want to do lower reps with higher weight. The benefit of increasing muscle endurance is that it tones and leans out a muscle, which means you can build muscle strength without increasing the size of the muscle. When you're ready to move up to a higher weight, you'll be able to push through it because your muscles will have built up the endurance.
BONUS:
11. KEEP TRACK OF WHAT YOU'RE DOING
By keeping track of what you're doing, you're able to measure your progress and remember which weight and how many reps you did for each exercise. This will also help you to recognize when it's time to add resistance or move down to a lower weight for a higher number of reps. Some great apps for tracking your workouts are Gym Hero and StrongLifts. At Momentum we use Evernote, but there are also online logbooks, or the good old-fashioned pen and paper!
Nutrition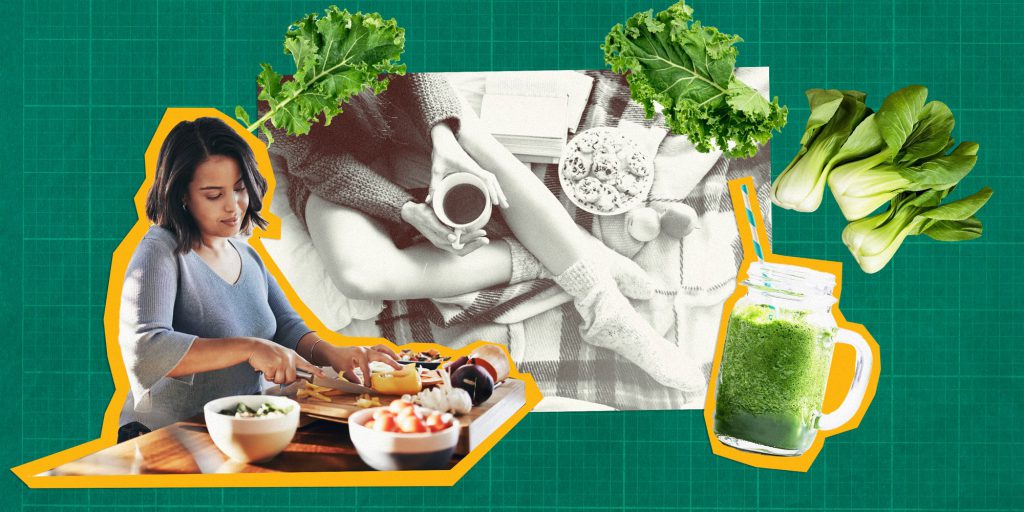 Posted on Today.com by Samantha Cassetty, RD
2020 was quite the year! The coronavirus pandemic changed many aspects of life as we knew it, including how we eat, and it also helped shine a light on the health risks associated with a poor diet, among other things. Here are the most significant food and nutrition trends that emerged in 2020, what we learned from them, and the wisdom we should take into the new year to maintain good health.
1. We cooked more
It stands to reason that with restaurant dining down this year, we cooked a lot more. Indeed, 40% of Americans say they're cooking more often than they did before the pandemic, according to the FMI Foundation, a food safety and nutrition organization based in Arlington, Virginia. Cooking meals at home is generally linked with a more nutritious diet. In one study based on more than 11,000 participants, cooking more than five meals a week (compared to less than three) was associated with higher fruit and vegetable intake and better adherence to healthier dietary patterns, like the Mediterranean and DASH diets. On top of that, participants who frequently cooked meals at home were 28% less likely to be overweight and 24% less likely to have excess body fat.
In the past, Americans consumed about 20% of their total calories from restaurant meals. These meals tend to be higher in unhealthy substances, like sodium, added sugars and saturated fat, and lower in nutritious ingredients, like whole grains, seafood and produce. Granted, we're all looking forward to re-emerging from our homes and dining out with friends and family soon, but if there's one healthy food trend to take into 2021, consider keeping up your new cooking habit, at least for the most part.
2. We took comfort in food
Given the stress of a global pandemic and the merging of work and home life, it's not surprising that comfort food made a comeback this year. One poll found an uptick in favorites like pizza, hamburgers, French fries and mac and cheese. Nostalgic brands like Fig Newton, Oreo and Ritz saw a spike in sales. Cereal purchases also skyrocketed in 2020, after years of sluggish sales.
But findings from a new study revealed that comfort eating during the pandemic resulted in weight gain for some people. In a survey of more than 50,000 people worldwide, 44% of participants noted an increase in unhealthy snacking since the lockdowns went into effect. People also reported a rise in the consumption of sweets and sugary drinks. So despite the boost in cooking, about 27% of people reported weight gain after stay-at-home orders were mandated. Among those who were already classified as obese, weight gain was even more common.
Comfort eating doesn't need to be avoided at all costs. Enjoying a favorite family recipe at a holiday meal and baking a cherished dessert with your kids are meaningful ways to connect over food. However, if comfort eating (or overdoing it with alcohol) is used as a tool to handle anxiety and stress, it can lead to unwanted weight gain, and it doesn't help you manage these emotions effectively.
Instead of reaching for food to soothe your emotions, consider other methods to help you cope. The Centers for Disease Control recommends deep breathing or meditation, regular physical activity and a healthy diet, as well as getting the recommended seven to nine hours of sleep each night. Therapy may be another helpful option.
3. Added sugars emerged as a significant public health threat
An excessively sugary diet is a driving force behind illnesses like Type 2 diabetes and heart disease, and these disorders appear to put people at higher risk of serious outcomes from COVID-19. This year, the Scientific Report of the 2020 Dietary Guidelines Advisory Committee recommended lowering added sugar intake from 10% of total calories to 6%, acknowledging sugar's role in a range of health problems.
Other countries are also trying to tackle this problem head-on. Certain areas of Mexico have passed a ban on sales of sugary drinks to minors, a drastic move to help kids offset the ailments that stem from a sugar-laden diet. As a result of the pandemic, the United Kingdom announced new bans on junk food advertising focused on foods high in added sugar — along with those high in salt and fat — that are marketed to kids.
In the American diet, the leading sources of added sugar are sugary drinks, including tea and coffee with their sugary additions, candy and other desserts, sugary cereals and granola bars. Without question, one of the best things you can do for your health is to cut back or eliminate sugary drinks. And check food labels to see how much added sugar is hiding in your favorite items. This year also saw an updated food label, which has made it easier to identify the amount of added sugars in the foods you buy. Armed with this info, you can compare products and choose ones with lower amounts of added sugar.
4. Immune-boosting foods and nutrients took center stage
In 2020, sales of immune-supporting nutrients saw a 51% increase over 2019, according to New Hope Network, a market research company in Boulder, Colorado, focused healthy lifestyle products. Interest in immune-boosting foods also grew, according to a recent study published in the journal Nutrients that assessed Google search terms during a pre-pandemic period through the early months of the spring lockdowns.
There's no singular immune-boosting diet, but an eating pattern that's rich in fiber-filled, whole plant foods, such as fruits, veggies, pulses, whole grains, nuts and seeds, will supply nutrients, such as vitamin C, zinc and selenium, which can help optimize how your immune system functions.
You may also want to consider taking a vitamin D supplement. Evidence suggesting that low levels of this nutrient are linked with a more severe inflammatory response and higher mortality rates from COVID-19 continues to mount.
5. Plant-based eating continued to gain momentum
We stocked up on plant-based essentials this year, from frozen fruits and veggies to canned pulses to pasta. These foods are budget-friendly, more accessible, and easy to store for long stints at home, making them an especially appealing health trend throughout 2020.
Interest in sustainability and healthy eating (such as the popularity of the plant-focused Mediterranean diet) are helping to drive this trend. Plus, a nutritious plant-based eating pattern that's low in added sugars and heavily processed grains supplies the nutrients necessary to fuel your immune system and support a healthy sleep cycle — two top concerns amid the pandemic. In particular, a high fiber intake is linked with better rest, and fiber is only found in plant foods.
Hopefully, we won't need to hole up at home or limit trips to the store for too much of next year. But as far as health trends go, plant-based eating is a keeper! Put more fruits, veggies, beans, legumes, seeds, and whole grains on your shopping list, and aim to eat mostly plant foods, using meat as an accent instead of the main ingredient.
Recipe of the Month

Posted on Paleo Running Mama
Prep Time = 10 minutes
Cook Time = 20 minutes
Total Time = 30 minutes
Calories = 368kcal
Serving Size = 6
This creamy paleo Tuscan chicken is a super-tasty one-skillet meal that's perfect for weeknights and full of flavor! Boneless, skinless chicken thighs are seared and cooked with a creamy sauce packed with spinach and sun-dried tomatoes. Paleo, dairy-free, Whole30, and Keto friendly!
Ingredients
1.5 lbs chicken thighs boneless and skinless
1 Tbsp coconut oil plus additional if needed
Sea salt and pepper
1/4 tsp garlic powder
1/4 tsp onion powder
1 small onion chopped
4 cloves garlic minced
1 Tbsp tapioca flour or arrowroot
1 cup chicken bone broth
1/2 cup coconut milk full fat, blended before adding if needed
1/2 Tbsp stone-ground mustard
1 1/2 Tbsp nutritional yeast optional
1 tsp Italian seasoning blend
1/4 tsp sea salt or to taste
1/8 tsp black pepper or to taste
2/3 cup sun-dried tomatoes roughly chopped
1  1/2 cups baby spinach roughly chopped
Directions
Season the chicken with sea salt, pepper, garlic, and onion powder. In a large skillet add the coconut oil and cook the chicken thighs on medium-high heat for 5-7 minutes on each side or until browned and no longer pink in center. Remove chicken and set aside on a plate.
Add additional oil if necessary and cook the onions over medium heat until soft, then stir in the garlic and cook another 45 seconds.
Whisk in the tapioca or arrowroot, the add the broth and coconut milk. Stir to combine, then stir in the mustard, yeast, Italian seasoning, sea salt and pepper. Cook and stir over medium-high heat until it starts to thicken.
Add the spinach and sun-dried tomatoes and allow mixture to simmer until spinach is wilted and tomatoes are softened. Add chicken back to the skillet and simmer another 2 minutes. Serve over cauli rice, zucchini noodles, or with roasted potatoes. Enjoy!
Nutrition
Serving: 1serving | Carbohydrates: 12g | Protein: 23g | Fat: 25g | Saturated Fat: 10g | Cholesterol: 111mg | Sodium: 253mg | Potassium: 806mg | Fiber: 2g | Sugar: 5g | Vitamin A: 900IU | Vitamin C: 9.1mg | Calcium: 46mg | Iron: 3mg

YOU'RE INVITED!
Until someone showed me the missing ingredients I needed to crush my new year's goals that highly successful people have been using for decades, I too was waiting for something to shift in my life to finally unlock my potential. Now, it is my joy and privilege to share those tools and that mindset coupled with unparalleled support in my upcoming courses. All it takes to make your dreams within reach is one easy sign-up for the course below that best defines you in 2021.
✅ Count me in for cheering on our USA Team!
✅ I'm ready to move forward in my career and life!

✅ This is MY Year! My Winning Streak Starts Here!
Comes with a 30-Day Money-Back Guarantee!

✅ Goodbye doubts and obstacles in my path!
Comes with a 30-Day Money-Back Guarantee!

Click here to view all of our upcoming courses to see which offering is right for you!
Learn NLP techniques that elite athletes and successful businessmen from all over the world use!
We will fight through excuses, treat pain points, find solutions, and get results together!
Sign up NOW!
-Personal May Challenge –
Get an extra pep in your step by building confidence as you add a new workout to your routine!
Golf Positive! and Live Positive!
Debbie