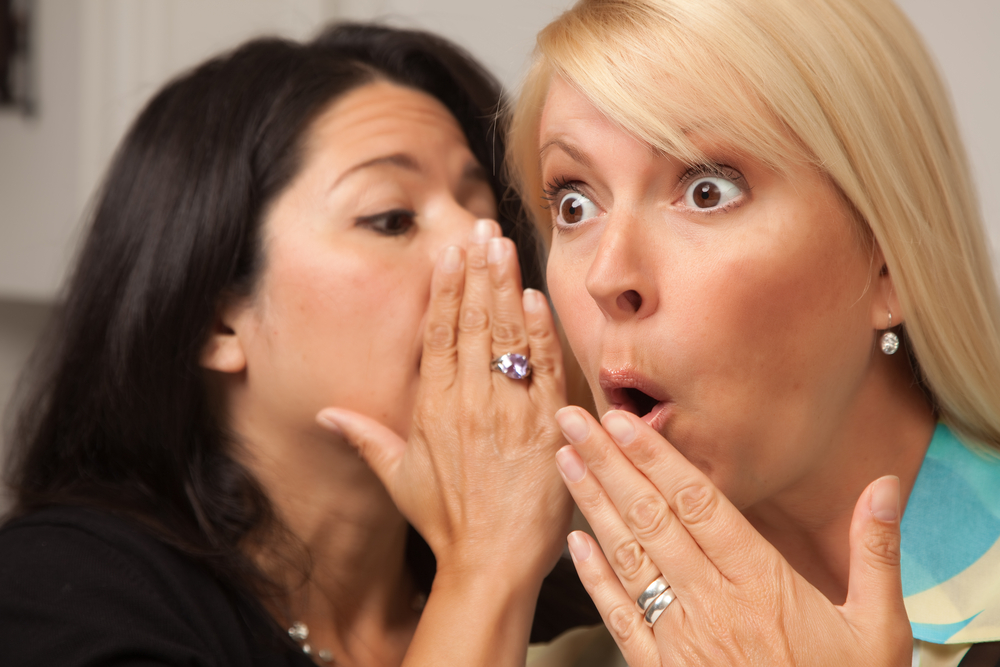 Live Positive Newsletter – November 2021 Edition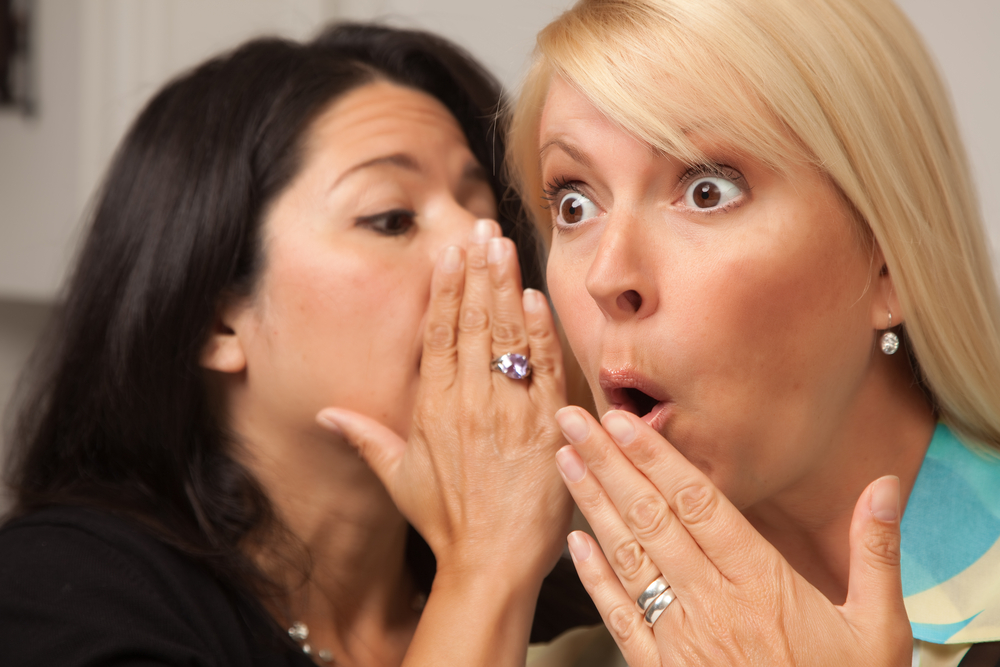 In this season of gratitude as well as giving back, I am so thankful and blessed to offer some exciting news! If you thought what my team and I offered in 2021 has helped improve your golf game and your life overall, you are going to be blown away by what we have planned for 2022 starting with a new brand name and all sorts of changes that are brewing behind the scenes here at headquarters. Designed to inspire you and transport your game to another level of play, this is going to be a gift you'll want to share with everyone you know!
Of course, you'll have to wait until the big reveal in December to get all those highly anticipated "new in 2022" details. That said, we have so many wonderful things planned for you will take you deeper than ever before into the hidden factors that are keeping you from playing at your best. Such tips, tools, and strategies will elevate how you feel when you play golf, shatter your golf score, promote more consistency in your game, and help you develop a passion for living your best life. I also can tell you the things you'll learn from my courses will not be found anywhere else and it's going to be offered at an affordable price you won't believe!
Now, I know you want more hints about what's coming next year. Throughout November and December, my team and I will post some helpful insights on my website as well as on Facebook, Instagram, and LinkedIn.
As grateful as we are for all the amazing accomplishments we have witnessed as we watched talents emerge and lives be transformed in 2021, we know what we have planned for 2022 will show the world we've only just begun!
Upcoming Courses & Events
"A More Positive YOU in 2022!"
Save the Date for This Live Zoom Webinar
(See Details Below!)
In This Issue
Mindset
Article of the Month
Fitness
Nutrition
Recipe of the Month
You're Invited!

"A More Positive YOU in 2022!"
Mark your calendar for this FREE live Zoom webinar!
Thursday, December 9th at 8:00 PM EST
Click Here to Join My Webinar!
Begin making the shift to a new and more empowered you on the golf course and in your life starting this December with my free webinar! My information-packed webinars are one of my favorite ways to give back to the golfing community, and this upcoming event is the perfect gift to share with amateur golfers, friends who wanted to start playing and haven't yet, or business professionals you know who would like to use golf to expand their networking opportunities.
Be sure to save the date and tell everyone you know about this exciting opportunity to receive tips they won't find in any other instructional program!
Join me, Debbie O'Connell, as we cheer on the USA team and fight for the Solheim Cup in Spain starting September 18, 2023! Don't miss this amazing experience filled with golf, breathtaking scenery, exciting adventures, inspiring connections, and, of course, amazing memories that will last a lifetime.
But, be warned – this event sells out!
Secure your spot today before this experience is sold out and you miss out on all the fun!
MINDSET

Trade Expectations for Appreciation and Watch Your Life Change!

Lower Your Stress
Are you tired of feeling run down and overwhelmed? It's not your goals that are wearing you down, it's your focus. The first step to recovering balance in your life and shedding some of that added stress while still pursuing your dreams is to make a concerted effort to concentrate on what you do have or do well over what you may think you lack or did wrong.
By being grateful throughout the day for your many amazing gifts, abilities, and relationships, your mind is cleared of the negative self-talk clutter that holds you back from enjoying each precious moment. This is helpful in golf as well as in other areas of life.
Enjoy Golf and Other Activities More
When you make a mistake on the golf course or have a bad round of golf, do you stay stuck in that negative mindset? We've all been there. That one misstep ruins the entire day of what could have been an enjoyable time with friends. By practicing being grateful for the privilege of simply playing with friends or having another chance to play well at the next hole, you are erasing those negative thoughts in your mind and making room for more positive and healthier thoughts that enable you to build connections.
Experience a Better State of Mind
Now that you're no longer feeling embarrassed about not reaching your goals for the day, performing well on the golf course, or frustrated with a mistake you made, you can have more time to celebrate the good things about your golf game, relationships, or career. Plus, with your winning gratitude attitude, you're in a perfect place to open up your mind and allow new opportunities to change your life and help you reach current or new goals you never thought possible before.
How to Invite More Gratitude Into Your Life Starting Now!
When I first started changing my attitude, I added a moment of peaceful appreciation for all the gifts in my life to my morning routine. After doing this for a week, I noticed my whole perspective began to shift. Today, I cannot emphasize enough how that one change which has since been added to varying moments throughout my day each and every day has impacted my journey in sports, my relationships, and my calling to share what I've learned with others in a way that lifts them up and allows them to push way beyond what they once believed was their limit. If you are struggling with incorporating gratitude into your daily routine or if you are simply looking for free tips to lower your golf score, join me on Zoom on December 7th at 8:00 P.M. EDT for my A More Positive You in 2022! webinar. It's my gift to you this season and one you can invite your friends and family to experience with you! Let's ring in this season of giving and appreciating our gifts together.
Sometimes, the simplest things in life like waking up with thoughts of gratitude can make the biggest impact on your golf score and your life! If you are looking for ways to end the year with your best round of golf yet, freeing yourself from negative thoughts by practicing a grateful mindset could be the solution you've been wishing for all year. Let's explore some of the top benefits players who focus on being appreciative enjoy! Which one are you missing in your golf strategy?
FITNESS
Posted on Mayo Clinic
Golf stretches can help prepare you for a day on the course. These golf stretches may help promote a fluid, full golf swing, which can improve your performance.
Before you start your golf stretches, you may want to warm up with five to 10 minutes of light activity, such as walking around the practice tee. If you have time, complete the full series of golf stretches outlined here. Hold each stretch for about 30 seconds. Studies have found performing an individual stretch one time is beneficial, and repeating an individual stretch generally isn't necessary. Do one set of golf stretches every day and another set before and after each round of golf.
Remember: Keep stretching gentle. Don't bounce. If you feel pain, you've stretched too far.
1. Golf stretches for your quadriceps
Stand with your back to a chair or bench and cross your arms over your chest. Place your left foot on the chair or bench. You can use a chair with a lower seat than the one shown here.
Keep your left knee even with or behind your right knee. Tighten your left buttock muscles. You'll feel a stretch in the front of your left thigh.
To mimic your backswing, rotate your shoulders and torso to the right and bend your left shoulder and trunk slightly toward the ground.
Repeat the stretch on the opposite side.
2. Golf stretches for your back
Stand with your feet apart, facing the back of a chair.
Grasp the back of the chair with your hands.
Holding on to the chair and keeping your spine straight, move your body down and away from your hands until you feel a stretch near both armpits.
3. Golf stretches for your hamstrings
Hold your golf club behind your shoulders. Stand next to a step, low table, or tee bench. Put your right foot on the step and bend your right knee slightly.
Bend your upper body forward at your hips, keeping your spine straight until you feel a comfortable stretch in the back of your right thigh.
Maintain this stretch while rotating your back and shoulders to the left and to the right.
Repeat the stretch on the opposite side.
4. Golf stretches for your hips while seated
You can stretch your hips several ways. Try this seated stretch first:
Sit on a chair, low table, or tee bench. Place your right ankle on top of your left thigh.
Push down on your right knee with your right forearm. Then lean forward at your waist until you feel a gentle stretch in your right hip.
Repeat the stretch on the opposite side.
5. Golf stretches for your hips and back
Sit on a chair, low table, or tee bench. Place your right ankle on top of your left thigh. Raise your right knee and grasp it with your left hand.
Keeping your spine straight, pull your right knee up toward your left shoulder. You'll feel a stretch in your right buttock.
Mimic the position of your right hip when you're at the top of your backswing by turning your shoulders to the right.
Repeat the stretch on the opposite side.
6. Golf stretches for your front hip muscles
Kneel on your right knee, holding your golf club with your right hand. Place your left foot in front of you, bending your knee. Place your left hand on your left leg for stability.
Keep your back straight and abdominal muscles tight. Lean forward, shifting more weight onto your left leg (image 2). You'll feel a stretch in the front of your right hip and thigh.
Repeat the stretch on the opposite side.
7. Golf stretches for your wrists
Now stretch your wrists upward:
Hold your right arm in front of you with your palm facing down.
Keeping your elbow straight, gently pull your wrist up by grabbing the top of your fingers.
Repeat the stretch on the opposite side.
8. More golf stretches for your wrists
Stretch your wrists downward, too:
Hold your right arm in front of you with your palm facing down.
Keeping your elbow straight, gently pull your wrist down. You'll feel the stretch in your right forearm and wrist.
Repeat the stretch on the opposite side.
9. Golf stretches for your shoulders
Stand with your feet shoulder-width apart as though you're addressing the golf ball. Hold your left elbow with your right hand.
Keeping your left thumb pointed up, bend your left wrist toward your left thumb.
Rotate your trunk to the right.
Pull on your left elbow until you feel a stretch in your back.
To stretch the trailing (right) shoulder, grab your right elbow with your left hand. Then rotate your trunk to the left.
10. Golf stretches for your core muscles
Stand with your feet shoulder-width apart, and fold your arms across your chest.
Bend your knees and lean forward slightly.
Rotate your trunk in your backswing motion.
Continue from the top of your backswing position to your follow-through.
At home, you may want to try this stretch in front of a mirror to check the different positions of your swing.
Nutrition
Posted on Golf Digest by Ron Kaspriske
The often asked question of what to eat during a round of golf should be answered with another question, says sports nutritionist Matt Jones.
"What hole are you on?"
What Jones means is that your dietary needs change as the round progresses.
"Before a round begins, you should consume a meal rich in protein (eggs, meat, fish), healthy fats (salmon, avocado, nuts), low-glycemic complex carbohydrates such as fruits, vegetables and beans, and small quantities of whole-grain starches such as potatoes, quinoa, rice or whole-grain breads," says Jones, who works with several players on the European Tour. "But once a round begins, what you consume should reflect how far along you are."
On the course, he says his "Super 6 Strategy" is your best bet for optimal performance. If you choose to eat during the first six holes, your goal is to stabilize energy levels. That means you'll want to eat low-carbohydrate foods. Fruits such as apples, pears, oranges or berries can be paired with a handful of nuts, for example. The fiber in the fruit and the fat in the nuts digest slowly to keep your energy level from varying.
The objective over the next six holes (seven to 12) is to maintain energy levels with foods or snacks that provide a balance of protein, carbohydrate and fat. For the more adventurous, homemade protein bars or balls are a great option (Matt included his recipe below). If you're not into cooking, go with a whole-grain sandwich with peanut butter, tuna, or chicken. A simple whey protein shake (add banana) also is a good option.
The nutritional goal over the final six holes is to provide a surge of energy to finish well and maintain concentration over clutch shots. The use of higher-carbohydrate snacks such as dried fruit, or even a low-sugar sports drink is recommended. These options provide instant energy to the muscles and brain. The addition of caffeine also can help, as it stimulates the central nervous system, heightening alertness and concentration. Black coffee or tea is ideal.
While Jones concedes it's unrealistic to think a golfer will eat three different meals during a round, he does maintain that at least one meal is crucial. Natural beef jerky is a great option early in the round. A protein bar, fruit or nuts would be wise choices in the middle of the round. And late in the round, he says quick-energy sources are OK. He wouldn't endorse reaching for a chocolate bar, but that would suffice in a pinch.
And what about post round? While a pint of beer sounds great, keep in mind that it will impair muscle recovery and promote dehydration.
"The post-round meal should be similar to the pre-round meal," he says. "Quality protein, healthy fat, low-glycemic complex carbohydrates, and slightly larger portions of starchy carbohydrates to help restore energy levels. And drink a lot of water."
To learn more about Matt Jones' work in performance nutrition, follow him on Twitter or go to his website.
Here is his recipe for homemade snack balls:
200g of rolled oats
100g peanut or almond butter
150g vanilla or chocolate whey protein powder
1 handful raspberries
3 tablespoons of honey
2 tablespoons of mixed nuts
150ml of almond milk
Servings: makes about 15 balls
Mix all dry ingredients in a large mixing bowl. Add all other ingredients and mix thoroughly. Shape into balls similar in size to golf balls, place on a plate, and cool in fridge for three hours. Remove, wrap in aluminum foil, and return to refrigerator.
Recipe of the Month
Posted on Lila Ruth Grain Free
(Vegan, Paleo, SCD, & Keto Options)
We wanted to go ahead and get this super scrumptious grain-free stuffing recipe out to you in plenty of time for the holidays. It can be a mad rush, so it's always good to know what you're working with ahead of time! Our delicious Paleo Gravy is also included after the stuffing recipe, below!
Prep Time: 1 hour
Cook Time: 1 hour
Total Time: 2 hours
Course: Holiday Side Dish
INGREDIENTS
Note: You can use Paleo Bread or SCD/Keto Bread in this recipe and skip straight to the vegetable mix below once you have your croutons made. Just make sure to add the 2 tablespoons of Italian Seasoning to your bread mix before baking.
For The Vegan Croutons:
2 cups almond flour (Bob's Red Mill)
1 cup + 2 Tbsp potato starch, (not potato flour).
2 tablespoons Italian Seasoning
1/2 teaspoon guar gum
1 teaspoon baking powder (Hain brand is grain-free)
1/2 teaspoon baking soda
1/8 teaspoon salt
1 + 1/4 cups of plain unsweetened milk substitute of choice
3 tablespoons olive oil
2 tablespoons apple cider vinegar
For The Vegetable Mix:
1 + 1/2 onions, sliced
5 celery stalks, diced
2 cups mushrooms, sliced
2 tablespoons vegan butter (Earth Balance works well here)
2 tablespoons olive oil
1 3/4 cups chicken or vegetable stock
1/3 cup dried cranberries (or more if desired)
salt and pepper to taste
INSTRUCTIONS
Preheat oven to 350 degrees.
In a large bowl, whisk together almond flour, potato starch, Italian seasoning, guar gum, baking soda, baking powder and salt.
Blend in milk, olive oil and apple cider vinegar until batter is smooth.
Immediately pour batter into parchment paper lined 8×8 baking dish. Bake for 35 minutes or until firm. It will resemble cornbread.
Remove from oven and let cool COMPLETELY before cutting.
When cooled, cut into crouton size cubes. Place cubes on parchment paper lined baking sheet and bake at 350 degrees until crisp-turning them over as each side browns, about every 8 minutes or so–this process takes about 25-30 minutes altogether.
Remove croutons from the oven and let them cool and dry out.
While you're waiting for the croutons to cool, chop and then sauté vegetables in olive oil and butter at medium heat. Start with the celery before adding in the onions, and add the mushrooms last. Add a little salt and pepper to taste. **Do not overcook as they will continue to cook when stuffing is in the oven.
Once your croutons have baked and cooled completely, place croutons in a large bowl and pour sautéd vegetables overtop.
Toss mix until vegetable are evenly distributed, salt to taste.
Add dried cranberries and combine evenly.
Add a little chicken stock at a time and toss again.
Let mix stand for 5 minutes while croutons absorb some of the moisture.
Toss again lightly and pour into casserole dish and bake at 375 degrees for about 35 minutes or until cooked through and crusty on top.*Special Note: Stuffing may be prepped and stored in the fridge the day before. Feel free to add sausage and pecans, or your family's favorite stuffing ingredients! Leftovers should be refrigerated and will keep for three days. Enjoy!

YOU'RE INVITED!
Until someone showed me the missing ingredients I needed to achieve my goals that highly successful people have been using for decades, I too was waiting for something to shift in my life to finally unlock my potential. Now, it is my joy and privilege to offer those tools and that mindset coupled with unparalleled support in my upcoming courses to you. All it takes to realize your dreams is to start with one easy sign-up for the course on my website that best defines you in 2021.
✅ Save the Date – December 9th!
Share this Zoom webinar link with everyone to receive your FREE holiday gift of impactful tips from me!

✅ Save the Date & Register Now!
This event will sell out. Slots are filling fast!

Click here to view all of our upcoming courses and events to see which offering is right for you!
Learn NLP techniques that elite athletes and successful business professionals from all over the world use!
We will fight through excuses, treat pain points, find solutions, and get results together!
Sign up NOW!
-Personal November Challenge –
Start each morning with just a few moments of counting your many blessings!
Then, train yourself to focus on 5 throughout the day as you have a moment to rest or as obstacles and challenges occur.
Golf Positive! and Live Positive!
Debbie