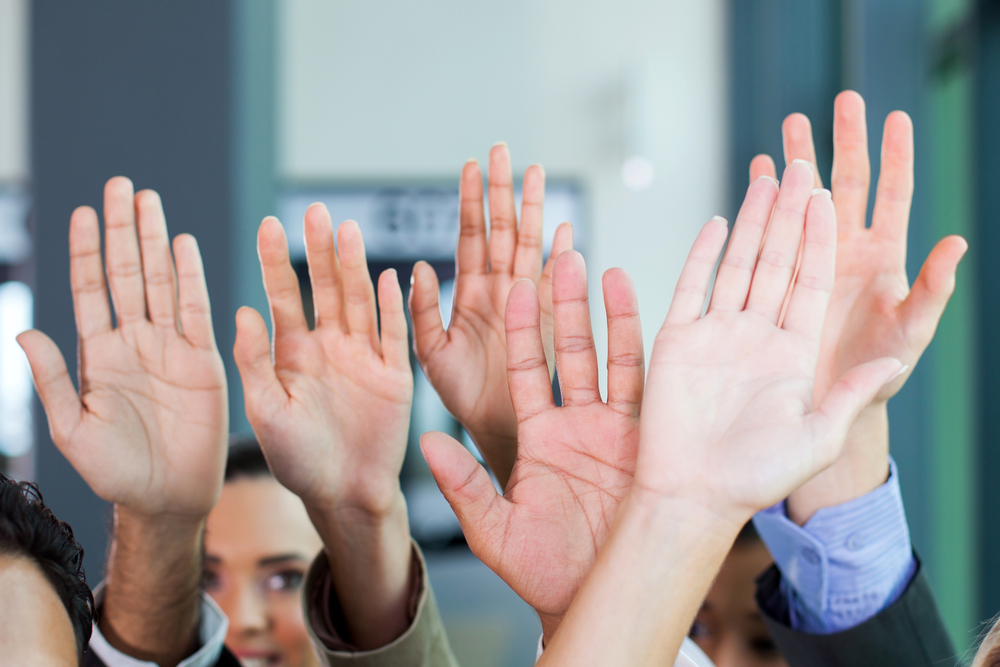 Live Positive Newsletter – October 2021 Edition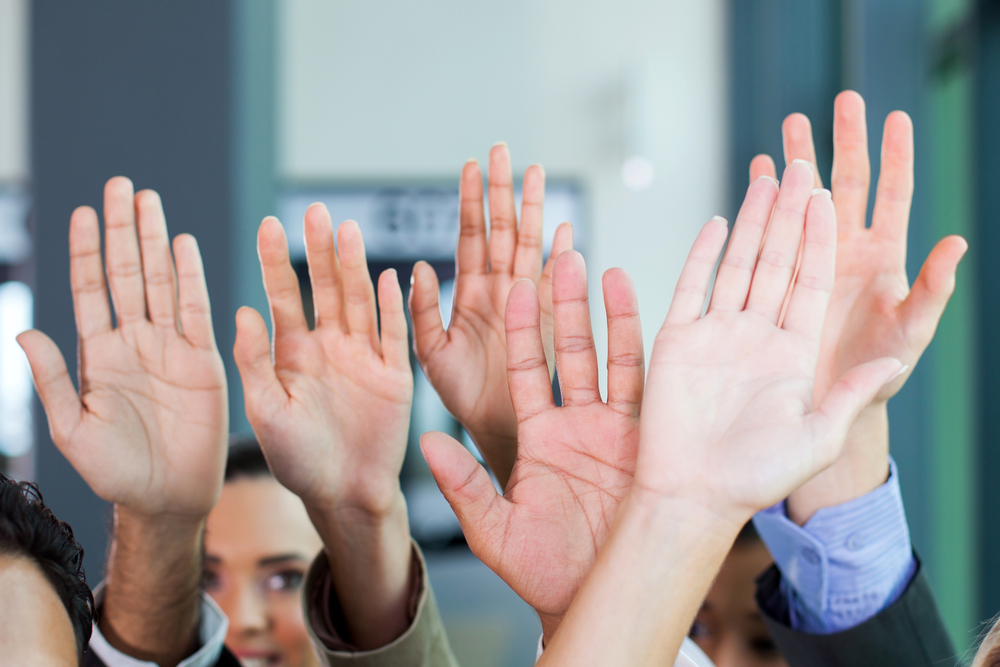 Who wants a lower score in your next round of golf? If you have been searching for what has been holding you back from reaching your full potential, here's a hint – it's not your swing! All the practice you put into perfecting your stance, swing, choice of club, or short game skills will not take your game to the next level like the groundbreaking information I'm offering in my last ever "Keys to a Champion Mindset" course.
We're talking mind-blowing insights you won't find anywhere else! Plus, it only takes 5 short days to see a difference. That's a better golf strategy that will lower your score without even touching a golf club in just five days! But, don't take my word for it. Here's what participants are saying:
"Debbie's positivity, smile, enthusiasm, and commitment are contagious! This program not only changed my golf game but my life! My confidence and mindset changed dramatically during and after finishing 'Keys' the first time. My handicap dropped by 7 that season and a total of 11 in less than 2 seasons. I won my Club Championship, played with more confidence, and had much more FUN! With Debbie's guidance and support, I have grown as a golfer and as a person.
FYI-I'm just getting started!! Thank you, Debbie!"
Forever Grateful
-Lori Danecke
Even if you have already taken "Keys to a Champion Mindset" before, I recommend jumping on this opportunity to go deeper and gain more control over your goals both on and off the golf course. As a bonus, I have added more of my own powerful methods for breaking free from the trappings of a negative mindset that you won't want to miss! This course is going to make a powerful impact on your golf game and life in less than a week. Best of all, it'll cost less than one private golf lesson with a pro! Sign up on my website for your chance to make a change in less than five days with my "Keys to a Champion Mindset" course today!
Upcoming Courses & Events
Live FREE Webinars!
Get the One Thing You've Been Missing for FREE!
(See Details Below!)
Keys to a Champion Mindset
Last Chance to Catch This Groundbreaking Course!
Starts on October 23rd!
(30-Day Money-Back Guarantee!)
Group Breakthrough
Remove that one barrier in your path holding you back and achieve more on your golf course and in life!
Starts on November 19th!
(30-Day Money-Back Guarantee!)
Golf Positive 2023 Solheim Cup Extravaganza
Registration is Now Open! Hurry to Sign Up!
September 18th, 2023 to September 24th, 2023
In This Issue
Mindset
Article of the Month
Fitness
Nutrition
Recipe of the Month
You're Invited!

Live Webinars:
Don't Miss These FREE Live Webinars!
Get the one thing you're missing that will drastically change your game forever in these upcoming live webinars.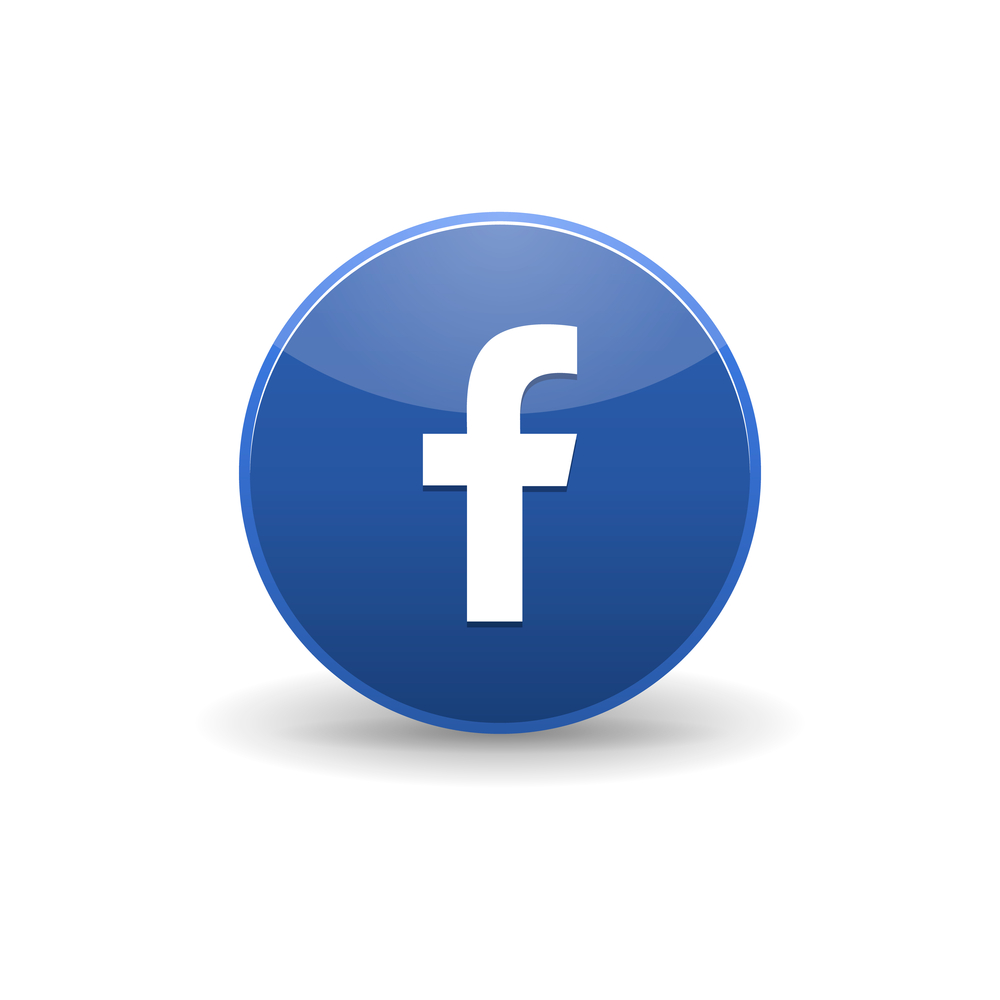 Facebook Event: Tuesday, October 12th at 7:00 PM EDT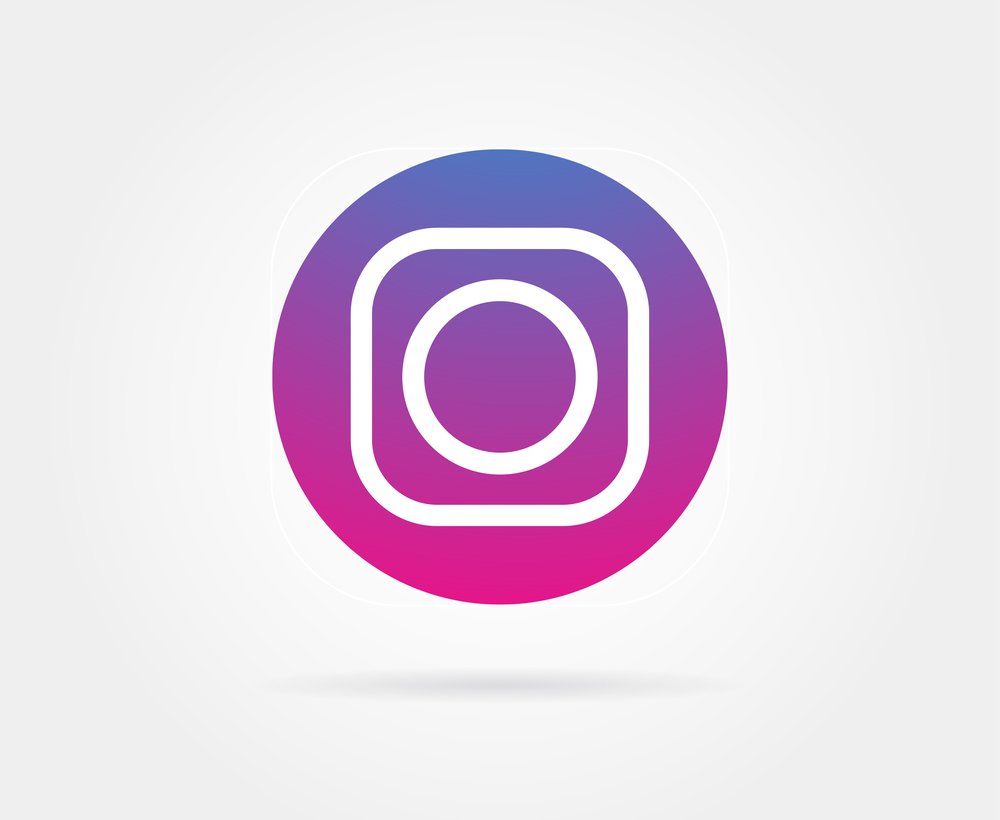 Instagram Event: Tuesday, October 19th at 8:00 PM EDT
Keys to a Champion Mindset:
Starting October 23rdt at 10 AM EDT! Last Chance to Accept the Challenge!
Specifically designed for players who want the next level of golf success including professionals, college players, and amateurs, this course is going to give you the opportunity to make winning feel like your new daily routine. Don't miss your last chance to accept the challenge! This is one interactive game-changing course that should be on every competitive golfers' bucket list. But, as this course ends, so will your chances to participate in it!
Take the challenge for just $97! 30-Day Money-Back Guarantee!
Is there one emotion or limiting belief that comes up consistently that you'd like to release? Get to the core of what keeps holding you back and unleash yourself in one 4.5 hour webinar with master-level coaches, Erica Joy West and myself, Debbie O'Connell. Together, we will share the process that has catapulted my own golf game, career, lifestyle, and relationships to a higher level of success than I could have imagined. The sky is the limit, and this is your chance to soar to new heights both on and off the golf course! Sign up today with my 30-Day Money-Back Guarantee! What are you waiting for?
Spots are filling up fast! Hurry to reserve your chance to join me, Debbie O'Connell, and Christie Quinn as we cheer on the USA team and fight for the Solheim Cup in Spain starting September 18th, 2023! Don't miss this amazing experience filled with inspiring fellowship, exciting challenges, prizes, and, of course, the Golf Positive Fun Match Play golfing event. But, be warned – this event sells out! Secure your spot today before this experience is sold out and you miss out on all the fun!
MINDSET


Why Practice is Not Enough!

At one point or another, we all experience this. Your coach or golf instructor says you need more practice time. But, all that time and effort seems to be wasted when your score doesn't change. The little, if any, reward you receive for your hard work only serves to stir negative emotions, make you feel embarrassed, and eventually remove all the joy from the game.
Real Change Takes Place in the Mind
If this describes your practice sessions and the end results, you are not alone! This seemingly unending cycle drives many individuals to buckle under the pressure and give up a game they once loved because they believe they are never going to get better. But, the reason your practice sessions are fruitless is not for a lack of skill or ability. The issue is hidden in your mindset, and it needs to be uncovered and addressed to help you move forward in a more positive direction both on the golf course and in life!
See a Difference in Less than a Week!
What if I said I have an easy and powerful solution that only takes five days to see noticeable change taking place? That's five days without having to pick up a club to see a significant improvement in your score. All you have to do is have fun watching my engaging course and participating in my interactive strategy sessions that are designed to reach deep into your unconscious mind to release whatever has been crippling your golf game and preventing you from achieving that next level of play.
How Does This Solution Work?
Did you know most of the game of golf is played out in your mind? This sport is not as physically demanding as many, which makes it appealing to a wider population across a diverse group of ages and skill levels. However, this game will challenge you and, if you do not have the proper techniques and tools like those found in my "Keys to a Champion Mindset" course, it can break you! But, the great news is you don't have to feel nervous, embarrassed, frustrated, or unable to play at a higher level. Take a break from practicing and golf lessons that are not giving you the results you seek and sign up for my last "Keys to a Champion Mindset" today. I'm offering a 30-day money-back guarantee, and this course costs less than one single golf lesson while making a far greater impact on your score. So, what have you got to lose? Lower your golf score with my groundbreaking strategies starting this month! Sign up now before it's too late!
Article of the Month
Are you looking for simple habits you can add to your daily routine to improve your golf game and feel great at the same time? I'm Debbie O'Connell, an award-winning golf instructor, an LPGA champion, an NCCA basketball Final Four athlete, and the published author of "Golf Positive! Live Positive!" Although I incorporate a lot of proven techniques and tools into my routine, these five things help me feel energized, empowered, and ready to tackle any obstacle on or off the golf course!
FITNESS
Posted on Golf by Michael Carroll
It can be hard to get a workout in these days. Luckily, there are plenty of simple exercises you can do from home that can have a positive impact on both your health and your golf game.
TPI Certified performance coach Mike Carroll shared his five favorite at-home exercises that are suitable for golfers of all ages and fitness levels. Even better, none of these moves require special equipment.
1. Split Squat:
This is a lower-body exercise that works on mobility, stability, and strength. The narrow stance will reduce your base of support and challenge your stability. In this exercise, you're primarily working your front leg, so keep the majority of your weight centered over the middle of your front foot.
2. Deadbug:
Deadbugs are a great exercise for strengthening your core. You need strength in your midsection to be able to effectively transfer power from your lower body to your upper body in the golf swing. During this exercise, it's incredibly important to keep your lower back flat against the ground to ensure you're working your abs.
3. Push-ups:
There's a reason push-ups are among Joel Dahmen's go-to exercises. When performed correctly, push-ups can be extremely beneficial to your overall strength and to the golf swing. To set up correctly for a push-up, place your hands beneath your shoulders and your feet shoulder-width apart. Then squeeze your core and go to the top of a plank.
Be sure to maintain a neutral spine, as demonstrated by the dowel rod on my back in the below video. Your body should move as one piece with a controlled tempo to ensure you are working the right muscles. Essentially, the push-up is a moving plank. To ensure your push-ups are using your full range of motion, your chest and hips should touch the floor on the way down. If doing push-ups is too difficult, elevate your hands onto the side of a sofa, table, or countertop. The higher your hands are, the easier the push-up will be.
4. Pelvic Rotation:
When you watch the pros, one of the biggest differences you'll notice is how well they can separate their hips from their upper body at the start of the downswing. This separation stretches the torso muscles, loading them with power and helping your swing sequence.
During this exercise, make sure you rotate your hips while keeping your upper body still. This is a great way to improve your mobility, which is required to create that all-important separation. You should feel a big stretch in your obliques, the muscles on the sides of your midsection.
5. Full Body Turn:
This is an excellent exercise to improve your rotation in the backswing and the flexibility of your trail shoulder. Using a golf club will assist your turn and help you go further than you would otherwise. You should feel a big stretch around the ribcage, mid-back, and shoulders during this exercise. This is also a great exercise to do before you play a round or hit the range.
Perform three rounds of 5-10 reps per exercise. For the exercises where you work one side at a time, be sure to perform the exercise on both sides.
.
Nutrition
15 Amazing Snacks for an Optimal Round of Golf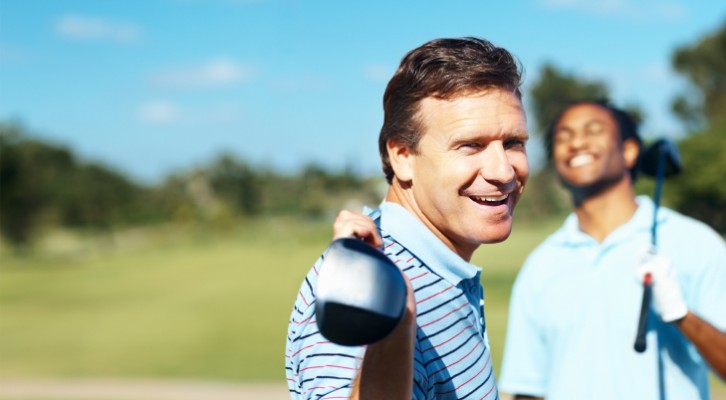 Posted on SCGA by Matt Castonguay   Photos by iStock
Golf is not an easy game and it's even tougher when you handicap yourself by eating foods that'll slow you down. If you're going to snack, do it the right way.
Whether you're walking or riding, it's important to keep your body fed appropriately. Putting the wrong gasoline in your car wouldn't help you go faster or for it to work more efficiently — just like throwing junk down your gullet won't help you finish off that career round.
So if not candy or Doritos or anything like that, then what should you be eating? Here are 20 great snacks for a great round of golf:
15. Yogurt and Frozen Blueberries
Yogurt and frozen blueberries are an excellent treat that will also fuel your body on the golf course. The best way to make this work is to freeze your blueberries the night before your round and find a container for your Greek yogurt. Store the blueberries separately in plastic bags so you can mix them at your leisure.
The only issue with this snack is that they do need to remain cold, so it does require a cooler. If you're walking, this might not be the best choice — but if you're in a cart, it's a great way to get some powerful antioxidants and to keep cool in the summer heat.
14. Popcorn
Obviously, we're not talking about movie theater butter-style popcorn here, but there's plenty of easy, healthy way to prepare popcorn that you can take with you during a round that is healthy and will keep you grinding.
Make some popcorn before your round and while it's warm, toss it with whatever flavoring you desire. A little garlic salt, some paprika — whatever your taste buds desire.
As long as you avoid that buttery mess, popcorn is actually a great snacking option on the course. Not only is it high in fiber, it's also one of the easiest items on the list to transport.
13. Hard-Boiled Eggs
Hard-boiled eggs aren't necessarily my favorite, but their benefit is impossible to deny.
They're easy enough to make and they travel pretty well. Peel it, sprinkle some salt on it and enjoy the benefits of the protein and healthy fats that won't slow you down or cause a spike in your blood sugar.
12. Mixed Nuts
One of the easiest options for healthy snacking is mixed nuts. Almonds, peanuts, pecans, cashews — whatever: they're all great options.
On top of providing you with a filling snack, it also provides plenty of energy and protein. Best of all, they're easy to carry. Whether you buy cans at the store or you make your own bag of them or toss the combo in a container, they're always there and are never affected by the elements.
11. Baked Sweet Potato
If you like starches and are looking for a snack that will satiate that desire, it's a great idea to bake a sweet potato the night before your round. In the morning, pack it up with a plastic fork, drizzle a little olive oil over it, and maybe a dash of salt and you'll have a great snack in the middle of your round.
Remember, not all carbs are bad — especially if you're walking 18 holes and need a burst of energy.
10. Granola
One of the more popular items for golfers to have on them during a round is granola. You can, of course, get granola at the store — or you can make it on your own!
All you need are some simple ingredients. There are quite literally hundreds of granola recipes online which means that you will find something to suit your tastebuds.
Once it's done, it's easy enough to pack into bags and take with you around the course that will provide you with bursts of energy.
9. Granola Bars
Obviously, this option is basically the same thing as the option above but even more convenient! If you're going to make your own.
Also like the above, there are hundreds of options and recipes on the internet that you ought to be able to find a personal favorite.
8. Peanut Butter and Banana Sandwich
One of my personal favorite golf foods is a peanut butter and banana sandwich. Some will argue that the bread isn't a great choice — which is fair — but if you make the sandwich on rye or whole grain bread, you'll survive.
The peanut butter and banana combination will give you a boost of energy, a nice dose of protein and potassium, and help keep your muscles pumping toward the end of the round.
7. Baked Tortilla Chips
Now, this isn't an invitation to toss a bag of Tostitos in your golf back and call it clean living, but if you're going to snack on "junk food" during your round, then tortilla chips of a baked variety is a pretty good call.
If you really want to be healthy, you can make your own at home. Simply take a package of soft tortillas and cut them into triangles. Toss 'em on some parchment paper on a cookie sheet, spray with oil and sprinkle with sea salt. Bake 'em for about 5 minutes, flip the chips, and repeat the previous three steps.
When they're cooled, you've got a healthy, homemade snack.
6. Bacon
Yes, I'm serious — bacon makes a great on-course snack. Of course, that's provided it's the right kind of bacon. I wouldn't recommend snacking some pre-packaged bacon, but if you can get your hands on some local bacon or something organic then it's a great idea.
Simply cook the bacon the night or morning before your round, toss it in a ziplock bag, and eat it cold over the course of the round. It'll provide that protein boost and the salt content will keep you getting dehydrated.
5. Cheese Sticks
One of the quickest, easiest snacks to enjoy on the golf course. You don't want to go crazy on them — but if you need something that you can nibble on as the round goes on. There's plenty of carbohydrates, healthy fats, and proteins in it that if you choose to pace yourself, cheese sticks can be a great snack that lasts the whole afternoon.
4. Baked Carrot Chips
If you like chips and crunchy things but you don't want all the junk that comes with bags of chips and things of the sort, homemade carrot chips are a fantastic alternative.
They're easy to make and taste great. Just cut up some carrots into chips, toss them in a bowl of olive oil, and spread them out over a parchment-covered cookie sheet. Sprinkle them with sea salt and bake until crisp.
One warning — make sure you watch them. Burnt carrot chips kind of suck.
3. Fresh Fruit
Fresh fruit is never a bad choice, especially if you're a golfer — though you don't want to overdo it. The fruit provides the energy, carbs, and nutrients that you need to keep going during a round without the sugar crash from candy, soda, or energy drinks.
2. Trail Mix
There are some pretty easy items on this list to make yourself but trail mix might be the best. I'd recommend you don't buy the prepackaged stuff unless it's of the organic variety. You want to avoid preservatives and anything else that goes on in the packaging process.
Buy some dark chocolate chips, some mixed nuts, maybe some raisins, and toss 'em in a bowl. Split the mix up into bags and you've got yourself an awesome, filling, and convenient snack.
1. Beef Jerky
The No. 1., best snack for a golfer during a round is without a doubt — beef jerky.
Beef jerky is to golfers what home-brewed beer is to millennials. We've all tried to make our own and with various results, we love it when a fellow golfer pulls out a bag of theirs and are always willing to try it and we will pay top-dollar for the good stuff — or to support a fellow golfer.
You don't necessarily want to pick up a bag of processed store-brand jerky, but there are plenty of great options out there. Kingmade is perhaps the most popular — after all, it is made and sold by a PGA Tour caddie.
Recipe of the Month
Posted on RAWMAZING by Susan Via
The "crust" for these almond joy bars is a wonderful layer of almond butter and cacao powder. I used raw, organic coconut crystals for sweetening as I am really trying to keep my sweeteners as close to the source as possible. Plus they have a wonderful deep flavor. Not unlike molasses or brown sugar.
This is a pretty easy make….have at it and have fun! As with all desserts, these recipes are very calorie-dense. I am not the person who is going to tell you that you can eat a raw dessert for breakfast. But as a tasty, sweet treat, raw desserts are full of healthy nutrients that typical desserts just don't have.
First Layer:
3/4 cup raw almond butter
1/4 cup coconut oil, melted
1/3 cup cacao powder
1/3 cup raw coconut sugar
1/4 teaspoon vanilla bean paste pinch
Himalayan salt
Whisk all ingredients together and pour into an oiled, parchment-lined 8 x 8-inch glass pan. Set in refrigerator. Hint: The bottom layer should be set up (but not completely hard) before adding the next layer.
Second Layer:
2 cups of dried, unsweetened, raw coconut
2/3 cup coconut butter, softened
3 tablespoons raw agave nectar (or liquid sweetener of choice)
1-2 teaspoons organic almond flavoring (not raw)
Place coconut butter in a medium bowl. Whisk coconut butter (not the same as coconut oil), agave, and almond flavor. Pour over coconut and mix well. Pat over the first layer.
Ganache Topping:
1/2 cup raw cacao powder
1/2 cup maple syrup
1/4 cup coconut butter, softened
Whisk all ingredients together until smooth and drizzle over bars.
Third Layer:
1/3 cup chopped almonds (optional)
Sprinkle over top of the bars and refrigerate to set.

YOU'RE INVITED!
Until someone showed me the missing ingredients I needed to achieve my goals that highly successful people have been using for decades, I too was waiting for something to shift in my life to finally unlock my potential. Now, it is my joy and privilege to share those tools and that mindset coupled with unparalleled support in my upcoming courses. All it takes to realize your dreams is to start with one easy sign-up for the course on my website that best defines you in 2021.
✅ Last Chance to Take Your Game to the Next Level with This Popular Course!
Comes with a 30-Day Money-Back Guarantee!

✅ I Have a Limiting Belief or Emotion That I Need to Remove to Take My Golf Game to the Next Level!
Comes with a 30-Day Money-Back Guarantee!

✅ Save the Date & Register Now!
This event will sell out fast!

Click here to view all of our upcoming courses and events to see which offering is right for you!
Learn NLP techniques that elite athletes and successful business professionals from all over the world use!
We will fight through excuses, treat pain points, find solutions, and get results together!
Sign up NOW!
-Personal October Challenge –
This month, I challenge you to take time for yourself and apply at least one positive change to your daily life.
It could be something you picked up from my courses, website blog, or even something you've been putting off for years!
Golf Positive! and Live Positive!
Debbie