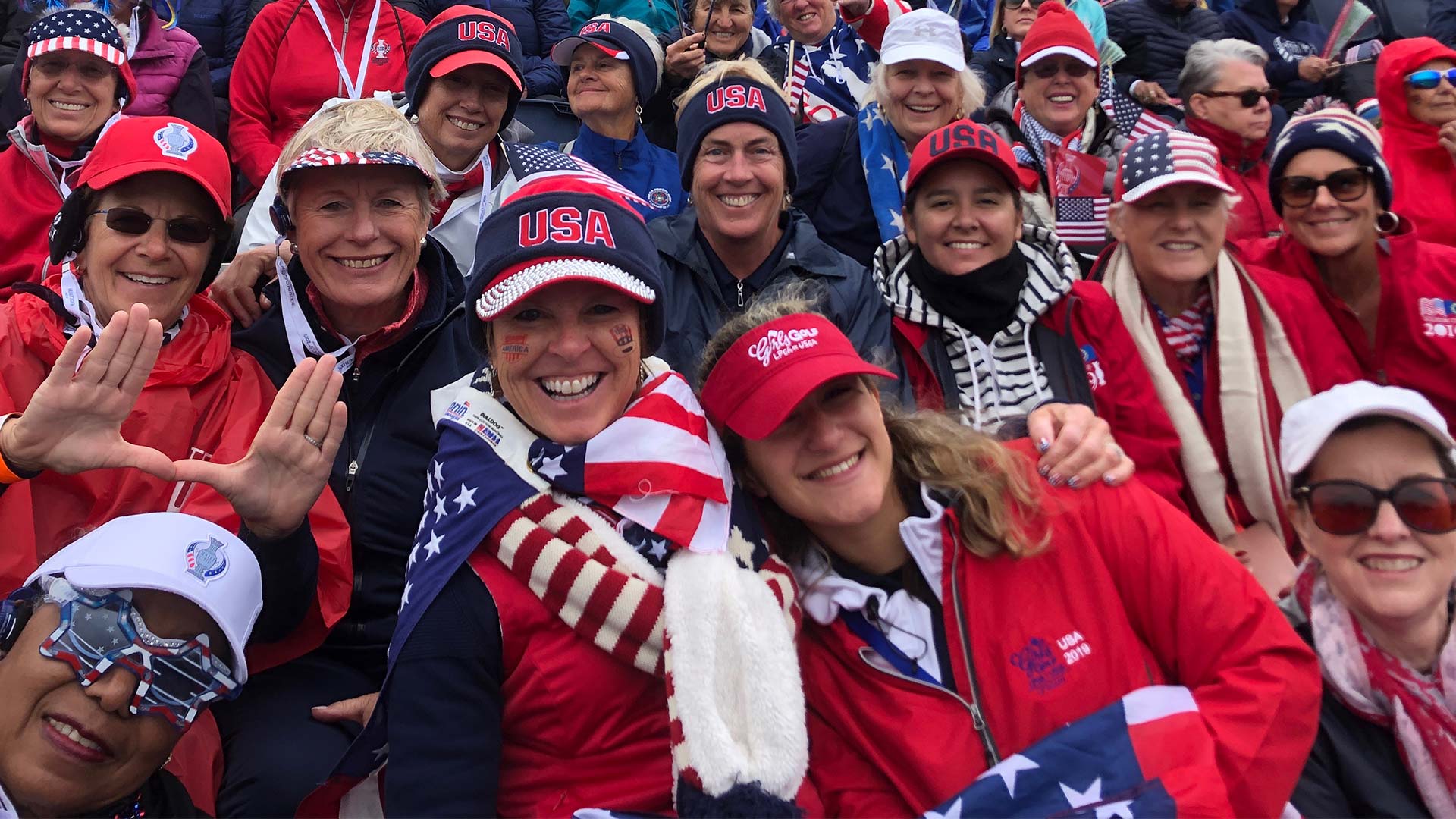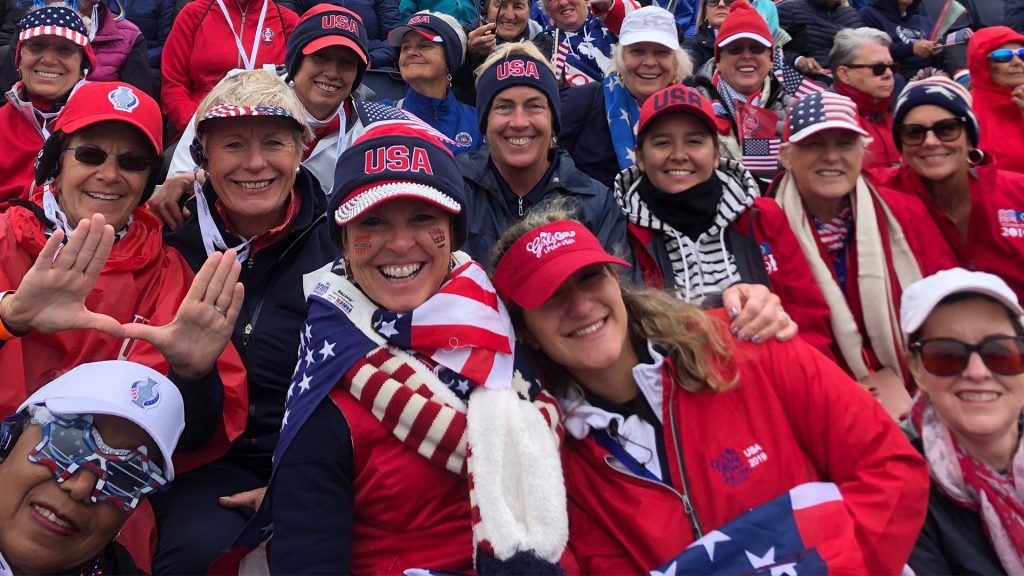 10 Reasons to Attend the Solheim Cup Extravaganza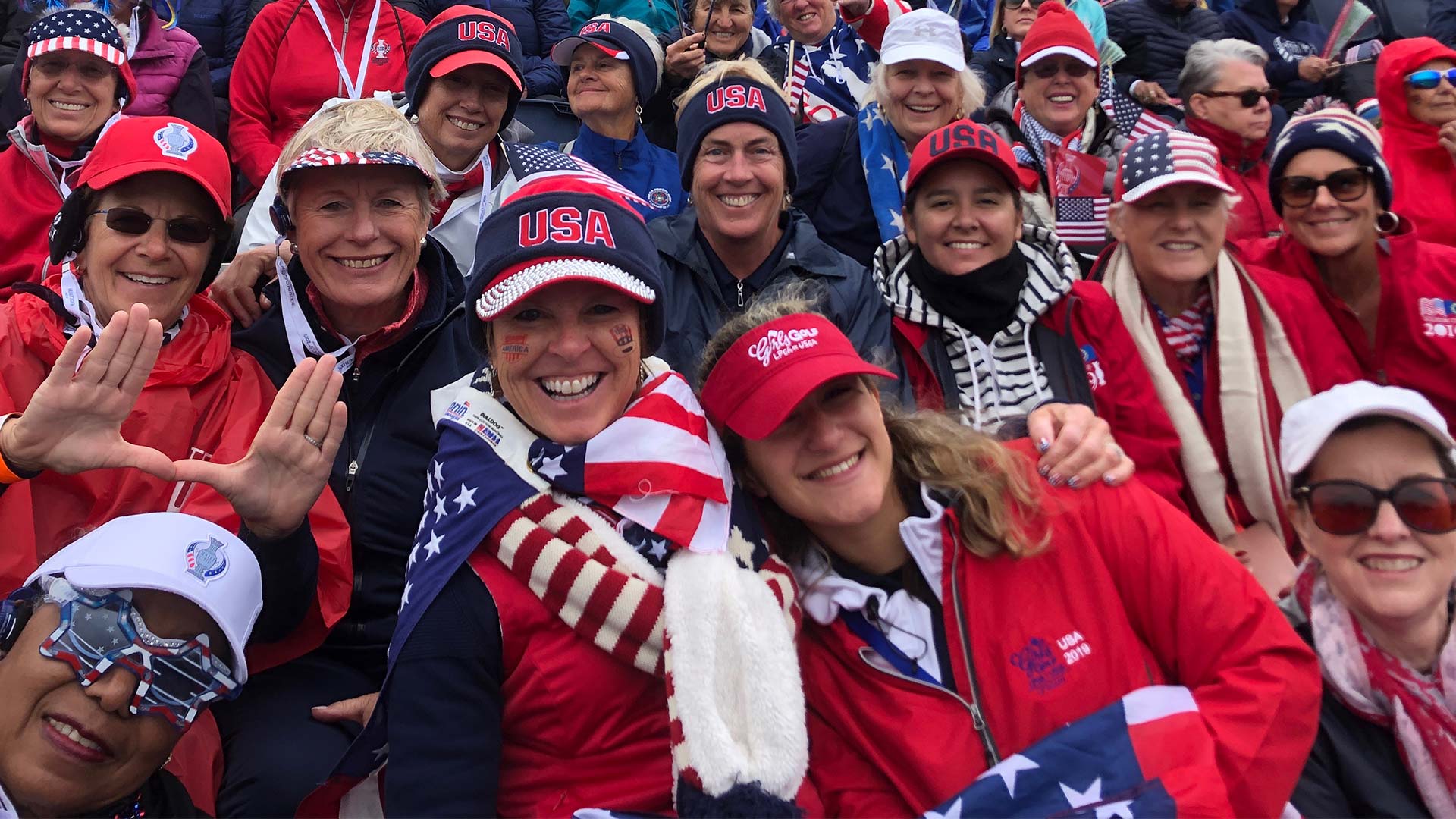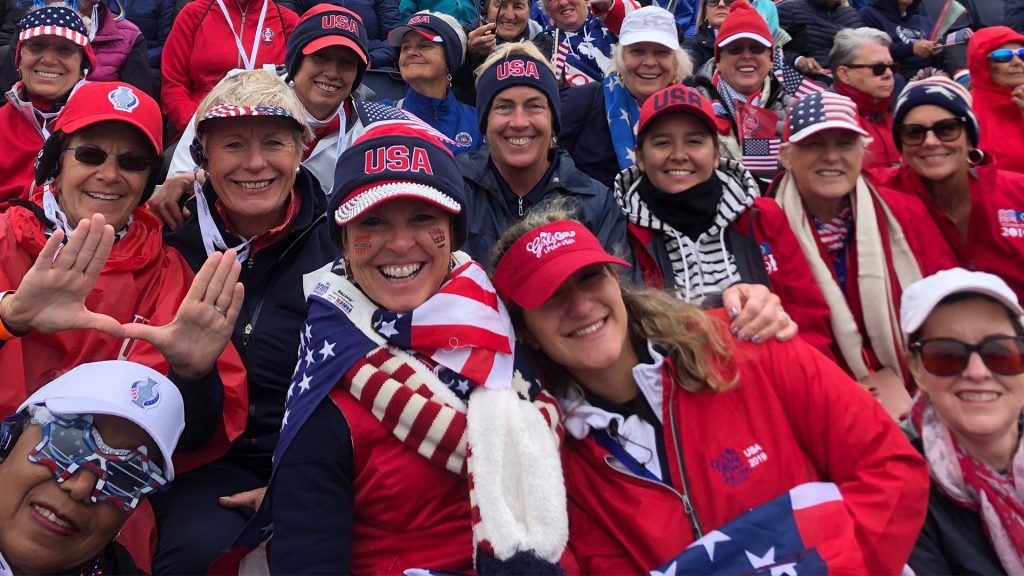 We know golf fans everywhere are just as excited about attending this year's Solheim Cup Extravaganza as we are! But, just in case you have not yet signed up for your tickets, here are 10 reasons you will not want to miss traveling with us. Whether you are new to golf or you have made it to the pro status, find out why there is something for everyone to cheer about at the 2021 Solheim Cup Extravaganza!
1. Debbie O'Connell
First and foremost, you'll be hosted by an award-winning LPGA Teaching professional who was named among the "50 Best Women Teachers in America" by Golf Digest! Plus, Debbie is a Master Certified Neuro-linguistic Programming and Time Line Therapy® practitioner. So, what do you get when you combine world-class coaching techniques with expertise in creating a mindset that can make your dreams become your reality? Debbie is known as "Miss Positive" to many, and her energy is contagious. One amazing week with the potential to change your life!
2. Christie Quinn
A Class A Member of The LPGA T&CP Division, Christie Quinn is the founder of the Discover Your Swing golfing instruction program in San Diego, California. Known for her ability to encourage her students to develop their unique talents on the golf course, we cannot imagine a better duo than Christie Quinn and Debbie O'Connell for this highly anticipated annual event!
3. Cheer on the USA Team!
At the last Solheim Cup Tournament held at The Gleneagles Hotel in Perthshire, Scotland, Suzann Pettersen gave the Europe team a victory over the USA team with her inspiring 7-foot putt on the 18th hole. This year, our team is determined to take back the cup! But, they'll need your help to do it. Come support the USA team led by Team Captain Pat Hurst and Assistant Captain Michelle Wie West as they pull out all the stops to make their hard work pay off.
4. Stay at the Maumee Bay Lodge and Conference Center!
If you are looking for a fun trip idea that goes beyond a typical hotel getaway, the Maumee Bay Lodge might become your new favorite place to stay! The property is known for its relaxing marina setting, comfortable rooms and cabins, and a plethora of activities available for people of all ages, interests, and activity levels. Find out why it has been called "a hidden gem" by guests. Sign up for the Solheim Cup Extravaganza today!
5. Preferred Access to the Opening Ceremony!
How would you like to get up close with three-time GRAMMY® Award winner Gwen Stefani? When you sign up for the Solheim Cup Extravaganza, you'll receive preferred access to the Opening Ceremony that will include a concert featuring Gwen Stefani on the 3rd and a cocktail party on the 4th. Come celebrate the kick-off for arguably the most widely anticipated event in women's golf!
6. Feel Like a VIP
Want to get the full VIP treatment? How about private transportation to and from the Solheim Cup Opening Ceremony and matches from Saturday till Monday? Ride in style like the pros as you wave to fellow golf fans.
7. Welcome dinner with a DJ and Dancing!
Before you watch the world's best battle for the cup, those signing up for the six-night stay package will be welcomed to Toledo with a world-class dinner and a place to showcase your best dance moves. But, don't worry. No professional dance lessons are necessary! Feel free to break out a style all your own.
8. Golf Positive Cup Fun Match Play Event
Of course, what's a golf event without a little friendly competition between the spectators? That's why you'll receive two rounds of golf, including a practice area, with your six-night stay Golf Positive package! Plus, we will celebrate together at our after the golf (day 2) awards luncheon. How can this week get any better?
9. Golf-Shirts, Prizes, and More!
Each Golf Positive package also includes a swag bag of gifts and the 6-Day package includes team shirts for the Golf Positive Cup fun match play event and prizes to bring out your inner champion. Show us what you've got! This is the perfect chance to put your best skills to the test and make some friends along the way.
10. Meet Others Who Share Your Passion for Golf
Speaking of friends, you'll have a chance to get to know some Golf Positive group members who share your passion for golf and look forward to supporting our USA Team. Then, you can make plans to meet up at the next Golf Positive Solheim Cup Extravaganza!
Where Do I Sign Up to Attend?
Reserving your spot is easy! Simply visit our Solheim Cup Extravaganza page for the details and scroll down to click on the "Join the Fun! Register Here!" link. Once you secure your spot, you can sit back and smile as you plan out what you'll wear to all the wonderful things that await starting September 1st! Sign up today before your space has been filled!