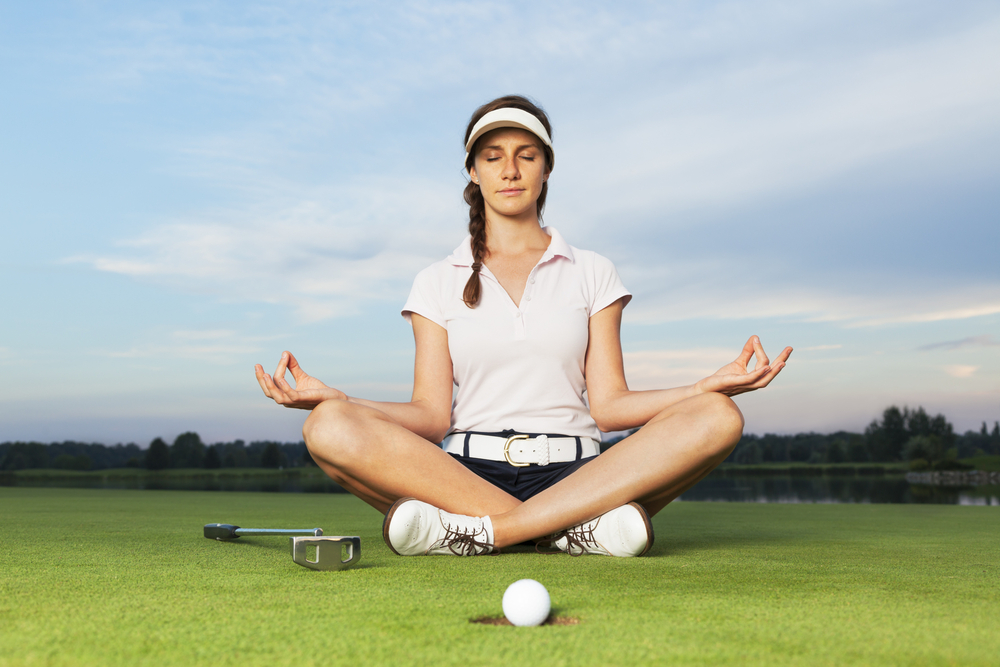 Golf Positive! Newsletter – July 2022 Edition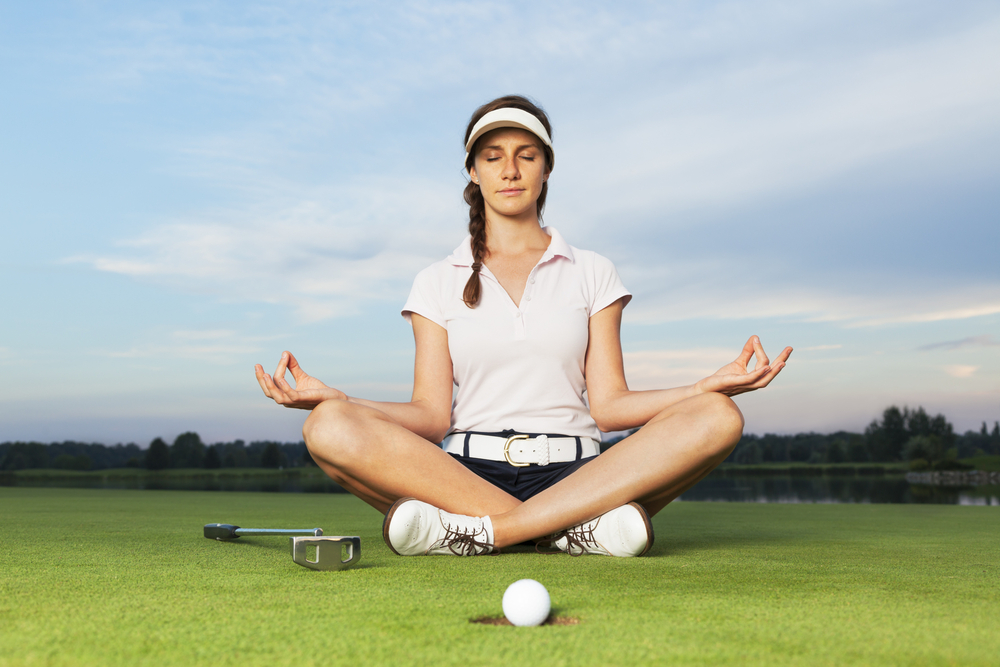 July is this golf's peak season with an abundance of sunny days, freshly maintained fairways, and summer vacation opportunities. But, one cannot just walk onto a golf course with a set of clubs and expect to play like a pro. There is a lot to learn about how to develop an approach, swing, and follow-through that accurately makes the right impact every time. Then, there are the mental aspects of the game to master that require the right focus and positive mindset in hopes of overcoming the course slopes, boundaries, obstacles, and summer weather changes.
All of these elements make golf a sport to both reward and challenge your skill and determination in a fitness test of endurance, concentration, belief in oneself, and stellar balance. One inch to the right, left, up, or down can make difference between hitting the ball well and adding another stroke to your score. Plus, a single lingering negative thought can keep you from appreciating and making the most of your time spent tackling this game you love. Therefore, before you pack up for your next golfing adventure, I have just one question – are you ready for this fitness test?
If you answered "maybe" or "definitely not", I invite you to start warming up all of those stiff, tired, or achy muscles, including your brain, by applying some of my favorite tried-and-true techniques for getting in champion mindset shape fast! Sign up for my next course offering and, while you wait, start the process of developing better conditioning habits that get immediate results by reading my popular "Golf Positive! Live Positive!" book and following me on  Facebook, Instagram, and LinkedIn for more groundbreaking strategies that can help you get into the best golf shape of your life!
Upcoming Courses & Events
Download or Order Today on Amazon!
Start Now! It's FREE!
Watch My New Live Interview Series! It's Free!
(Join us August 3rd at 8:00 PM ET on Facebook)
*This Event is SOLD OUT!
(Join our waitlist.)
In This Issue
Tee Up for Success
Mindset
New! CardioGolf™ Tip
Fitness
Nutrition
Recipe of the Month
NEW! – Debbie's Golf Course Spotlight
You're Invited!
TEE UP FOR SUCCESS

The perfect addition to any summer reading list!
Available in a free download on my website or in paperback form on Amazon, this book provides the basics for anyone looking to enjoy golf, or any area of life for that matter, more and stress less! It's a great way to kick off your mental and physical fitness efforts this summer while lowering your score.
This Course is FREE! What are you waiting for? Start Today!
Want to make easy changes in your golf game that impacts how you feel and play? This free course can help you begin that journey today! Simply register and grab your friends and family for some fun and engaging strategies you can apply over the next 5 days and enjoy the many rewards.
Watch My New Live Interview Series! It's Free!
(Wednesday, August 10th at 8:00 PM ET)
This new in 2022 live interview series features women who are shaking up the golf world with unbelievable professional achievements, groundbreaking concepts, and expansive community outreach efforts.
Past Guests:
⛳️ Kelley Brooke
⛳️ Shirley Spork
⛳️ Nancy Lopez
⛳️ Patty Sheehan
⛳️ Annika Sörenstam
⛳️ Kathy Whitworth
⛳️ Sandra Palmer
Missed one? You can still catch these phenomenal women as they answer some of our followers' top questions by visiting and following the Golf Positive! Facebook page.
August's Special Guest:
⛳️ Tune in on the 10th to meet our surprise guest. Here's a hint…you're going to kick yourself for missing this one!
Join me as I meet with the next extraordinary woman live on August 10th at 8:00 PM ET – only on my Golf Positive! Facebook page.
This Event is SOLD OUT!
Missed your chance to secure a reservation? Click here to join the waitlist.
MINDSET

Change Your Mind – Change Your Golf Fitness!
How Physical Fitness Impacts Your Golf Game
Golf is a sport where your whole body is engaged from the approach to the follow-through and even in between those choosing your club moments where you have to walk on uneven terrain and maintain your balance. The right footwear is important, but hours of playing in the hot sun and committing to repeated power swings will take its toll without your body being properly prepared. It is crucial to start each day with stretches, balance exercises, cardio for stamina, and the right strength training routine to allow your body to reach peak performance fitness physically.
How Mental Fitness Impacts Your Golf Game
But, the great news is mental fitness can be achieved within a short timeframe and the right mindset can have a huge impact on the enjoyment of each game while lowering your score. So, while it's important to eat well, get enough sleep and water, and incorporate golf-related exercises into your daily routine, your mindset can make the biggest difference of all this summer as unlocking your potential in this area of fitness improves your confidence on the golf course and in live from day 1!
Easy Steps to Improve Your Physical & Mental Fitness to Enjoy Your Golf Game More!
Perhaps the best part about improving your golf mindset is your physical fitness, appearance, coordination skills, and confidence will soon follow. Since making progress towards unlocking your full champion mindset potential and unleashing yourself from the self-doubt, anxiety, and fear that has been holding you back from playing better golf can begin within one week, you can also look forward to faster improvements regarding your physical stamina, balance, and strength than diets and workout routines alone. Plus, with fun and engaging tips from my free 5-Day Challenge course that you can take at your own pace or my "Golf Positive! Live Positive!" book that is available on Amazon, you can start making an impact on your golf game this week! Then, when you are ready for the next level, simply register for my upcoming course offerings that can take you beyond the basics and help you get into the best shape of your life.
Want More Tips for an Easy Start?
Follow me on Facebook to watch my exclusive interviews with some of the most notable women in golf and hear about some of my favorite golf tips, goal-crushing strategies, and more. You are not alone in your quest for getting more out of your golf game, your career, and your relationships. Come meet others who are transforming their lives in all of these areas by developing a champion mindset and staying engaged with our growing community.
ARTICLE OF THE MONTH
Before you take that next swing on the golf course, you may want to see a golf professional about tweaking your stance or adding more power. But, with so many instructors available online and the value of in-person instruction, how do you know which learning method and golf guru to choose? Use this checklist to make sure you have everything you need to unlock your full potential without breaking your budget.
CARDIOGOLF TIP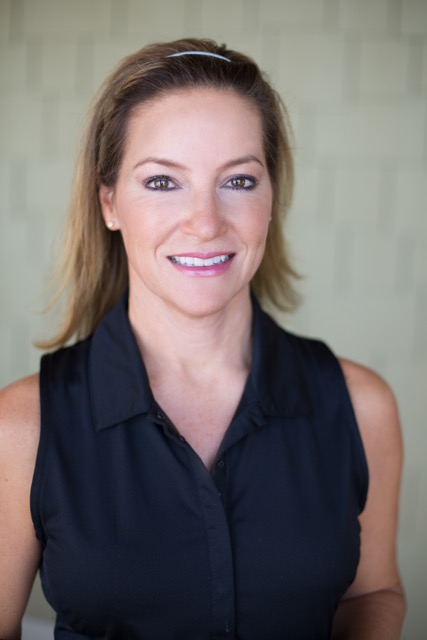 Have you heard about the new online fitness resource specifically designed for the golfing community?
It's called CardioGolf™ and the founder, Karen Palacios-Jansen, a Master LPGA Professional and NASM Certified Personal Trainer, saw a great need for exercises, programs, and support that would help enhance the way golfers perform and feel when playing by:
🏌🏼‍♀️ Building the right muscles for more power
🏌🏼‍♀️ Increasing flexibility in all the right areas to reduce the risk of injury
🏌🏼‍♀️ Improve balance for a steady stance, backstroke, & follow-through
CardioGolf™ pairs perfectly with your Golf Positive! mindset as it is tailor-made for golf and beneficial for all areas of life!
In fact, we value Karen and her CardioGolf™ techniques so much that we invited her to be a part of our latest Revolutionary system – our cutting-edge program that is making more of an impact on golf scores than players have ever experienced with any other instruction available on the market.
Check out our pick for the CardioGolf™ Tip of the Month:
FITNESS
Posted on  CardioGolf by Karen Palacios-Jansen
Equipment Needed: CardioGolf "Shortee" Club or steps or an incline
Today we focus on the Downswing-
In my opinion, daily practice is the key to success towards any goal. Making 10 practice swings a day or exercising for 5 minutes every day will get you playing better and in better shape than exercising or practicing for two or three hours once a week. First of all, it is always hard to find big chunks of time to do massive workouts or beat balls on the driving range. Secondly, the long workouts or practice sessions usually lead to fatigued swings, injuries, and ingrained bad habits.
There is something to be said about the momentum of taking small daily steps towards a goal that is cumulatively better than taking big steps with less frequency.
Use the Cardiogolf 'Shortee' Club to practice every day. If you don't have room to swing a regular golf indoors or you can't make it to the golf course or driving range, use the Cardiogolf 'Shortee' Club to practice anywhere and at any time.
In order to create power on your downswing, you need to 'get behind the ball' at the top of your swing. This involves rotating your shoulders and hips away from the target, so the majority of your weight shifts to the back foot at the top of the swing. Once you have wound your body up behind the ball, then you can rotate your lower body towards the target and fling your arms to hit the ball.
Where a lot of people go wrong, especially on the downswing, is they never quite get their core rotating towards the target. They either come over the top with upper body or hang back and use only hands and arms to hit the ball. To get more power, you'll want to use your core muscles. Try this tip with the Pump Drill and enjoy the benefits of a better daily downswing:
Pump Drill
Set up in your golf posture
Make a backswing and stop at the top.
Begin your downswing, but stop halfway down, making sure that you lead with the butt end of the club and weight shift.
Return to the top and pump the club down two more times.
On the third pump, finish the swing.
Return to the start position and repeat the exercise.
Do 8 to 10 repetitions.
NUTRITION
Posted on Golf Digest by Sally Kerr-Dineen
1. CRISPY GARLIC & PARMESAN EDAMAME "POPCORN"
Why it's good for golfers
Great source of fiber and protein that you can pop in your mouth by the un-gloved handful.
Ingredients
1 10 oz. package shelled edamame (green soybeans)
⅓ cup grated Parmesan cheese
1 teaspoon garlic powder
1-2 Tablespoons olive oil
Directions
Preheat oven to 400°F. Rinse, drain, and dry edamame. In a medium bowl toss soybeans in olive oil. Mix cheese and garlic powder together. Sprinkle over soybeans. Stir to coat evenly. Spread soybeans onto a baking sheet lined with parchment paper. Bake until cheese is crispy and golden, about 20 minutes.
2. SWEET & HOT ROASTED CHICKPEAS
Why it's good for golfers
Chickpeas are slow to digest, which helps keep you feeling full during your round.
Ingredients
2 15oz cans low sodium chickpeas — rinsed, drained, skinned, and patted dry
2 tablespoons extra virgin olive oil
1 teaspoon smoked paprika
1 teaspoon chipotle chili powder
1 teaspoon cumin3 teaspoons light brown sugar.
Directions
Preheat oven to 450°F. Spread naked chickpeas on parchment-lined baking sheet. Roast 5-7 minutes until dry. Whisk next 5 ingredients in medium bowl, toss in warm chickpeas, and stir to coat. Spread seasoned chickpeas in single layer back onto baking sheet. Continue roasting 20-25mins until crunchy and golden.
3. GARLIC EDAMAME
Why it's good for golfers
Low maintenance satisfying finger food for a quick snack.
Ingredients
½ lb uncooked edamame in pods
Garlic salt
¼ teaspoon salt
Cook pods in salted boiling water for 5 to 6 minutes.
Directions
Drain well. Sprinkle warm edamame with garlic salt, and toss again to distribute.
4. APPLE PIE SPICED WONTON CHIPS
Why it's good for golfers
Fills that sweet craving without needing an ultra-processed candy bar.
Ingredients
2 tablespoons light brown sugar
⅛ teaspoon salt2 teaspoons apple pie spice
10 wonton wrappers cut diagonally
Cooking spray
Directions
Preheat oven to 350°F. Mix first three ingredients together in a large bowl. On a parchment paper-lined baking sheet spray both sides of wontons with cooking spray. Toss wontons in spice mixture. Then, lay on baking sheet in a single layer. Press more spice mixture on tops. Bake 5 minutes until crisp
5. BAKED KALE CHIPS
Why it's good for golfers
Because the alternative is a bag of greasy fatty potato chips with very little nutritional value.
Ingredients
1 head kale, washed and completely dried
2-3 tablespoons olive oil
Sea salt or salty spice mixture
Directions
Preheat the oven to 275°F. Remove tough ribs from the kale, tear into bite-sized pieces, and toss with olive oil in a large bowl. Lay pieces on a parchment paper-lined baking sheet in a single layer. Sprinkle with salt. Bake until crisp, turning halfway through, about 20-25 minutes.
6. CUCUMBER "SANDWICH" ROUNDS
Why it's good for golfers
Individual little portions which are refreshing and easy to eat between shots.
Ingredients
1 English hot house cucumber, sliced in ¼inch rounds
Fillings:
Hummus
Light cream cheese
Herbed goat cheese
Directions
Pat cucumber slices dry. Spread filling of choice between two cucumber slices and press gently to keep together. Store in plastic bags and keep cold in the cooler until ready to snack.
7. HAM & TURKEY DELI COUNTER ROLL UPS
Why it's good for golfers
Convenient and tastier to eat than that messy, dry sandwich with wilted lettuce and a poor excuse for a tomato slice.
Ingredients
Equal number slices of the following:
Low sodium ham
Turkey
Provolone
Mustard
Pickle, thinly sliced (optional)
Banana pepper slices (optional)
Directions
Spread mustard on ham, top with turkey, then provolone, and pickle slice. Roll up from short end and secure with toothpick.
Note: Make sure the cold cuts are not sliced too thinly or roll ups will fall apart.
8. LEMON HUMMUS
Why it's good for golfers
Helps boost energy levels and is protein-rich to fight hunger cravings.
Ingredients
1 16 oz. can chickpeas, rinsed and drained
¾ teaspoon kosher salt
¼ cup tahini (sesame paste)
3 tablespoons lemon juice
¼ cup tablespoons extra virgin olive oil
4 dashes hot sauce
Directions
Preheat oven to 425°F. Roast chickpeas for 15mins on a baking sheet lined with parchment paper. Place chickpeas and rest of the ingredients in the bowl of a food processor fitted with the steel blade. Process until pureed. Add more olive oil if necessary and continue to process until smooth.
9. BAKED TORTILLA CHIPS WITH SEA SALT
Why it's good for golfers
Because homemade junk food will always be better than pre-packaged junk food of any description.
Ingredients
1 package soft taco size corn tortillas
Olive oil cooking spray
Fine sea salt
Directions
Preheat oven to 350°F. Cut tortillas into six wedges and spread in a single layer on a parchment paper-lined baking sheet. Lightly spray with oil. Bake six minutes. Turn wedges using tongs, spray with oil, sprinkle with salt. Bake another six minutes until wedges begin to color. Remove and cool.
10. GRANOLA
Why it's good for golfers
Lightweight and easy to store.
Ingredients
2 cups old-fashioned oats
¼ cup shredded coconut
½ cup chopped pecans
½ cup sliced almonds
1 ½ tablespoon dark brown sugar
½ teaspoon ground cinnamon
¼ teaspoon ground ginger
⅓ cup honey
2 tablespoons canola oil
¼ cup raisins
¼ cup dried cranberries
Directions
Preheat oven to 300°F. Mix the first seven ingredients in a medium bowl. Warm honey and oil in a saucepan until smooth. Pour honey over oats, and use a spatula to mix. Spread on a baking sheet lined with parchment paper. Bake until golden, about 35 minutes, stirring often. Remove from oven, cool then mix in fruit.
11. GRANOLA BARS
Why it's good for golfers
Less sugar than the packaged ones means more energy, and no crash during your round.
Ingredients
1 cup old-fashioned oats
½ cup sliced almonds
½ cup shredded coconut
¼ cup whole-wheat flour
2 tablespoons butter
½ cup honey
4 tablespoons light brown sugar
1 teaspoon vanilla extract
¼ cup dried apricots, chopped
¼ cup dried cranberries
¼ cup raisins
Directions
Preheat oven to 300°F. Butter 9×9-inch baking pan, line with parchment paper. Toss the first 3 ingredients together on a baking sheet; bake 10 minutes until golden. Transfer to bowl, stir in flour. Heat butter, honey, sugar, and vanilla in a saucepan until smooth, pour over oatmeal, add dried fruit, and stir well. Pour mixture into pan; press down evenly. Bake for 25-30 minutes, until golden.
12. FROZEN BLUEBERRIES COVERED IN YOGURT
Why it's good for golfers
Because fruit and yogurt is always a better choice. Plus you get a ton of antioxidants all jammed into a refreshing, ice-cold power berry.
Ingredients
1 6oz container Greek blueberry yogurt
1 cup blueberries — picked over, rinsed, drained, and dried
Directions
Place blueberries in a medium bowl. Cover with yogurt, and stir to coat. Place on a parchment paper-lined baking sheet in a single layer and freeze. Transfer berries to freezer bags.
Note: On course, stick the bags in the cooler to keep them frozen.
13. ENERGY BARS — NO COOKING, NO BRAINER
Why it's good for golfers
Simple to make and not loaded with processed sugars.
Ingredients
1 cup roasted nuts1 cup dried fruit, like cranberries, raisins, apricots
1 cup pitted whole dried dates, like Medjool
Directions
Combine ingredients in the bowl of a food processor fitted with a steel blade. Pulse until ingredients resemble crumbs. Scrape down the bowl. Continue to process until mixture forms a ball. Press dough into an 8×8 square pan lined with parchment paper. Wrap and chill for 1 hour. Cut into 16 squares. Wrap in plastic, store in fridge.
14. BAKED CARROT CHIPS
Why it's good for golfers
Because you might want a chip and this one provides vitamin A for healthy eyes, so you can track your shot from tee to green.
Ingredients
2-3 large carrots, peeled and thinly sliced on a diagonal
Olive oil
Sea salt
Directions
Preheat oven to 350°F. Place carrot slices in a bowl, and lightly toss with oil. Lay carrots on a parchment paper-lined baking sheet in a single layer. Sprinkle with salt. Bake 15-20 minutes until slices are dry and crisp. Be careful not to let them burn.
15. TRAIL MIX COMBOS
Why it's good for golfers
You can make it exactly the way you want and it lasts a long time.
Ingredients
No rules on the quantities, just look for unsalted nuts and dried fruit with no added sugar for your Master Mixes.
Traditional: Peanuts, raisins, and M&M's
Nuts on Nuts on Nuts: Unsalted cashews, almonds, walnuts, peanuts, pecans, shelled pistachios and raisins for a touch of sweetness.
Peanut Butter and . . .: Banana chips, raisins, almonds, peanuts, dark chocolate chips, peanut butter chips.
Sweet & Salty: Walnuts, dark chocolate chips, dried cherries, raisins, sea salt
16. BEEF JERKY
Why it's good for golfers
Because real golfers all eat jerky.
Ingredients
2 ½ tablespoons minced canned chipotle chilies in adobo
2 teaspoons sea salt1 teaspoon onion powder
1 teaspoon garlic powder
1 lb beef sirloin, trimmed, very thinly sliced with the grain
Directions
Whisk first 4 ingredients in a bowl. Add steak; stir to coat. Cover; chill 18-24 hours, stir occasionally.Preheat oven to 225°F. Place rack on large rimmed baking sheet. Place slices on rack in single layer. Bake until dried but not stiff, 2 1/2 – 3 hours. Cool. Store in airtight container in fridge up to 1 week.
17. POPCORN
Why it's good for golfers
High in fiber and low in maintenance.
Directions
Toss warm popcorn with the following flavors. No hard fast rules, make it for your own taste buds.
Italian: Parmesan cheese, oregano, garlic salt, red pepper flakes
Southwest: Chipotle chili powder, smoked paprika, cumin, sea salt Curry
RECIPE OF THE MONTH
Posted on theendlessmeal

Grilled Peach Salad is the ultimate summer side dish recipe. The peaches are grilled until smoky and extra sweet and served with arugula, blueberries, candied curry pecans, and a honey vinaigrette. Add some goat cheese or diced avocado and you've just made the best grilled salad ever.
Prep Time: 15 minutes
Cook Time: 5 minutes
Total Time: 20 minutes
Course: Lunch
INGREDIENTS
The Honey Vinaigrette
2 tablespoons honey
2 tablespoons plain Greek yogurt or use 1 tablespoon vegan mayonnaise for dairy-free
1 tablespoon extra virgin olive oil
1 tablespoon apple cider vinegar
1 tablespoon balsamic vinegar
A pinch of sea salt
The Candied Curry Pecans
¼ cup pecans
1 tablespoon honey
½ teaspoon curry powder
¼ teaspoon sea salt
1 teaspoon vegan butter
The Salad
4 ripe but firm peaches
½ teaspoon avocado oil, or another neutral-flavored oil
5 ounces baby arugula
½ cup blueberries
diced avocado
INSTRUCTIONS
Place all the vinaigrette ingredients into a 1-cup mason jar and shake until mixed.
Place the pecans, honey, curry powder, and sea salt in a small frying pan and bring them to a boil over medium-high heat.
Boil until the pan is dry, about 2 minutes.
Remove the pan from the heat and stir in the butter to prevent the pecans from sticking together.
Preheat your barbecue to high.
Cut the peaches in half and remove the pit.
Then, cut each peach half into three wedges.
Place the peaches in a medium-sized bowl and toss with the oil.
Grill the peaches for 2-3 minutes per side.
Remove them from the grill using an offset spatula – this works better than a regular spatula and helps prevent the grill marks from being left on the grill.
Place the arugula in a large bowl with goat cheese, curry pecans, blueberries, and grilled peaches.
Toss with the dressing and serve immediately.
Notes: A grill mat works really great for this recipe. If you don't have one, make sure to oil the grill well so you don't risk the peaches sticking.
DEBBIE'S GOLF COURSE SPOTLIGHT
At the state's top-rated public course, you can soak up the sun as you take in whichever landscape you prefer best since you are surrounded by both the mountain view and city view! What could be more perfect? Plus, their signature hole has a gorgeous view of the lake that you have to add to your bucket list to experience. Notable designer Robert Trent Jones Sr. created a stunning layout that offers a challenge and exciting views for players of all levels at every hole.
Helpful Tip: Check ahead of time for events in the city that may add interest to your trip and don't forget to bring your hiking boots! This is one golf course that will definitely bring out the adventurer in you.

YOU'RE INVITED!
Until someone showed me the missing ingredients I needed to achieve my goals that highly successful people have been using for decades, I too was waiting for something to shift in my life to finally unlock my potential. Now, it is my joy and privilege to offer those tools and that mindset coupled with unparalleled support in my upcoming courses to you. All it takes to realize your dreams is to start with one easy sign-up for the courses and events that best define you in 2022.
✅ Order Your Copy
This summer read will help you find or renew the joy in your golf game starting now!

✅ Start Now!
This free course is open to all! Sign up and start making easy positive changes today!

✅ The 1st Wednesday of Each Month at 8:00 PM ET!
Tune into my live interviews on my Golf Positive Facebook page featuring women making a serious impact on the golfing community!

✅ SOLD OUT!
Visit our Solheim Cup page to join our waitlist.

Click here to view all of our upcoming courses and events to see which offering is right for you!
Learn NLP techniques that elite athletes and successful business professionals from all over the world use!
We will fight through excuses, treat pain points, find solutions, and get results together!
Sign up NOW!
-Personal July Challenge –
Let's kick your golf mindset fitness up a notch or 10! Try following at least 5 tips from either my "Golf Positive! Live Positive!" book or my free 5-day challenge and be sure to record how your game is changing as you practice these tips throughout the summer.
Golf Positive! and Live Positive!
Debbie
ve