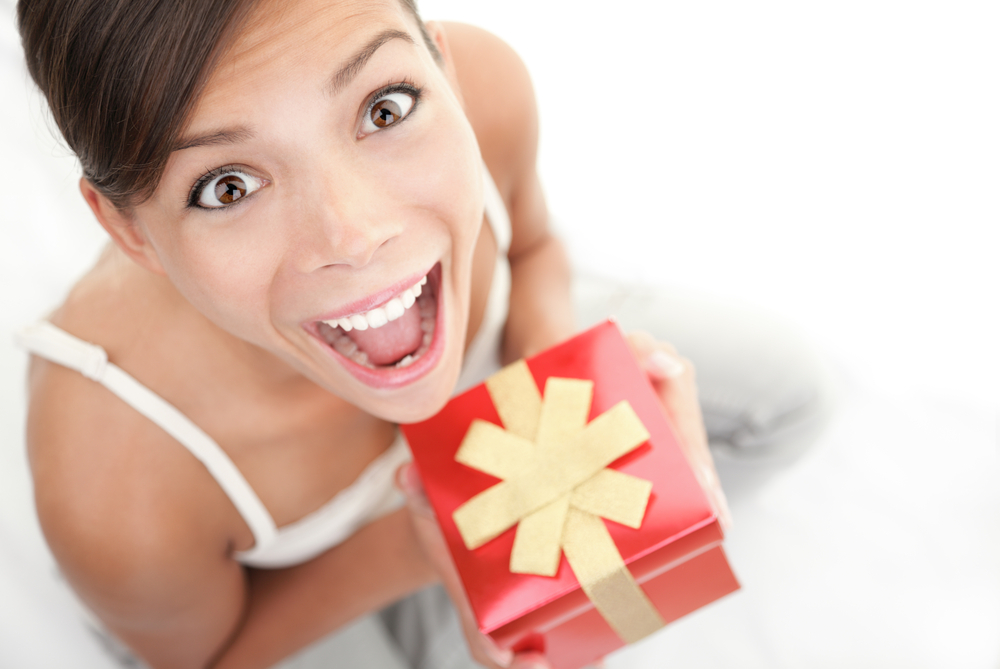 Who couldn't use a little inspiration this holiday season? Dust-collecting trinkets are enjoyed for a few moments only to sit on a shelf afterward, or worse, in a storage closet! Instead, try this exciting present that will add value to your loved one's life year-after-year!
The Perfect Gift
When you think about the perfect gift, what images come to mind? Is it something you can purchase that will bring a smile to your loved one? Maybe it's a handmade gift that is specially crafted just for the gift recipient or a unique find for that person who has everything.
One solution that measures up to all these perceptions and more of the ideal present is the gift of inspiration! Why? Everyone smiles and gets excited when feeling inspired to do more in life! There is no dusty shelf that can contain it. You create it with some help from a team of master craftsmen. Plus, it only fits your intended gift recipient by design.
What Can Inspiration Do?
Have you felt stuck in the same routine day in and day out? Are your lifestyle, career, or relationship goals always just out of reach? This is where strategically directed inspiration is most powerful. Imagine not only achieving short term small goals but breaking through the barriers that once held you back from crushing your ultimate goals in life! Glass ceilings, lack of willpower, defeated past, negative self-image, or other obstacles that once stood in your way have been moved. You are now free to choose your path and excel in all that you do! That is the gift of inspiration. Are you ready to put it to the test?
Where Do I Find Such a Gift?
We have excellent news for those who are ready to watch their loved ones finally attain their dreams that seemed so far away for so long! My Live Positive! and Golf Positive! Courses are based on NLP Coaching building blocks that elite athletes and many who are astoundingly successful in business around the globe have been using for decades. This approach is going to be fun, fast, and, yes, inspiring to all participants!
Does it Take a Long Time to See Results?
No! That's the best part! My team of experienced NLP Coaches have a proven history of working with individuals who begin to see an immediate change in their lives after applying our techniques. This is because participants go deeper and devise a series of real-world strategies that are effective at overcoming challenges. Once these skills are mastered, the only question left is what new accomplishments will our participants tackle next?
How to Give Inspiration to Others
Do you know someone who would love to overcome the challenges in his or her life? Is there a loved one who is unable to move forward towards something better in relationships or a career? If the answer is yes, forego the typical dust collector treasures and give the gift of strategic inspiration this year instead! Simply go to my website and fill out the connect form to tell us a little about your loved one. From there, we will help you choose the best course to set him or her on the right track to live life to the fullest!
Creative Ways to Present Your Gift
Once you have the course offering selected, we know you will be bursting with anticipation to see all the changes that will be taking place in your loved one's life! But, first, you have to give him or her this amazing opportunity. So, how does one go about presenting something that cannot be bound by a box to wrap or stuffed into a card?
The XL Box – One creative way to show how large this gift truly is would be to build a massive wrapped box out of properly supported plywood, cardboard, or whatever you can find and safely put together. Make it as large as possible and write the name of the course on an equally oversized gift tag with the following text: "A gift that offers a chance to realize your dreams had to come with a giant bow!"
Before & After Photos – Another idea is to buy a dual-frame. Place a current picture of the individual on one side with the word "Before" above it. In the other frame, write the name of the course you are giving him or her and say, "This side is to be filled with an image of you after blowing past those challenges that have held you back from achieving success until now. It's going to be a stunning sight!"
However you decide to present your inspirational gift of unlimited possibilities, one thing is certain. You will be able to experience that warm glow inside knowing you gave something that offers the skills to make permanent improvements and feel a deeper satisfaction and joy throughout your loved one's lifetime. Contact us to sign up for your gift of inspiration TODAY!