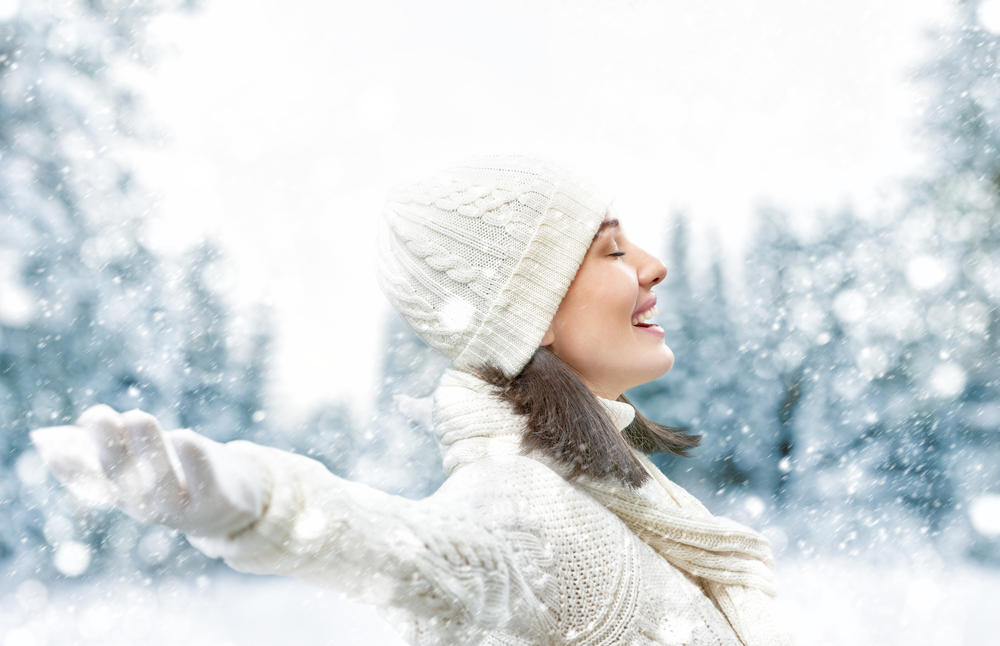 Golf-Positive-Newsletter-January-2022-Edition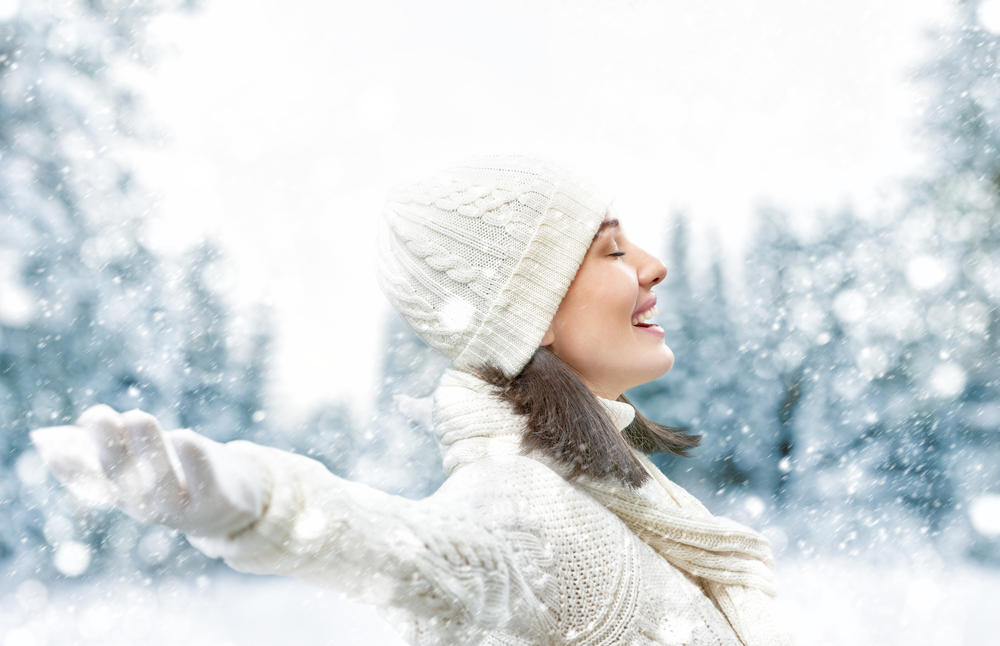 Happy New Year to all! The beautiful falling snows in the North and invigorating crisp air in the mornings in the Southern states are setting the stage for a fresh start that will include one amazing journey. Anything is possible, and my team and I are going to help you find the easiest path to your reach golf, career, and life goals while having fun along the way. If you have been watching my live videos on the Golf Positive Facebook page, you know we have BIG changes in 2022 like my weekly golf tips that I cannot wait to share with you!
For those who are ready to eliminate self-doubt, boost your confidence, lower your score, and find joy on the golf course and throughout your life, sign up for our latest "Keys to a Champion Mindset 2.0". This course is replacing our "Keys to a Champion Mindset", and it's going to take everything you love about that course to a whole new level of awesome! This five-day course starts February 5th, and it's the perfect way to kick off your crushing your new year's resolutions. Even if you have taken the previous "Keys to a Champion Mindset" course, this new revision is going to blow your mind!
Want to know more about what we have planned? Check out our upcoming events below and be sure to catch all of the latest posts on Facebook, Instagram, and LinkedIn for more happenings, unique golf tips from your's truly, and special offers you won't want to miss.
NEW for 2022! Upcoming Courses & Events
Sign up Today and Save the Date!
(February 5th-9th)
Watch My Show "Golf Positive: Game-Changing Mindset" for Free!
(Every Thursday at 7:30 PM EST)
Watch My New Live Interview Series! It's Free!
(The 1st Wednesday of Each Month at 8:00 PM EST)
Registration is Open!
(We are almost full. Hurry to get your deposit and payment in today!)
In This Issue
Tee Up for Success
Mindset
Article of the Month
Fitness
Nutrition
Recipe of the Month
NEW! – Debbie's Golf Course Spotlight
You're Invited!
Tee Up for Success!

Sign up Today and Save the Date!
(February 5th-9th)
If you need a jump start to your new year's goals on or off the golf course, the "Keys to a Champion Mindset 2.0" is for you! We are going to break through mindset obstacles that have been holding you back while discovering the difference between knowing golf is a mentally challenging game and achieving the ultimate golf mindset. This course will have you looking forward to your next round where you can show off those new mindset skills! Sign up today.
Catch My Show for Free on BirdieSpot!
(Every Thursday at 7:30 PM EST)
Get pro tips, strategies, and more that will enable you to begin lowering your score before you pick up that golf club! It's like getting a lesson with yours truly for free.
Best of all, the BirdieSpot membership is FREE! That's unlimited access to shows, videos, and Q&A sessions featuring some of the most notable and award-winning golf instructors in the U.S.A. like me at no cost to you. Is it any wonder this new virtual golfing community is quickly becoming the talk of the PGA and LPGA?
Watch My New Live Interview Series! It's Free!
(The 1st Wednesday of Each Month at 8:00 PM EST)
In case you missed it last Wednesday, I've just launched my new live interview series with women who are shaking up the golf world with unbelievable professional achievements, groundbreaking concepts, and expansive community outreach efforts. These women are leaving a legacy and you can get the answers to everyone's top questions by watching "Golf's Monthly Masterpiece" with Debbie O'Connell on the first Wednesday of each month at 8:00 PM EST.
Sign up for the final spots in our Golf Positive 2023 Solheim Cup Extravaganza!
Join me, Debbie O'Connell, as we cheer on the USA team and fight for the Solheim Cup in Spain starting September 18, 2023! Don't miss this amazing experience filled with golf, breathtaking scenery, exciting adventures, inspiring connections, and, of course, amazing memories that will last a lifetime.
But, be warned – this event sells out and there are only a few remaining spots open. Also, as prices are subject to increase. Be sure to place your deposits and payments in today!
Psst…for those who are concerned about making plans this far in advance, we suggest three travel insurance options on our website for peace of mind. So, what are you waiting for? Secure your spot before this experience is sold out and you miss out on all the fun!
MINDSET

A New YOU in the New Year Starts With a New Mindset!
What Do You Wish was Different?
When you imagine your best self living your dream life, how does it compare to your current lifestyle and activities? Are you making the most of your time or do you like the balance you already have? Do you wish your diet was a bit altered or is it time for a complete overhaul? Is your physical health affecting your performance in your favorite activities like golf? Does your time on the golf course interfere with your work, workout, and family balance?
Skip the Negative Vibes – Keep the Comfort
Now that you know what you want to change, it's time to make an easy plan to reach your goals that you'll actually want to stick with. It may seem as if the only way to achieve this is to jump into a fresh routine with both feet. However, before you can move forward, you first need to learn what you love about where you are. Ask yourself what is keeping you in your established ways and why is the thought of making changes giving you anxiety or causing you to hesitate? In other words, you need to learn what gives you comfort and a sense of satisfaction.
Taking Small Steps Towards Big Progress
So, you know the story of the tortoise and hare, right? Both are going to reach their destination eventually. The hare believes he will get there so fast he can take a long break along the way. Meanwhile, the slow and steady tortoise not only reaches his goal of crossing the finish line but also beats the hare and wins the race! In other words, starting off strong does not guarantee a strong finish. Instead, try breaking down your goals into smaller changes you can stick with. For example, replace one meal out of your day with a healthy smoothie or meal. It's just one meal, which makes it much easier to keep in your routine. Also, try adding 20 minutes of physical exercise during a quick stretch or walk/run break or 20 minutes of mindset exercises you learn from my courses, golf tips on my Facebook page, and my new live shows on Facebook or BirdieSpot. For career goals, add a webinar per day to learn new skills or request shadowing someone who does what you aspire to do. Remember, small changes can have the same huge impact as rushing towards your goals. The only difference is you will likely enjoy the journey more and you might find sticking with that journey rewarding enough to continue straight through the finish line and onwards towards the next goal!
Looking for the best live golf instruction from LPGA professionals and award-winning coaches like me, Debbie O'Connell? I'm proud to announce that I will be joining hundreds of professional golf instructors and LPGA athletes on BirdieSpot, a new and exciting virtual golfing community that puts top golf instruction at your fingertips.
What is BirdieSpot?
Imagine a place where world-class golf instruction is available to all golfers without having to leave home. Once you create your BirdieSpot account, you'll receive unlimited access to this exciting new resource. Members enjoy learning top techniques, signing up to take virtual interactive classes with the instructors of their choosing, and receiving helpful tips from the LPGA pros.
FITNESS
Posted on  Golf Care
Who wouldn't like a bit of extra distance off the tee? How about a more powerful swing? No matter what level you play at, you can always improve your physical performance – and not just by crunching loads of weights in the gym.
Golf Care speaks to golf strength and conditioning coach Jamie Greaves, who offers his top 5 exercises guaranteed to improve your golf game. It turns out you needn't leave the comfort of your own home. So, stick the television on – Sunday evening works when the golf is on – and get to work…
1. Bear sit rotation
When it comes to simple mobility exercises, this is one of Greaves' favorites. Golf is a rotational sport, but many golfers lack rotation through the hips and thoracic spine. This exercise will help you overcome this and get those hips moving.
Start by sitting in the 'bear sit position', with your knees bent, heels pressed into the ground. Ensure your torso is upright.
What you're trying to do is gently rotate the hips internally so that the knees come together, and then externally so that the knees split apart.
"You should perform this nice and slowly," adds Greaves. "Be sure that you are feeling the movement in the hips and not in the knees. "Although the knees move, the motion is created from the hips. If you're feeling it more in the knees, it won't be helping." Greaves recommends performing around 10 repetitions and holding for a second or two at the "end ranges".
Why is such an exercise important? "Internal rotation of the hips is crucial in golf, yet when I assess golfers it's one of the things they struggle with the most," explains Greaves. "Mainly our lifestyle contributes to that. We're designed to move. The hip joint is an amazing joint, but we tend not to move it."
Put your backside up against the back of the sofa and give it a go.
2. Half kneeling rotation with side bend
This is another super exercise to help improve your mobility which works the thoracic spine.
To perform this exercise, start in a half-kneeling position (see the video below for reference), with your fingertips behind your head.
Next, rotate as far as you can to the direction of the front knee. From there, side bend to each side, staying in your rotated position.
After the side bends, you should take a deep breath out and rotate ever further – and repeat the process three times.
Many golfers, especially seniors, tend to hunch over the ball, which "kills their rotation" – so Greaves is a big fan of this exercise. "As well as encouraging rotation and side bend, it also encourages extension, or what I call staying tall through the torso."
Make sure the lower body stays as stable as possible throughout the entire motion, and repeat the process on the other side.
3. Goblet squat
Lower body strength has a huge correlation to clubhead speed. The stronger someone is through the legs, the faster they're able to swing a club.
Start by standing, holding a weight in the goblet position (see the video below for reference), and screw your feet into the ground.
Next, lower down through your maximum range of motion, making sure you stay tall through the torso, and drive up with intent.
Be careful not to round excessively through the torso as you move, and make sure you feel your heels flat to the floor.
As you move, the knees should track out slightly to create space for the hips.
If you're apprehensive about starting with a weight, don't worry. "Start by holding onto something; then squat with just your own weight, and finally progress to hold a weight in front of you," says Greaves.
"This is a super strength move to work on, regardless of whether you play golf."
4. Elevated push-up
Now it's time for some press-ups to work the upper body. But fear not, you can work your way up in terms of difficultly.
Use something to elevate the hands, such as a bench (see the video below for reference).
Imagine screwing the hands into the bench, to stabilize the shoulders and let the elbows track nicely.
You want to lower down and press up in a controlled manner, through a full range of motion.
It's also important for the elbows to track at around 45 degrees, and that you don't round or extend excessively as you move.
"You could start on the stairs, maybe three steps up," says Greaves. "As you get better, put your hands on the second step and then onto the ground.
"This is an important one to have, especially for senior golfers who tend to lose upper body strength."
5. Squat jumps
Squat jumps may strike fear into some people, but, as Greaves is keen to stress, you need only do as many as five to start off with. "It's a speed power-based exercise and you should be trying to jump as high as you can," he explains. "As we get older, we lose muscle mass and strength, plus we lose the ability to generate force quickly." This exercise, Greaves says, is "going to get things moving a little faster".
Start in a standing posture, then drop into a quarter squat position and explode up.
Focus on landing softly in that same quarter squat position, and ensure that you don't land with the legs straight or in a deep squat position.
"Depending on your age, you can make it easier, so you don't even have to leave the floor," adds Greaves. "You can go up and down fast, but not leave the floor, or you can even do it holding onto something, so you feel safe – which is very important. "Just having that intent on moving that little bit faster is going to make a difference with your golf."
Nutrition
Posted on Golf Week by Amy Neighbors
A diet that is balanced and consists of all the major nutrients–carbohydrates, proteins, and fats–is recommended for golfers. Although golf is not necessarily seen as a high-impact workout, it still takes a toll on the body and therefore requires proper nutrition and hydration.
Carbohydrates
Approximately 50 percent of a golfer's diet should come from whole-grain carbohydrates. This includes whole-grain fiber-rich carbohydrates, such as oatmeal, brown rice, sweet potatoes, fruits and vegetables. Carbohydrates are the body's preferred source of energy and without enough of the right carbohydrates, the body will be tired and unable to perform. Each gram of carbohydrate provides the body with 4 calories.
If a person eats an apple that contains 20 g of carbohydrates, they would be taking in 80 calories. Each person has a different daily caloric need based on gender, activity level, and metabolic rate. The Food and Drug Administration recommends between 1,600 and 2,800 depending on those factors. For example, if a golfer needs 2200 calories per day, 1100 of those calories should come from healthy whole-grain carbohydrates.
Proteins
Protein is found in meats, dairy, and vegetable sources. Like carbohydrates, proteins provide the body with 4 calories per gram. This nutrient macronutrient rebuilds muscle tissue and regulates chemical processes and should total 20 percent to 30 percent of a golfer's diet. During workouts that include golf, the body's muscle tissue breaks down in a process called catabolism. It is then built back up during anabolism. This process could not take place without proper amino acids that come from eating foods high in protein.
Animal proteins from fish and poultry are the leanest, therefore their fat and calorie amounts are lower. Red meats tend to be high in fat and calories so sticking to leaner cuts and smaller portions are the best choices.
Dairy including milk, cheese, and yogurt have decent amounts of protein in them as well.
Vegetables also provide good sources of protein. Beans, nuts, and whole grains are all great options and easily accessible.
Fats
Like carbohydrates, fat is also an energy source for muscle. However, fat has 5 more calories per gram than carbohydrates and protein, topping out at 9 calories per gram. The recommended amount of fat is approximately 20 percent of the golfer's daily calories.
Almost every food has small amounts of fat.
The goal is to take in foods that contain unsaturated fats, mono and poly, often referred to as healthy fats. Avocados, olive and peanut oil, nuts, and cold-water fish are all good sources of healthy fats and should be included in a golfer's daily diet.
Water
Water, the nutrient the body cannot live without, is probably the most undervalued part of a golfer's diet. It is vital to remember water intake and hydration are a crucial part of golfing.
The body needs to stay hydrated, especially during the warmer golf months, as golfers lose water from the water through sweat, breathing, and excretion via the kidneys and intestines.
Athletes, including golfers, lose more water through sweat and breathing because when they exercise the heart rate and body temperature increase.
The water that is lost must be replenished as a slight drop in hydration can cause fatigue and even confusion. Dangerous levels of water in the body can cause dehydration, which can be fatal.
Meals
To be certain a golfer is getting the right amount of each nutrient in their body, careful attention should be given to eating balanced meals. A balanced meal will include foods that have all of the three large nutrients as well as a glass of water.
An example breakfast would be whole grain oats, with a few walnuts, blueberries, and a glass of water. Lunch may be turkey on whole wheat bread with a mixed green salad, and an apple.
Dinner could include grilled chicken, a baked sweet potato, and steamed broccoli. It is important to snack between meals throughout the day as well. Fruit, string cheese, yogurt, and vegetable sticks
Recipe of the Month
Posted on Feasting at Home by Sylvia Fountaine
(Gluten-Free, Low-Carb, Vegan)
Cozy up with a comforting bowl of Butternut Risotto with Leeks and Spinach made with very little fuss, in your Instant Pot pressure cooker. Vegan-adaptable and Gluten-free. Stovetop version in the notes below!
Prep Time: 15 minutes
Cook Time: 15 minutes
Total Time: 30 minutes
Course: Lunch/Dinner
Servings: 5 cups
INGREDIENTS
2 tablespoons olive oil (or butter)
2 cups sliced leeks (one extra large leek)
4 garlic cloves, rough chopped
8 sage leaves, chopped
1 cup Arborio rice or short-grain Spanish rice (Bomba)
2 heaping cups butternut squash, cubed (please see notes if making on the stovetop!)
1/4 cup white wine (or skip it)
2 cups veggie stock or chicken stock or broth (or water and one teaspoon or cube veggie bouillon)
1/2 teaspoon salt
1/8 teaspoon white pepper (or sub black pepper to taste)
1/2 teaspoon nutmeg the nutmeg makes this- don't leave it out!
2–3 handfuls of baby spinach or chopped kale
maple glazed pecans (optional)
OPTIONAL: 1/4 – 1/2 cup parmesan, pecorino, manchego, goat cheese, vegan cheese, or cashew cheese – or leave the cheese out and use LEEK OIL for garnish.
– Or – stir in 1-2 tablespoons of butter or ghee, or a drizzle of olive oil.
INSTRUCTIONS
Slice and rinse leeks, separating rings (rinsing will help them to soften faster).
Set Instant Pot to the "Saute" function.
Heat oil in the instant pot, add the rinsed leeks, and stir for 2 minutes. Add garlic, sage, and rice, stir for 2 minutes.
Add butternut squash, and keep stirring for a couple of minutes, until there is a bit of browning on the bottom of the instant pot.
Add the wine and scrape up the browned bits- a wooden spoon is good for this. Let all the wine cook off, about 2-3 minutes. Add the stock or broth. Scrape up more browned bits.
Add the salt, pepper, and nutmeg, and give a good stir.
Seal the instant pot and pressure cook on HIGH for 6 minutes. Naturally, release for 5 minutes, then manually release.
While the Instant pot is going you could make the leek oil and/or the maple glazed pecans.
Stir the risotto, adding the spinach and cheese or butter if you like, or leave them out. As the butternut breaks down a bit, it will add a nice natural creaminess to the risotto.
Garnish with optional leek oil or maple glazed pecans.
Notes
ELEVATE FLAVORS: To elevate this, make the leek oil and maple glazed pecans, and perhaps top it with some additional roasted or pan-seared butternut that has been nicely caramelized.
INSTANT POT: The butternut in the instant pot will break down and almost becomes the sauce here.
STOVETOP INSTRUCTIONS: ( you will need 4-5 cups warm stock)
ROAST BUTTERNUT: Toss the cubed butternut squash with olive oil, salt, and pepper and ROAST in a 400 F oven on a parchment-lined sheet pan until caramelized and tender 25-30 minutes. At the same time make risotto.
RISOTTO: In a large heavy-bottomed pot or dutch oven, heat the olive oil over medium heat and add the washed leeks. Saute until fragrant and tender, covering with the lid for a few minutes to let them steam a bit.

Add garlic and sage, saute 2 more minutes until fragrant.
Add the rice and saute for 1 minute, stirring.
Add a splash of white wine, and cook this off. Add the salt, pepper, and nutmeg.
Add 1-2 cups warm stock (enough to cover the rice), stir, and bring to a gentle simmer.
Simmer until most of the liquid is absorbed. Continue adding broth 1 cup at a time, letting the rice absorb it slowly, stirring often over med-low heat, until the rice is plumped, slightly al dente, yet creamy, about 20-25 minutes.
If adding kale, add it with the last cup of broth.
If adding spinach, you can stir it in at the end.
Keep the risotto thick and hearty or add more stock to loosen it up a bit.
Stir in the roasted butternut and spinach and optional cheese or butter.
Taste, season and adjust salt and pepper.
If bland, it probably needs more salt.
Garnish with the leek oil and maple glazed pecans.
Debbie's Golf Course Spotlight


Can you imagine a better escape from cold wintery months than a trip to play this fabulous course Atlantis on Paradise Island? This is one of my absolute favorite courses to play! It is so beautiful and has the most breathtaking views. The staff in the pro shop, as well as the clubhouse, are always warm and welcoming. You're always hearing the soothing sounds of the ocean as you play.
Helpful Hints: My tip to you is to be prepared to want to delve into the water as you play this course. It's that gorgeous and inviting!

YOU'RE INVITED!
Until someone showed me the missing ingredients I needed to achieve my goals that highly successful people have been using for decades, I too was waiting for something to shift in my life to finally unlock my potential. Now, it is my joy and privilege to offer those tools and that mindset coupled with unparalleled support in my upcoming courses to you. All it takes to realize your dreams is to start with one easy sign-up for the course on my website that best defines you in 2022.
✅ Register Today for February 5th – February 9th!
This brand new course is like our previous "Keys to a Champion Mindset" on a whole new level!

✅ Each Thursday at 7:30 PM EST!
Watch my show on BirdieSpot for unique tips and strategies. It's like getting a free lesson every week!

✅ The 1st Wednesday of Each Month at 8:00 PM EST!
Tune into my live interviews on my Golf Positive Facebook page featuring women making a serious impact on the golfing community!

✅ Save the Date & Register Now!
This event will sell out. Slots are filling fast!

Click here to view all of our upcoming courses and events to see which offering is right for you!
Learn NLP techniques that elite athletes and successful business professionals from all over the world use!
We will fight through excuses, treat pain points, find solutions, and get results together!
Sign up NOW!
-Personal January Challenge –
This month, you have a fresh start to make a new YOU in 2022! What a perfect time to sign up for at least one thing you have never tried before that you have always wanted to do or try something like my "Keys to a Champion Mindset 2.0" that has been reimagined to make a greater and more immediate impact on your golf game. 
Golf Positive! and Live Positive!
Debbie