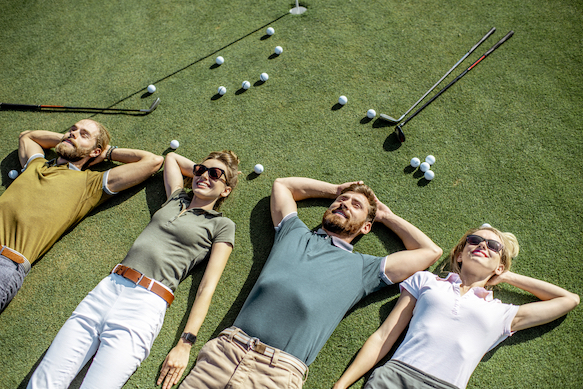 Is Golf a Stressor or a Stress Reliever?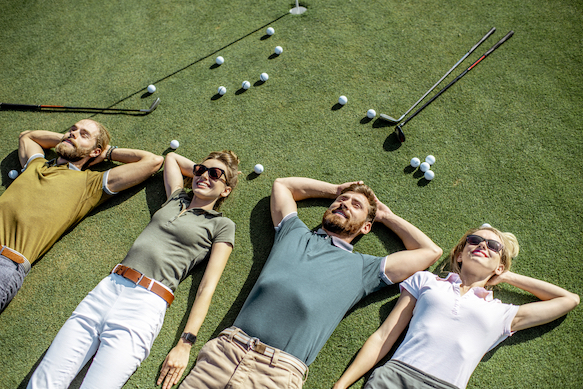 Have you ever felt anxiety or stress about not playing a solid round of golf or embarrassed about not being able to keep up with friends in a group? Maybe you just have a bad hole and it stays with you throughout the rest of your game. In the end, you go home feeling deflated and possibly defeated. But, what if you had a way to turn those stressful moments back into the stress reliever you look forward to enjoying when you step outdoors and onto the freshly cut and well-maintained greens? Lower your blood pressure and get more zen out of your golf game with these stress-relieving techniques.
Start with a Healthy Breakfast
If you're a runner or an athlete, you already know heavy carbs, dairy, or loads of calories at breakfast can make you feel sluggish and run down before your begin your day. That means your golf game is already at a disadvantage. But, the good news is the reverse is true as well. With a healthy breakfast, you can provide your body with the fuel it needs to push forward to the next level. It's an easy way to lower your score without any added effort or practice needed simply by being ready to tackle any challenge with a fresh clear mind and clean gut. Plus, no need to worry about an upset stomach to boot because the fear that you may have eaten something upsetting can also detract from your focus on your game.
Use Basic Stretches and Warm-Up Routines to Prepare Your Body
Are your stretches and warm-up routines specially designed to prepare your body and mind for your game? If not, it's time to get into the full swing of your pre-game routine. I recommend a quick workout from CardioGolf to my elite athlete clients as well as the golf novice to start the day and finish strong. With your body properly prepared, you can lengthen and build your muscles to hit more powerfully and reliably without the aches, stiffness, and pain that typically stresses your body and holds you back.
Train Your Thoughts with Positive Phrasing
Now that your body is warmed up and ready to get started, you'll need one more thing to make your golf game a stress-relieving outlet. You'll need a positive mindset. Champions across all athletic industries and CEOs of global corporations agree that a positive mindset is key to achieving your goals and finding joy in the process. If you are always focused on how your friend is playing or whether you belong in the group you have joined when your handicap is not as low as the other group members, you will be worried and your game will be off. But, if you train your thoughts to rephrase each challenge with positive phrasing and shift your focus onto what is possible as opposed to what you have not yet accomplished, such small mental changes can have an enormous impact on your game!
Get More Joy With Each Game
All of the above tips are shared in more detail with easy-to-follow steps in my comprehensive golf mindset solutions that can take any player to new levels in their game and have an abundance of fun along the way. But, the best part is my courses are fast-acting meaning you can begin to apply what you've learned the same week! Sign up for my next course today on my Golf Positive! website and start living your stress-free life on the golf course now like others are doing across the country and loving it!