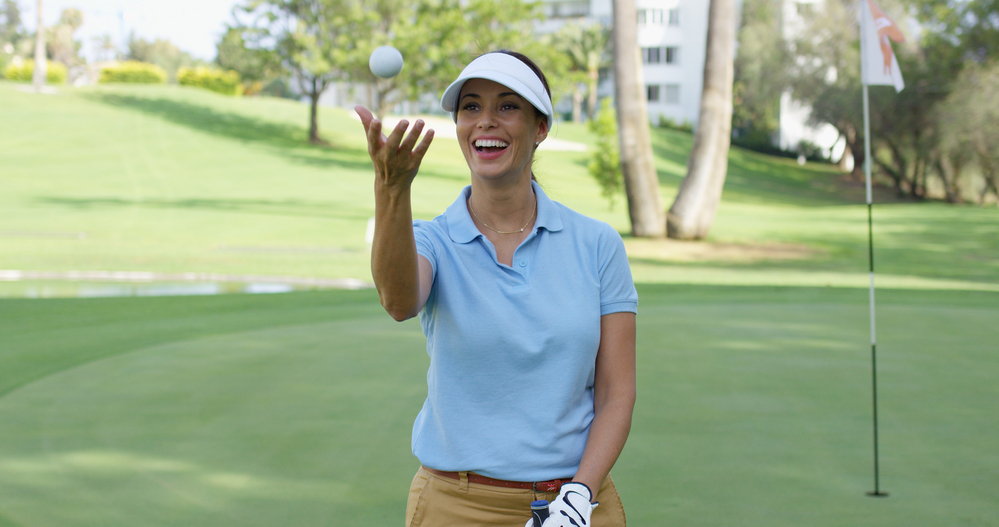 Change Your Golf Game Forever in Just 5 Days!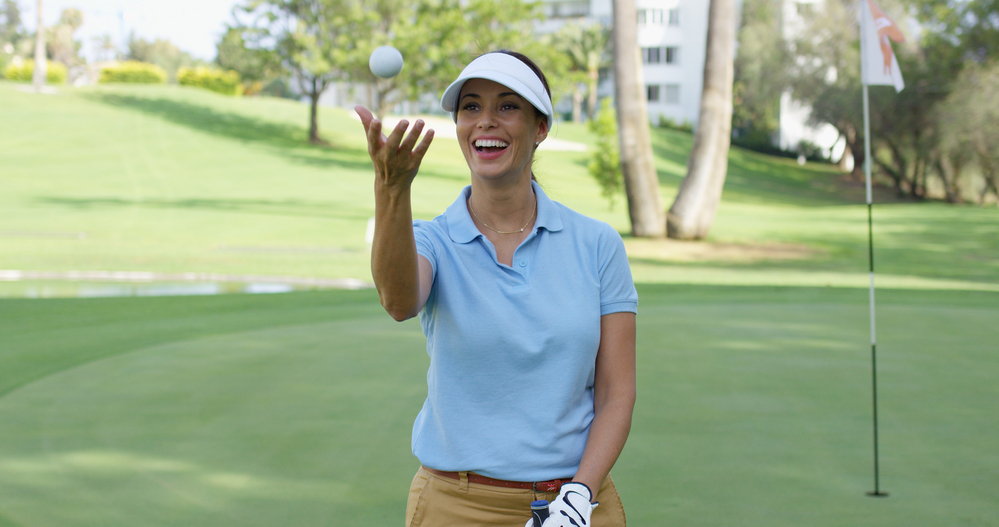 Are you ready to improve your consistency on the golf course, get more power, and experience joy every time you play a round? I'm Debbie O'Connell, an award-winning LPGA Teaching professional who was named among the 50 Best Women Teachers in America by Golf Digest and the LPGA. If you want to take your golf skills to a new level this year, I'll show you the method you need to change your game forever!
Why Does My Method Work?
You may be thinking you've tried everything so far and nothing has made a dent in your goals. That victory you seek may seem unattainable at this point or perhaps you are so close you can taste it and you know with just a little help you'll get there! As a certified master of Neuro-Linguistic Programming (NLP), Practitioner and Coach, Time Line Therapy®, Hypnotherapist, Reiki II, DISC Personality Assessment, and a trained International Coaching Federation (ICF) coach, I can tell you my teachings and coaching methods will be unlike anything you've tried before.
Think about it. How many NLP coaches are also professional golfers who know what you are going through and what's holding you back from first-hand experience? I'll combine my studies with my experience as a golf professional to take your skills to new heights and lower scores. Simply put, if you are looking for the missing key ingredients to making the most of your (competitive – remove) golf game with each swing, this is how you find them.
How Long Does it Take to See a Change?
I love this question. With many coaching techniques, it can take months or even years to see a positive change. My methods take just five days to notice a difference!
How does improving your golf game in a mere five days sound to you? Imagine being able to capture the pure joy of playing and feeling confident, calm, and focused every time you play. Get a taste of what it feels like to consistently win with less than one week of lessons and coaching from my live webinar series – "The (remove) Keys to a Champion Mindset".
What can Players Expect From This Course?
This is no ordinary golf lesson. Players who are ready to start enjoying the game again can expect my courses to be fun, uplifting, interactive, and empowering! Each day, you'll learn more about how to free yourself from the old habits, self-doubt, hesitation, and other negative patterns that have been holding you back. If you want to lower your score, play consistently and/or recapture the joy of the game, you will have to start with how you think and feel about yourself and your skills, goals, and strategy.
But, who says that discovery and change have to be boring and awkward? Change should be rewarding, energizing, and exciting! In my "The (remove) Keys to a Champion Mindset" course, I'll challenge you to step out of your comfort zone to reach for more out of life and start accomplishing the goals you set along the way with easy steps that you'll be able to remember as you practice. You'll look forward to advancing to the next lesson and before you know it, the five days will be over and you will be ready to tackle that next stage in your golf game with gusto!
Who Should Take This Course?
Are you a (competitive -remove) golfer? Whether you are a professional golfer, an amateur golfer, or part of a college team, my course will give you that extra tweak you need to feel confident when you approach the ball every time. Remember that feeling you had when you sunk your best putt, hit the ball the farthest distance off the tee, or watched your new personal best elevate you to a new handicap? That's the feeling you'll keep with you as you practice what you'll learn in my "The (remove) Keys to a Champion Mindset" course.
How Much Does it Cost to Unlock My Potential?
This course is going to teach all golfers how to find the joy in the game while discovering proven tactics to overcome challenges both on and off the golf course that may have been holding players back from reaching their full potential for years! Champions pay thousands of dollars each year trying to learn a fraction of what this course offers. But, I want to share these techniques with all golf athletes who are ready to take the next step in their performance. That's why I'm offering my five-day live webinar series, "The (remove) Keys to a Champion Mindset", for a discounted price of only $97 (reg price $997) with a 30-day money-back guarantee!
So, no more excuses for not reaching for your dreams now. With my course, you'll gain the knowledge you need to become a next-level player for less than it costs for a one-hour golf lesson and far less than playing a single round of golf at most private courses. Sign up for "The Keys to a Champion Mindset" now!
Where can I Sign Up?
My website makes registration for "The (remove) Keys to a Champion Mindset" (in addition to all of my impactful course and event offerings – remove) as easy as clicking on the link and completing the registration form. Give me five days, and I'll show you how to change your golf game forever! Accept this challenge to improve your game and crush your goals. Sign up for "The (remove) Keys to a Champion Mindset" on my website today!