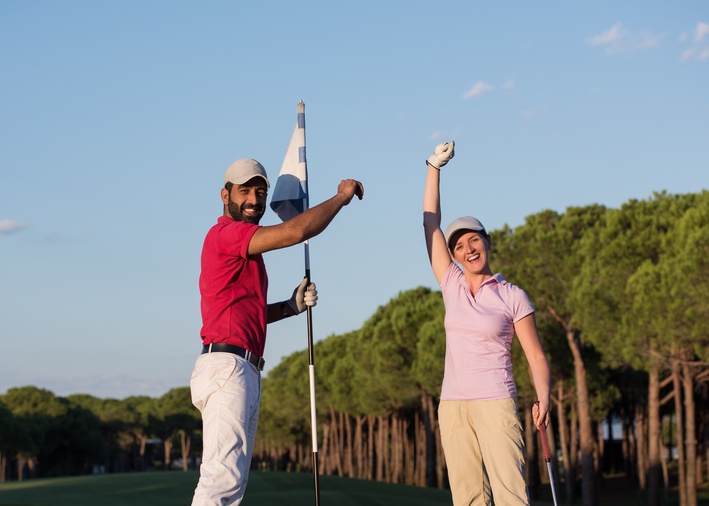 Get More Out of Golf and Life with CORE Triumph!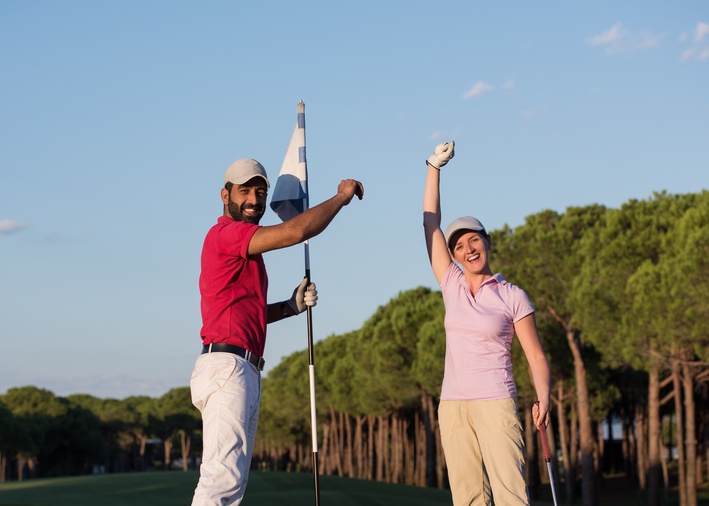 Do you want to play a more consistent round of golf, feel more confident both one and off the course, or experience more joy in your life? My CORE Triumph! formula is at the center of everything I do, and it has led me to being named the
"LPGA NE Section Teacher of the Year" as well as a "Top 50 Best Teacher" by both the LPGA and Golf Digest. Get a sneak peek right here at the approach that is having an immediate impact on people's lives and it can work for you too!
What is the CORE Triumph! Method?
At the heart of what I use to create my strategy to make any dream I have come true is my groundbreaking CORE Triumph! formula. This unique approach is the primary reason elite athletes and business executives from all over the nation seek out my help in taking their goals to the next level. But, my favorite part is it works for everyone! You don't have to be in the best shape of your life or crushing it in the board room to apply the main principles and change your life.
How Does it Work?
To answer these questions, we will need to delve a little into what makes my CORE Triumph! such a success. Spoiler alert, the acronym "CORE" is going to become your new best friend. This is where the plan to make change happen is both formed and executed.
The "C" in CORE
Not surprisingly, the "C" stands for "Coach". You will receive coaching strategies from my team and me, Debbie O'Connell, in each of my courses and events that will work incredibly fast. However, in order to apply what you have learned and change your performance, you will also need to be coachable. This means preparing your mindset to receive new and exciting ideas while being open and committed to changing up potentially everything you think you know about your goals and your mindset.
The "O" in CORE
In order to devise a strategy to accomplish your goals, you first need to know what they are. Therefore, the "O" stands for "Outcome". My team and I will give you the tools to help you discover what you want to achieve both within your lifetime and today, as in right now, in manageable terms that are motivating and tangible.
The "R" in CORE
I cannot tell you how much I look forward to this point in my formula where people experience this amazing "Aha" moment. This is the "R" or "Reasons" stage. At this point, we go deeper using a combination of neuro-linguistic programming (NLP) and other techniques to uncover the real reasons you are being held back from making your dreams a reality.
The "E" in CORE
The "E" stands for "Execution". Here, you learn the possibilities are, in fact, endless. You already have a map, and we will show you how to move obstacles out of your way to use it. This is where you get motivated to act on what you've learned, how to tell when you are moving away from what you want, and how to shift your focus back to what you want.
The "Tri" in "Triumph"
Now, it's time to jump right into your plan and experience real change in your life. This is the point where things are happening as a direct result of your new mindset, new goals, and new actions. A feeling of empowerment to reshape your path in golf and in life has taken effect. You know what you want, you have the tools to achieve it, and this is the exhilarating moment where you get to see the impact of everything come together as you take action.
Why is There an "!" at the end of "Triumph!"?
I added the "!" as a reminder to take time to celebrate throughout your life's journey. Whether it's a lower score on a round of golf than you have had before, more consistency in your golf game, less debt than you had the week before, or a desirable outcome from something you tried at work, it is critical to stop and appreciate the fruits of your efforts. Life is too short to only focus on what you want to achieve. You also need to embrace what's happening now that is positive and enjoy it!
Where can I Learn More About the CORE Triumph Method?
If you are ready to take that next step towards realizing your full potential both on the golf course and in all areas of your life, you can start by selecting from the next available courses posted on my website. If you are new to golf and are having difficulty choosing the right course, reach out to my team using my contact form. All it takes to start creating in your life is to take that first step by signing up for one of my courses. This is this year you begin to make it all happen! Sign up today!