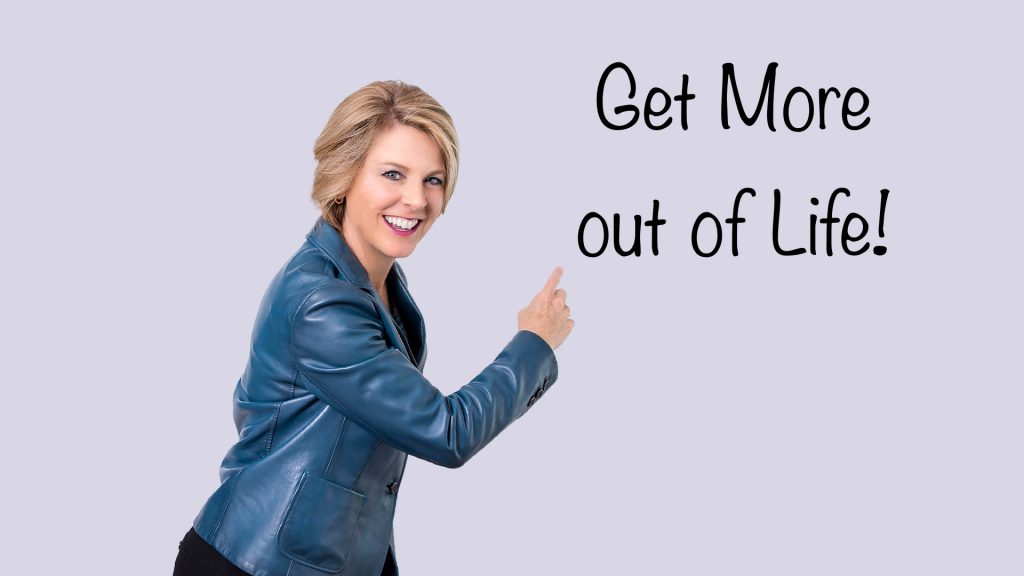 5 Benefits of NLP Coaching From Debbie O'Connell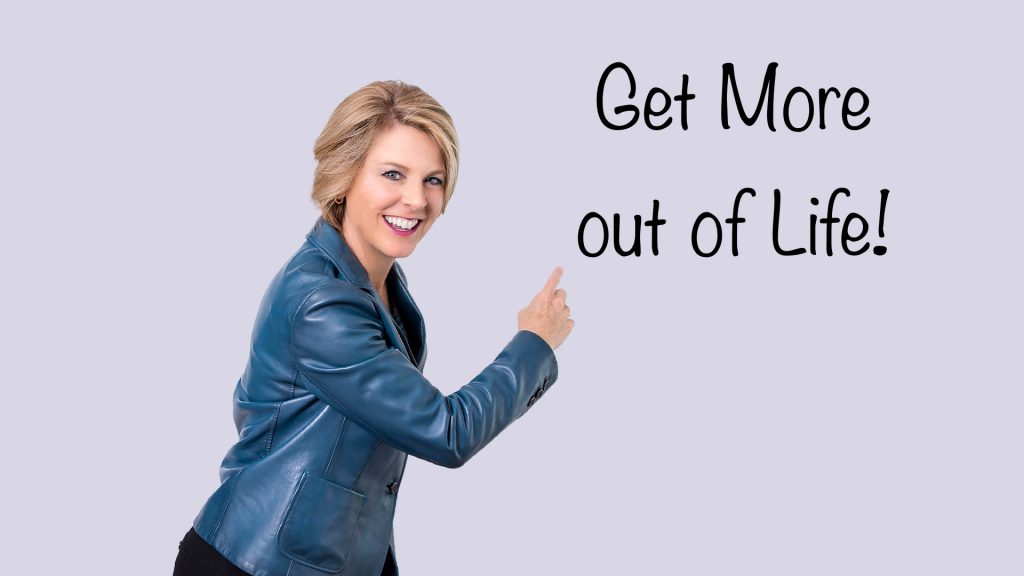 Put an end to negative thinking once and for all with NLP Coaching! Debbie O'Connell is an accomplished professional golfer, leadership expert, award-winning teacher, and inspirational speaker who wants to help you achieve all of your dreams. With Debbie's Live Positive and Golf Positive course offerings, you can expect to enjoy top benefits like these!
What is NLP Coaching?
Neuro-linguistic programming (NLP) coaching is a technique that can replace destructive patterns and unlock hidden abilities and strategies you can use to achieve success in all areas of your life! No temporary fix here. This is a life-altering method that is based on what elite athletes and successful professionals have been practicing for decades. Find out what they have in common by going deeper into NLP with Debbie O'Connell.
Why Debbie O'Connell?
If you are looking for a way to move forward towards your goals in your professional life or personal life, Debbie can walk you through simple yet effective steps that anyone can do! New York Times bestselling author and managing editor for the LPGA, Steve Eubanks, said it best when he wrote, "O'Connell lives what she preaches. Always has." But, she also backs up what she says with her own training and accolades as evidenced by her extensive list of these certifications and accomplishments.
Certifications:
John Maxwell Speaking, Training, and Coaching
Strategic Intervention Life Coaching
Neuro-linguistic Programming
Time Line Therapy
Hypnosis
Reiki II 
DISC Personality Assessment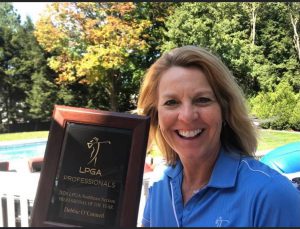 Accomplishments:
LPGA Head Golf Professional
Author of "Golf Positive! Live Positive!"
Community Change Maker by the Women's Rights Information Center
LPGA National Professional of the Year
The inaugural Nancy Lopez Golf Achievement Award
LPGA Top 50 Teachers
Golf Digest Top 50 Women Teachers
NE Section Teacher of the Year
NE Section Junior Leader of the Year
Co-Hosted an Empowering Golf Day with the Tony Robbins UPW Program
The host of Audible's 10-lesson series "Game Time Golf Positive"
The host of numerous radio golf-related programs and the "Par Fore the Course" television show
What Benefits can I Gain From Debbie's Courses?
 
Your Goals are Actually Achievable!
The first thing you may notice when taking her NLP coaching courses is the goals that once felt unattainable are suddenly being broken down into manageable steps. These are not mini-goals you are struggling over either. With Debbie's gifted teachings you will soon learn how to leap and bound your way to the top! Everything you want is within reach. You already have it within you to achieve greatness. All you need is for someone to show you the key to open the door to limitless possibilities!
Your Confidence Abounds!

Have you lived with low self-esteem or self-doubt for far too long? Do you shy away from what you want because you tell yourself you are not good enough? With Debbie's Live Positive and Golf Positive programs, you will learn to embrace your strengths and view yourself from a whole new and exciting perspective. Empowerment doesn't begin to describe it!
Learn new Leadership Skills!

Board members, corporate teams, sales professionals, and anyone seeking to work smarter and achieve more in their professional lives will receive leadership training like no other! This is not your ordinary team-building exercise or sales pitch. The work done here will go deeper and provide an enriching plan for your career goals using a combination of scientifically based methods and a champion's mindset.
Develop Strategies That Work!

Tired of wasting time on methods that produce poor if any results? For individuals who feel stuck in a never-ending cycle like the movie "Groundhog Day", these NLP coaching courses will once and for all help you climb out of those destructive patterns and see the clear path to your dream lifestyle or career. All you need to get started is to register for one of Debbie's upcoming courses.
Unbind Your Potential!

From company outings to leadership and lifestyle training events, it is time to begin your journey towards unbound potential. Imagine the freedom of being able to name your dreams out loud where everyone can hear you and no one is laughing because that goal that once seemed like a fantasy is now a very real opportunity. This is what inspiration feels like!
Therefore, if you want to experience the positive benefits that come with welding such power over the challenges in your life, register for Debbie's upcoming courses TODAY! Don't let one more day go by without finding out more about NLP coaching and the difference Debbie O'Connell's teachings can make in your career, golf game, and personal relationships. Sign up now to make your dreams a reality!