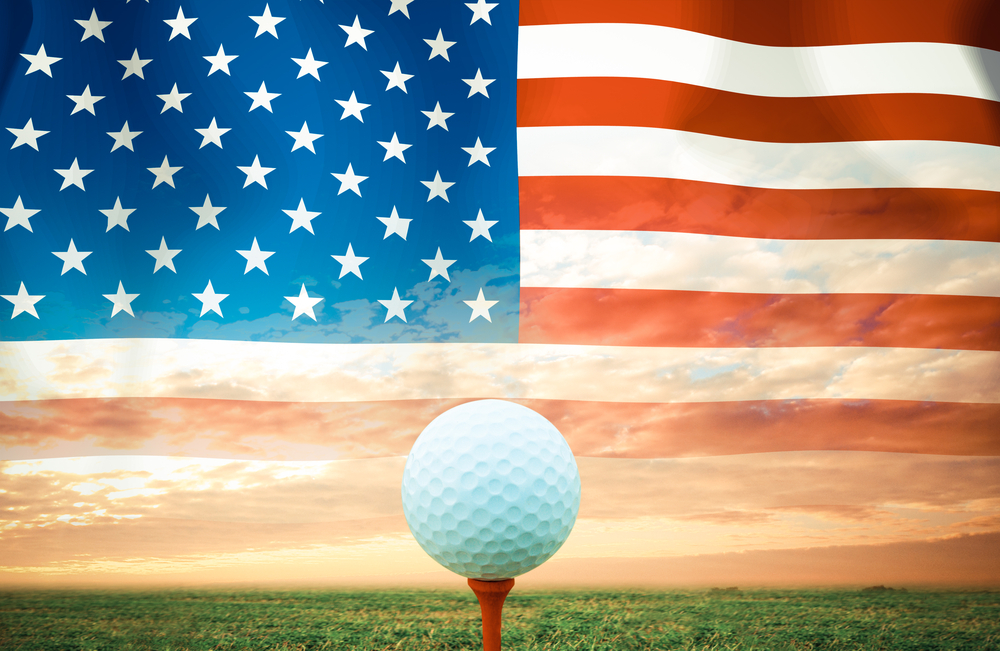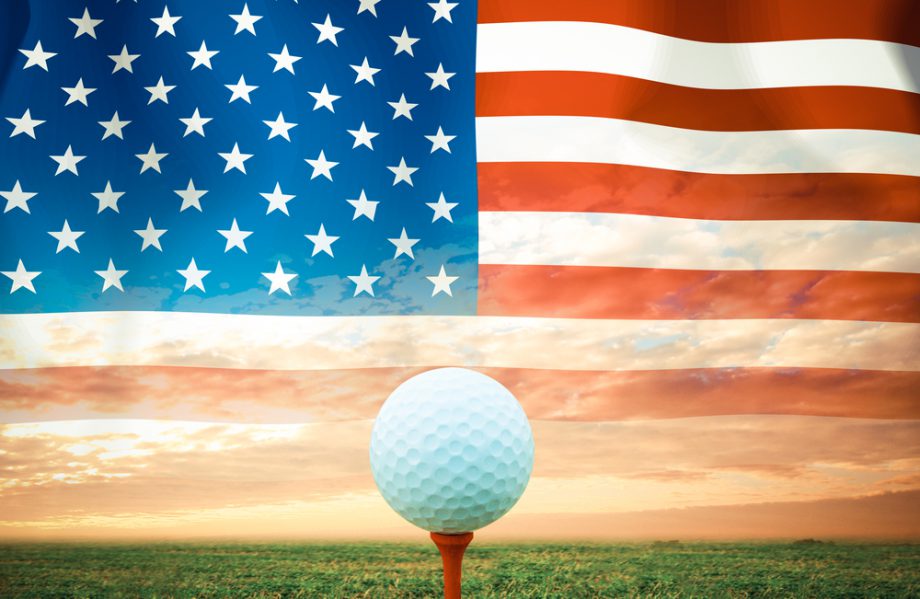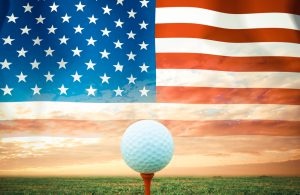 Wishing all the golfers out there a swinging Fourth of July! May your drives be long, your putts be precise, and your celebrations be par-tee-tastic. Enjoy the holiday on and off the green, and may your day be filled with birdies, eagles, and an abundance of patriotic spirit. Happy Fourth of July, fellow golfers!
As the summer sun radiates its warm glow by day and fireworks illuminate the night sky in anticipation of the thrilling Fourth of July celebrations, golf enthusiasts all over the United States are excitedly putting on their golf shoes, firmly holding their clubs, and setting foot onto the magnificent and lush fairways – making it the perfect time to combine your love for golf with patriotic fervor. So gather your golfing gear, join the ranks of enthusiastic players, and embark on an extraordinary journey through this explosive July newsletter.
From seasoned professionals to beginners just discovering the joy of the game, we are thrilled to bring you a refreshing blend of golfing inspiration, expert tips, and so much more! So come with us as we explore the beauty of the sport and embrace the positive mindset that makes golf such a remarkable sport.
And, if you want to add some more excitement to your July, it is time to get ready and mark your calendars because The New Keys to Being a Champion webinar is THIS MONTH, July 2023! So, come and join me and my team of master coaches from Saturday, July 8th, 2023, to Wednesday, July 12th, 2023, at 10 AM ET.
Get ready to take a swing at improving your golf game and enriching your life with confidence, resilience, tranquility, concentration, serenity, mindfulness, delight, gratitude, and embracing every shot with open arms. Don't miss out on this extraordinary event—it's a hole-in-one opportunity you definitely don't want to slice – register today!
Upcoming Courses & Events
Shift Your Beliefs & Achieve Results You Desire! Get into FLOW!
July 8th – July 12th, 2023 at 10 AM
Download or Order Today on Amazon!
Start Now! It's FREE!
In This Issue
Tee Up for Success
Mindset
Article of the Month
New! CardioGolf™ Tip
Fitness
Nutrition
Recipe of the Month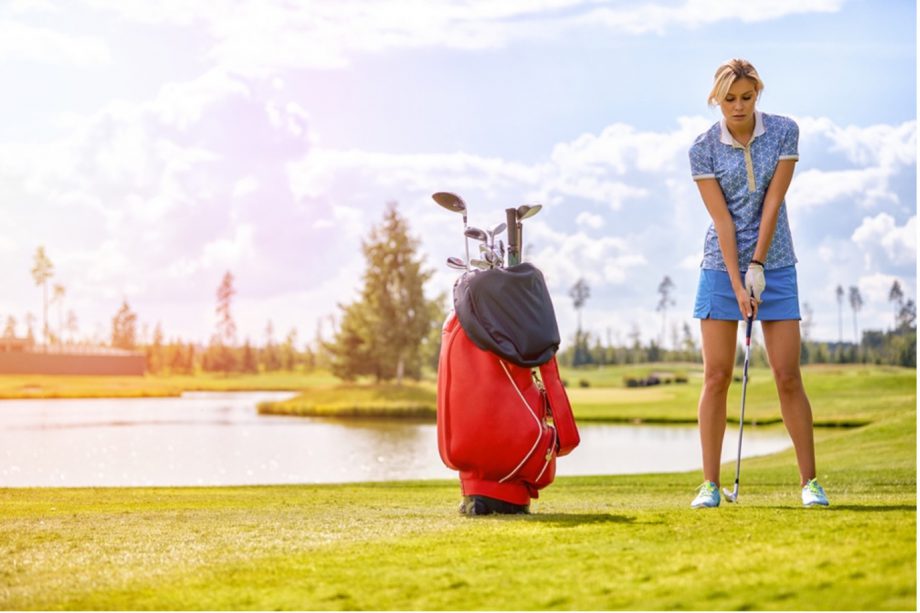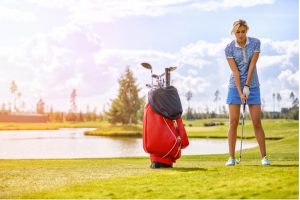 Mark your calendars, save the date, and get ready to tee off on a new and thrilling golf journey with "New Keys to Being a Champion" this month!
Don't miss out on this incredible opportunity – register today and join me and my team of master coaches for an exhilarating 90-minute live session every day, kicking off on Saturday, July 8th, 2023, and running through Wednesday, July 12th, 2023. It's your ticket to a golfing dive deep, where you can absorb valuable knowledge, unleash your burning questions, and connect with fellow golf enthusiasts!
Our ultimate goal is to help you overcome any obstacles standing in your way while driving you toward the next level of success in both the game of golf and life. "Keys To Being a Champion" is an extraordinary experience you can't afford to miss—get ready to swing for the stars!
Get Ready For the Flight! Register Today!
TEE UP FOR SUCCESS
"7 Principles For Lowering Your Handicap with Flow State Golf" by Debbie O'Connell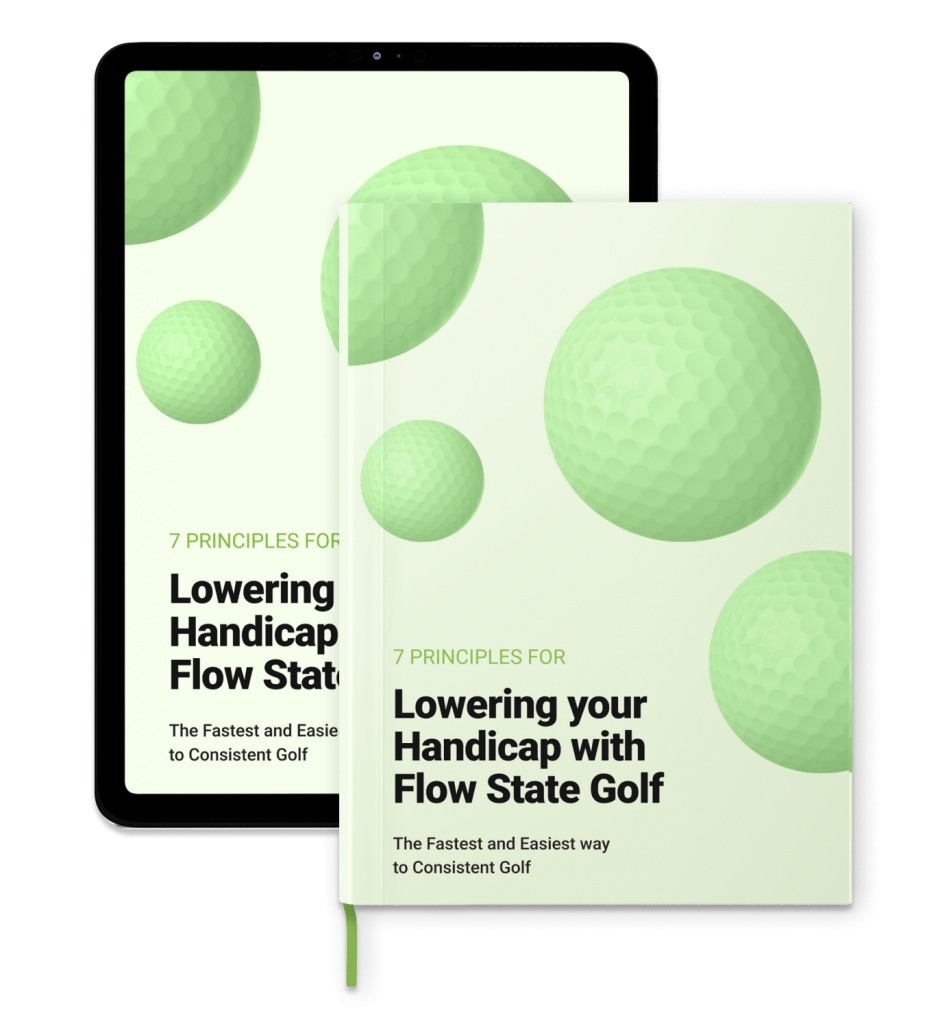 Have you ever been "in the zone" in any sport or moment? This is known as a "Flow State," – and when immersed in the moment, you lose track of time and feel relaxed and in rhythm while everything seems effortless. What if you could play golf in that state more often?
Well, then, we have some BIG NEWS for you!! My new book, "7 Principles to Lower Your Handicap with Flow State Golf", has launched, and I'm giving it to you for free!
Just imagine playing with the focus of Annika Sorenstam or Tiger Woods – how great will you play? With my new book, you will learn the fastest and easiest way to golf consistently – lowering your golf scores!
But that isn't all! There's more …. a second gift for you …. a 30-minute Success Strategy Session where we will discover what's getting in the way of you playing to your potential consistently and give you the strategy to break through!
"Golf Positive! Live Positive!" By Debbie O'Connell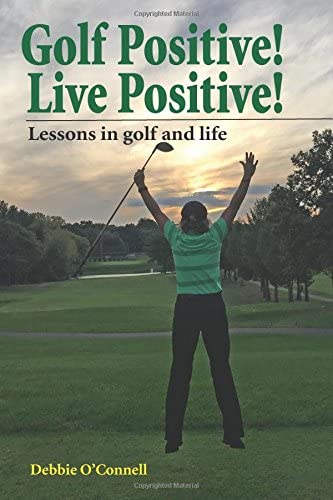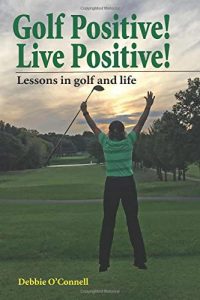 Available in a free download on my website or in paperback form on Amazon, this book provides the basics for anyone looking to enjoy golf and up level all areas of life. It's a great way to improve your golf performance skills, create an empowering mindset and increase your physical fitness which will lower your score
Golf Positive! Live Positive! is a vibrant handbook of learning and development. Filled with colorful anecdotes, personal experiences, and instructional guidelines, Golf Positive! Live Positive! provides an entertaining and energetic path to identifying, understanding, and ultimately reaching your goals – both on and off the golf course!
Successful people—especially successful athletes—often have a tried-and-true plan. Nationally acclaimed LPGA professional and Golf Positive Founder Debbie O'Connell shares a proven approach that will inspire anyone to improve their game and dare to dream big.
Watch My New Live Interview Series! It's Free!
(Next Masterclass is July 7, 2023 at 8:00 PM ET)
This new in 2023 live interview series features women who are shaking up the golf world with unbelievable professional achievements, groundbreaking concepts, and expansive community outreach efforts.
Past Guests:
⛳️ Kelley Brooke
⛳️ Shirley Spork
⛳️ Nancy Lopez
⛳️ Patty Sheehan
⛳️ Annika Sörenstam
⛳️ Kathy Whitworth
⛳️ Sandra Palmer
⛳️ Gina Kim
⛳️ Meaghan Francella
⛳️ Nancy Quarcelino
⛳️ Annette Thompson
⛳️ Avis Brown-Riley
Missed one? You can still catch these phenomenal women as they answer some of our followers' top questions by visiting and following the Golf Positive! Facebook page.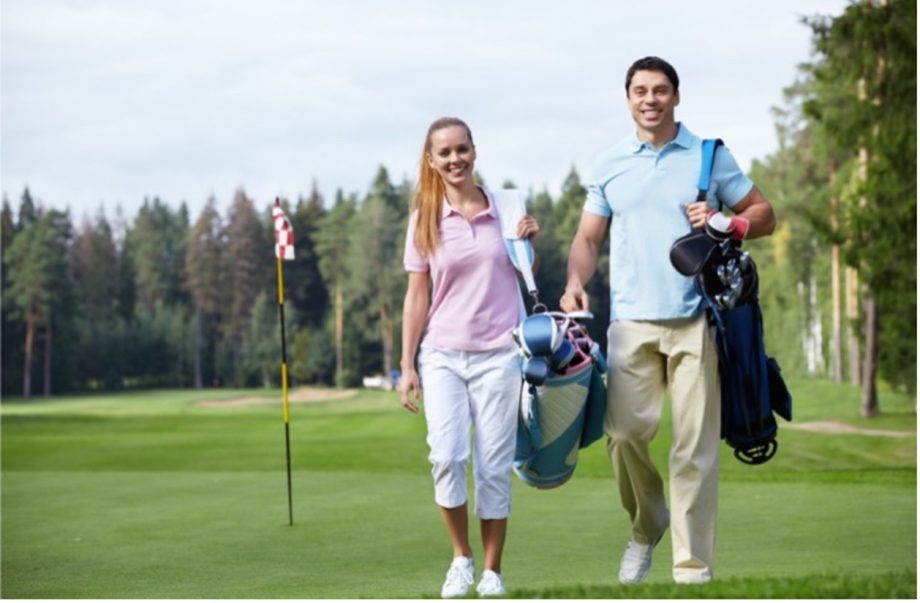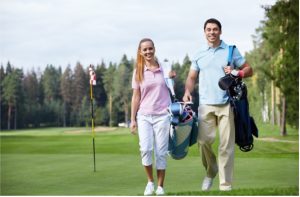 Golf is a sport that not only challenges your physical abilities, but it also puts your mental resilience to the test. From embracing challenges and visualizing success to developing a pre-shot routine, managing emotions, and practicing mindfulness, a strong golf mindset is the key to unlocking your full potential and achieving peak performance on the golf course. So, get ready to embark on a transformative journey that will enhance your golfing skills and overall enjoyment of the game.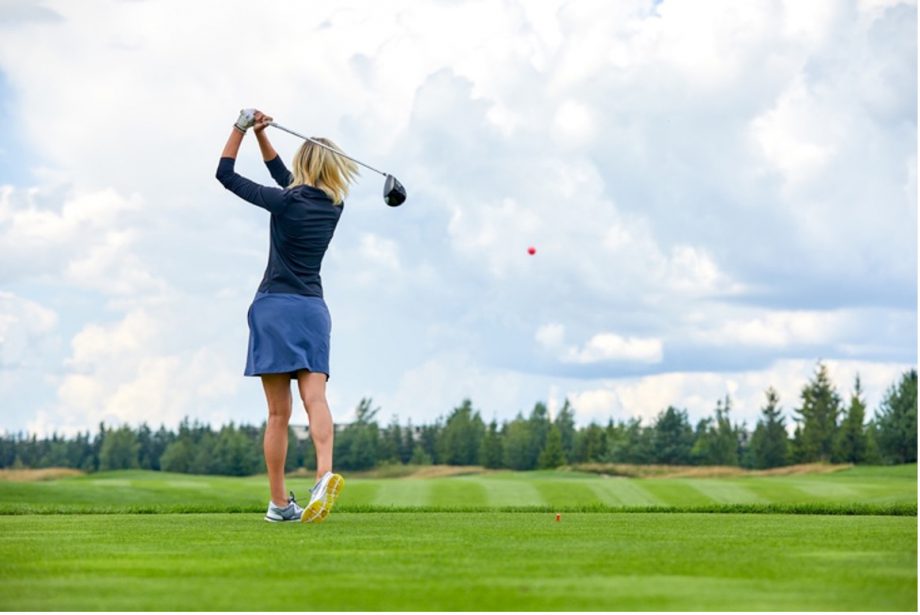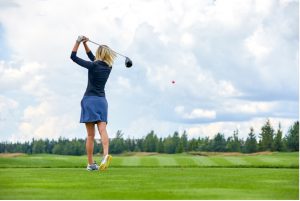 Are you a passionate golfer seeking to enhance your skills and take your game to the next level? Then you've come to the right place! No matter how experienced or inexperienced you are, when it comes to golf, one thing is for sure: your golf swing is fundamental to your success. And mastering this essential technique can unlock a world of possibilities, enabling you to achieve greater accuracy, distance, and consistency in your shots. Here are five simple and highly effective steps that will help you refine your swing technique – empowering you to unleash the full potential of your swing.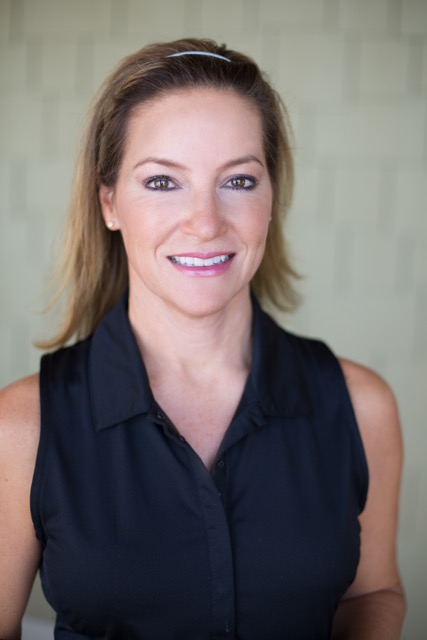 Have you heard about the new online fitness resource specifically designed for the golfing community?
CardioGolf™ pairs perfectly with your Golf Positive! mindset as it is tailor-made for golf and beneficial for all areas of life!
🏌🏼‍♀️Improves your flexibility and mobility for a wider range of motion
🏌🏼‍♀️Strengthens the power of your golf swing
🏌🏼‍♀️Improves stamina, so you perform better for an entire round of golf
In fact, we value Karen and her CardioGolf™ techniques so much that we invited her to be a part of our latest Revolutionary system – our cutting-edge program that is making more of an impact on golf scores than players have ever experienced with any other instruction available on the market.
Check out our pick for the CardioGolf™ Tip of the Month: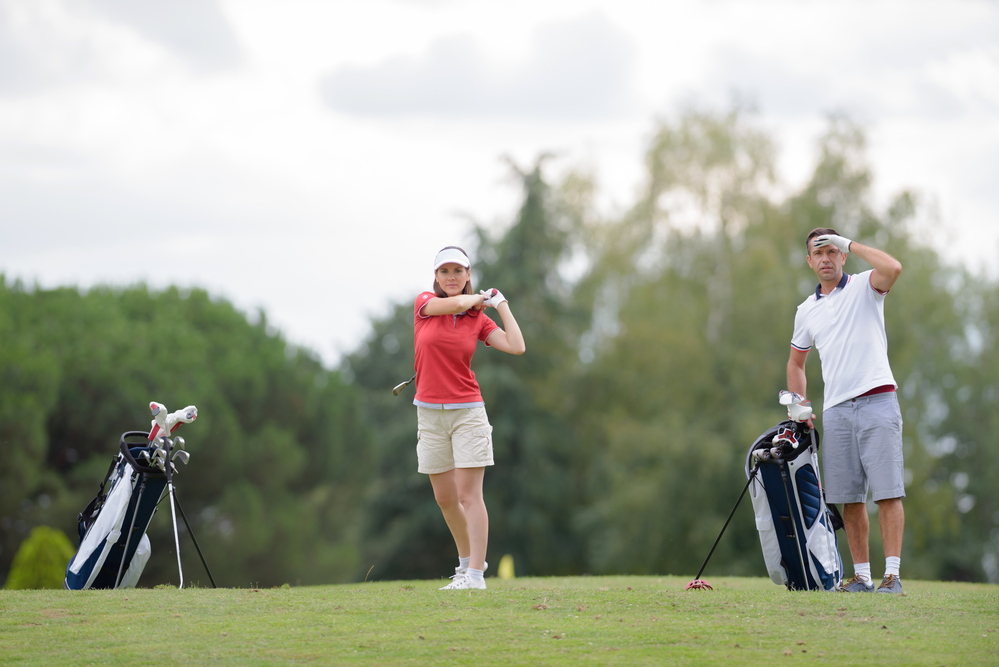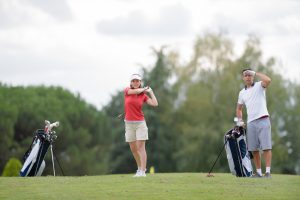 Modified Yoga for Golfers-Standing Poses
Posted on CardioGolf Online Golf and Fitness Studio by Karen Palacios-Jansen
A few great things about this routine:
1. Swing drills and practice swings can help reinforce sound golf swing fundamentals and mechanics.
2. Doing swing drills and making practice swings can get you into positions that you may not otherwise be able to get into when you swing at full speed.
3. Making practice swings instead of hitting balls is a better way to improve your swing technique.
So, if you are trying to learn the swing, or make a swing change, rehearsing the move without hitting a ball will assure that you are actually doing the correct move – and repeating the motion that you want to achieve will help ingrain the move into your real swing.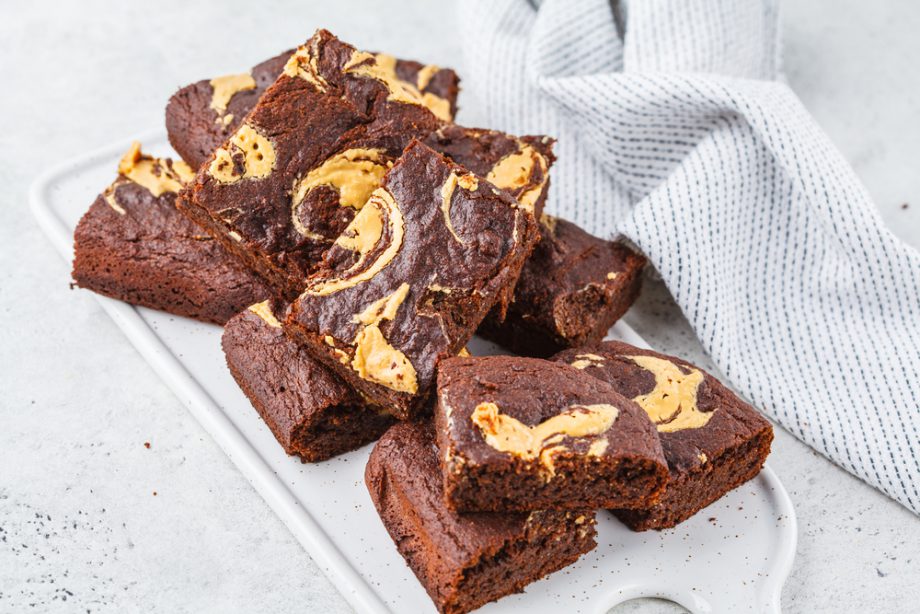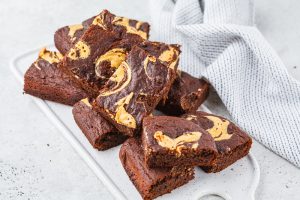 Posted By Gathering Dreams
These incredibly simple-to-make, ultra-fudgy, moist, and decadent black bean brownies are not good – they are incredibly delicious! They are small, dense, chocolaty, fudgy pieces of goodness. You won't be able to stop eating your new favorite sweet treat. And guess what? They are gluten-free, vegan, naturally sweetened, and they contain a good amount of protein and fiber – which makes them a better and much-needed homemade treat. All you are going to need to make them is a food processor or a blender.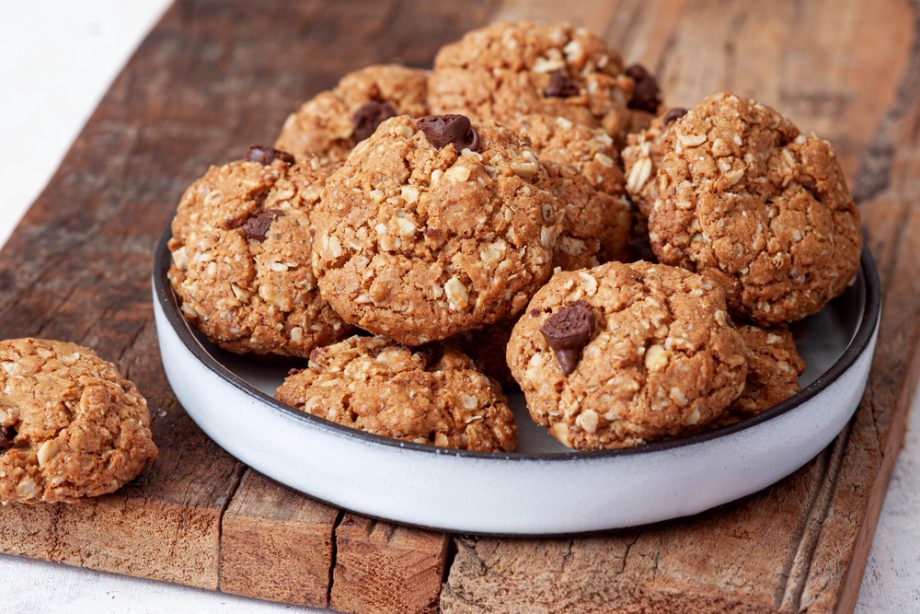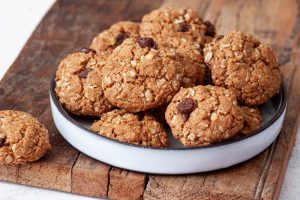 Posted by Gathering Dreams
Who said that you can't eat cookies for breakfast? Whoever said that has never tried breakfast cookies! Not only are these breakfast cookies gluten-free, vegan, naturally sweetened, packed with wholesome ingredients, and ready in 30 minutes, but they are also INCREDIBLE TASTEY AND HEALTHY! These cookies will defiantly be your home's new favorite make-ahead breakfast!