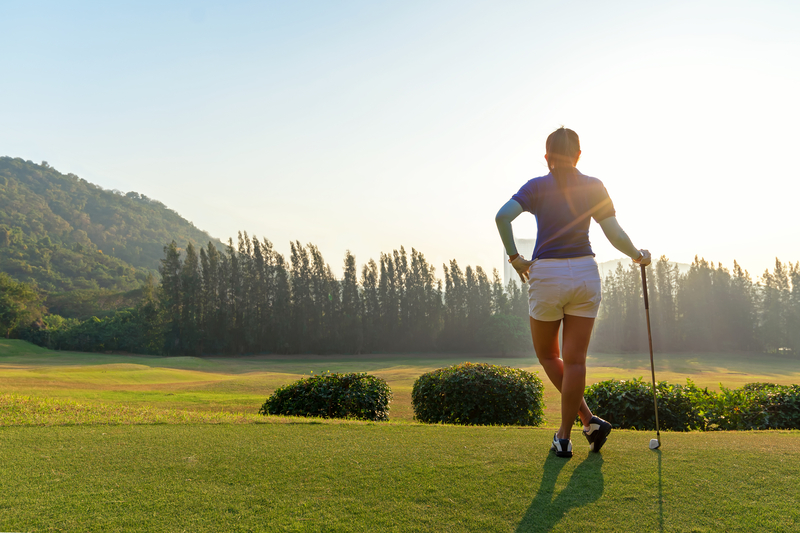 Who wants a lower score on the golf course? If you have been searching for what has been holding you back from reaching your full potential, here's a hint – it's not your swing! All the practice you put into perfecting your stance, swing, choice of club, or short game skills will not take your game to the next level like the groundbreaking information I'm offering in "Keys to a Champion Mindset 2.0" course.
We're talking mind-blowing insights you won't find anywhere else! Plus, it only takes 5 short days to see a difference. That's a better golf strategy that will lower your score without even touching a golf club in just five days! But, don't take my word for it.
Upcoming Courses & Events
Everyone's favorite course is 90% off!
Download or Order Today on Amazon!
Start Now! It's FREE!
Watch My New Live Interview Series! It's Free!
(Join us each first Wednesday of the month at 8:00 PM ET on Facebook)
*This Event is SOLD OUT!
(Join our waitlist.)
In This Issue
Tee Up for Success
Mindset
New! CardioGolf™ Tip
Fitness
Nutrition
Recipe of the Month
Debbie's Golf Course Spotlight
You're Invited!
TEE UP FOR SUCCESS
Watch My New Live Interview Series! It's Free!
(Wednesday, August 10th at 8:00 PM ET)
This new 2022 live interview series features women who are shaking up the golf world with unbelievable professional achievements, groundbreaking concepts, and expansive community outreach efforts.
Past Guests:
⛳️ Kelley Brooke
⛳️ Shirley Spork
⛳️ Nancy Lopez
⛳️ Patty Sheehan
⛳️ Annika Sörenstam
⛳️ Kathy Whitworth
⛳️ Sandra Palmer
⛳️ Gina Kim
⛳️ Meaghan Francella
⛳️ Nancy Quarcelino
Missed one? You can still catch these phenomenal women as they answer some of our followers' top questions by visiting and following the Golf Positive! Facebook page.
MINDSET
6 Ways to Jumpstart Your Day
Your morning usually sets the tone for the rest of the day. Of course, life happens, and there are exceptions to this, but it holds true for the average day. So it's important to maximize your mornings by being proactive to increase positivity and productivity.
As silly as it may sound, start by getting up. Don't hit the snooze button, but instead, just get up at the first ring of your alarm. It'll be hard at first, but over time it'll build a healthy habit. And of course, there'll always be … view the entire article.
ARTICLE OF THE MONTH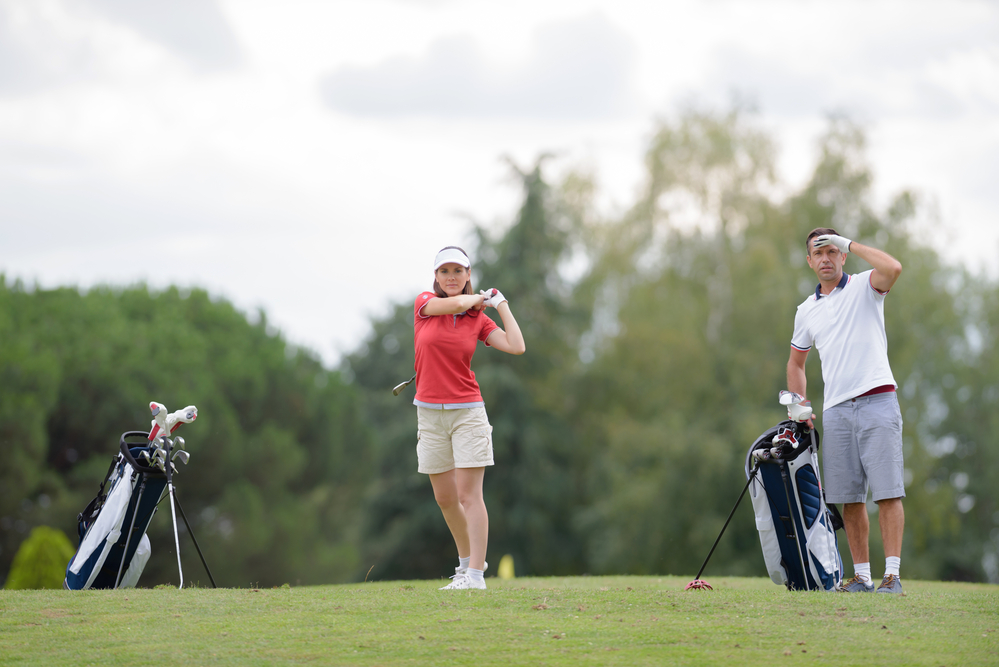 Golf is good for your body, naturally, but it can also work wonders for your mind. The benefits of golf are many, as it employs your body, mind, and all of your senses.
Of course, while some training may happen indoors, golf is generally an outdoor activity. The mere act of being outdoors is proven to relieve stress. It awakens your senses in an environment free of the hum of fluorescent lights and the constant ringing of phones, the whirring of washing machines, the noise of TVs, and the rumble of city traffic. The quiet …
CARDIOGOLF TIP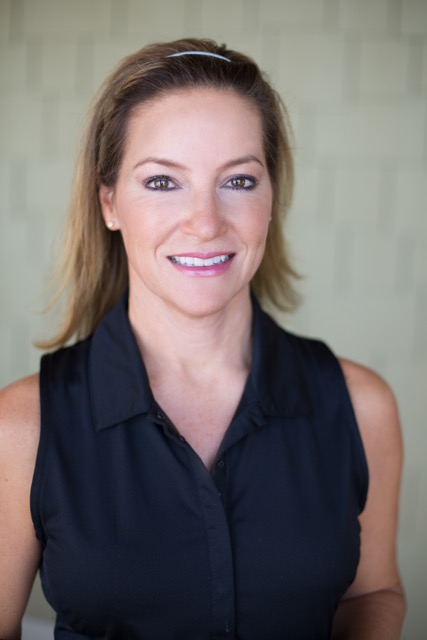 Have you heard about the new online fitness resource specifically designed for the golfing community?
It's called CardioGolf™ and the founder, Karen Palacios-Jansen, a Master LPGA Professional and NASM Certified Personal Trainer, saw a great need for exercises, programs, and support that would help enhance the way golfers perform and feel when playing by:
🏌🏼‍♀️ Building the right muscles for more power
🏌🏼‍♀️ Increasing flexibility in all the right areas to reduce the risk of injury
🏌🏼‍♀️ Improve balance for a steady stance, backstroke, & follow-through
CardioGolf™ pairs perfectly with your Golf Positive! mindset as it is tailor-made for golf and beneficial for all areas of life!
In fact, we value Karen and her CardioGolf™ techniques so much that we invited her to be a part of our latest Revolutionary system – our cutting-edge program that is making more of an impact on golf scores than players have ever experienced with any other instruction available on the market.
Check out our pick for the CardioGolf™ Tip of the Month:
FITNESS
CardioGolf Speed Workout
Posted on CardioGolf Online Golf and Fitness Studio by Karen Palacios-Jansen
A few great things about this routine:
1. It Can be done indoors as the weather grows cooler.
2. It helps improve your swing's speed to achieve more distance.
3. Includes exercises for agility, balance, and strength building.
This workout is a cross-training workout intended to work your whole body and help you increase your distance by improving your swing speed.
View
this month's Fitness Video
NUTRITION
Posted on Eating Bird Food
Even though the days are shorter, they can feel like they drag on far longer than in the summer.
Maybe the weather is dreary, or it's simply cold, so you feel sluggish. And it can be easy to be tempted to reach for comfort snacks more and more the closer it gets to winter.
Try making your own trail mix to take with you to work or to golf. If you make it yourself, you have control over what goes into it. And a good trail mix can provide the perfect balance of energy, nutrients, and a bit of comfort.
Here are some recipes and tips for making your granola delicious and healthy! There's no need to go hungry between meals.
View this month's nutrition link.
RECIPE OF THE MONTH
Posted on Gluten Free Paleo
Containing complex carbs, plenty of vegetables, and healthy fats, this salad will help you stay in top shape and help boost your performance while satisfying your fall comfort food cravings. It's gluten-free too! Get creative and sub other fruits, vegetables, and nuts to change it up a bit.
DEBBIE'S GOLF COURSE SPOTLIGHT
The Solheim Cup 2023 will be played at Finca Cortesin, a golf course located in the town of Casares in the province of Malaga.
Finca Cortesin is globally renowned for providing one of Europe's most unforgettable golf experiences. Rated among Spain's best golf courses, including by the prestigious Golf Digest magazine, the harmonious relationship between the natural Mediterranean landscape and environment on the resort's world-class 18-hole championship course makes for a most attractive design, while the excellent weather we enjoy all year round provides the perfect setting for playing golf.
The excellent condition of the fairways and greens, and attention to the smallest details, will make a round of golf at Finca Cortesin a challenging test of your ability whilst, all the time, being surrounded by an aesthetically exceptional environment that is both natural and unique.
Learn more by visiting their website.