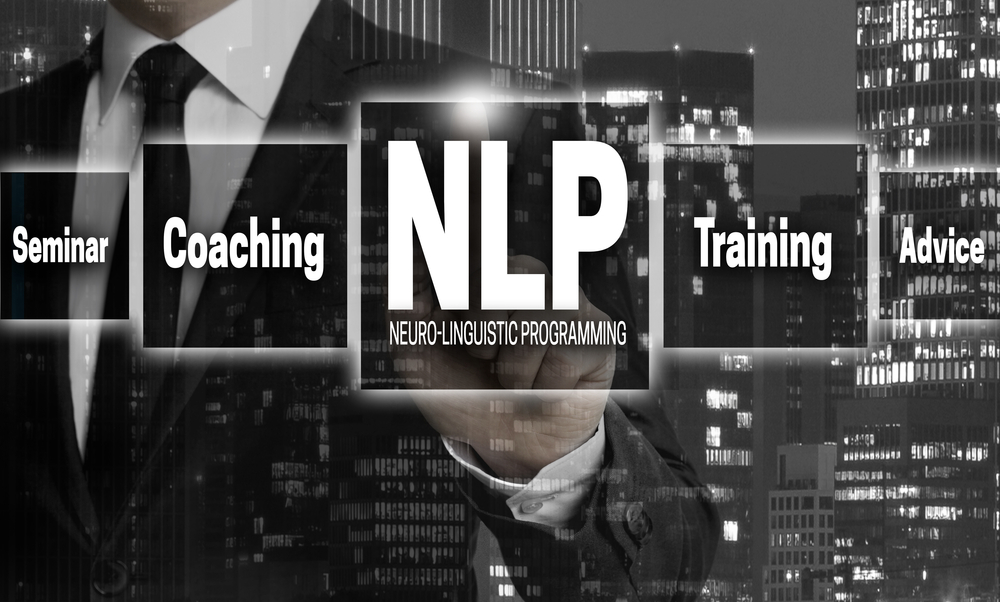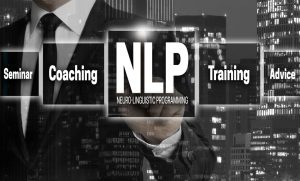 If you have not heard of neuro-linguistic programming (NLP) coaching, you are missing arguably one of the fastest methods of reaching your full potential! As a powerful instructional system, NLP will teach you to overcome limitations and realize your dreams that you once believed to be out of reach. Discover what elite athletes and successful professionals around the globe are already doing with this well-regarded methodology for self-improvement!
History of Neuro-Linguistic Programming

Since the 1970s, neuro-linguistic programming (NLP) has been known to help people overcome a wide range of health and wellness issues like depression, anxiety, addiction, psychosomatic illnesses, obsessive behavior, and phobias. It has even been credited with the ability to control physical changes in the body.
The 3 Core Components of NLP

NLP is an empowering process that navigates through the complexities of life. It starts with expanding your awareness of how your mind, body, and external circumstances are connected through these three core processes:
NEURO – Your physical, mental, and emotional well-being are linked to your brain, blood vessels, muscles and nerves that make up your nervous system. Neurology is the study of this intricate nervous system that has a heavy impact on how you feel and perceive the challenges before you as well as the world around you.
LINGUISTIC – Put simply, linguistics is the study of language. How we communicate with others is largely based on our body cues, thought process, and verbal language skills. A small change in your communications with others can earn big rewards in your personal and professional life!
PROGRAMMING – This is the subjective aspects of your life stemming from both your conscious and unconscious thoughts, emotions, and personal experiences. In other words, your concerns can become smaller or larger based on how you view them.
How Does it Work?

Once you have mastered how these elements are connected together to produce outcomes in your life, you can begin to take charge of the results. This is the good stuff! But, to reach the top of your transformation pyramid and be prepared for adjusting your conscious and unconscious reactions and subjective perceptions as formidable hurdles block your path, you will need to progress through these six levels of change. In each level, you will advance in your understanding of how to make beneficial alterations to currently destructive patterns:
Environment
Behaviors
Capabilities and Skills
Beliefs and Values
Identity
Purpose and Spirituality
What can I Expect?

NLP offers a way to do more than you ever thought possible! If you are trapped in the same cycle of negativity and self-doubt or you believe you are unable to become successful because of what someone has told you, NLP is for you! Break those chains and discover what has been holding you back with these remarkable techniques that have been helping people gain control in their lives for the past five decades. Conquer your frustrations, fears, and painful patterns once and for all. This is your time to shine.
After receiving a full suite of NLP coaching courses, no excuses will be left standing in the way of reaching your full potential. Your moment has arrived! This is your life and you only need to decide how you want to live it. Do you want life to drag you around or are you ready to seize this opportunity to take action and live life to the fullest?
How I can Get Started?
That first step is as easy as signing up for the course of your choosing and let your transformation adventure begin! With Live Positive courses, Debbie will inspire you to live confidently and develop untapped leadership skills for individuals or your company team. Some of her clients include Morgan Stanley, CME Group, EY, Envigo,  Constellation, and many more!
Conversely, Golf Positive includes golf outings, group clinics, corporate team-building exercises through golf, and business strategies you can hone from golf. Debbie also offers private and golf lessons. Which will you choose to crush your goals and attain the success you never dreamed was possible?
As a bestselling author and national golf and life strategist, Debbie O'Connell has been named in Golf Digest as one of the "50 Best Women Teachers in America". Debbie has also received the LPGA's inaugural Golf Achievement Award and was titled the "NE Section Teacher of the Year 2016" and one of the "50 Best Teachers". She looks forward to showing you how capable and amazing you are with her proven NLP coaching methods!
Stop letting life pass you by! This is your chance to successfully take control of what you want before it's too late. Want to be a better sales professional? Looking for the confidence to seek a higher position in your company? Perhaps you would like to improve your relationships with your loved ones. NLP coaching with Debbie O'Connell may be the answer you need to achieve success in your life now!