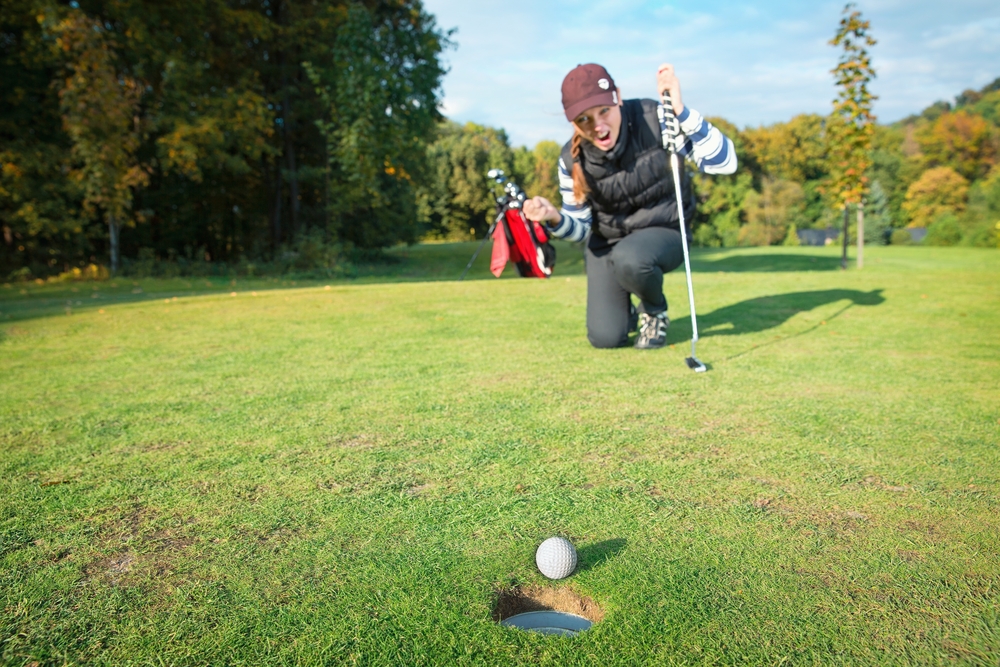 Lower Your Golf Score Without Touching a Golf Club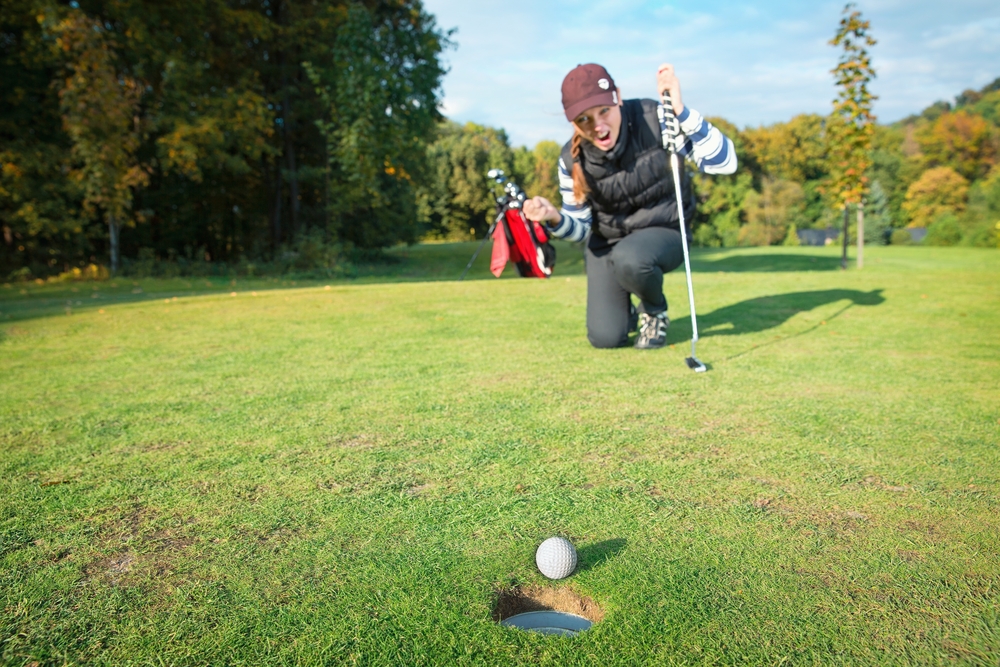 As a professional golfer and nationally known golf instructor, I am often asked, "What can I do to lower my golf score?" Believe it or not, the answer is not going to be found in your movements – it's in your mindset. With my proven techniques, I'll show you why Golf Digest and the LPGA have ranked me as one of the "50 Best Golf Teachers" and how to apply my techniques to lower your golf score once and for all without even picking up a golf club!
Why Your Practice is not Showing Up in Your Scores
To be successful at anything, it takes more than practice. You can practice the same stroke the same way on the golf course each day until the sun goes down and never perform better than you did months ago. But, why? Is it your stance? Maybe your grip is off. Perhaps you lunge at the ball or lose your balance. No matter the issue, the outcome of practicing the same way, again and again, is not going to be the impactful success you dreamed about.
You see there is something missing from your swing or putting ability. It simply isn't going to be found in your physical movements. Let's take a brief moment to talk about success in business. From the time the head of a major corporation wakes up until it's time for bed, one would expect this individual to be brainstorming ideas of how the company can run more efficiently and productively while increasing employee and customer retention. Although proper sleep, nutrition, and exercise can play a role in clearing one's mind and supercharging one's energy levels, what that individual does physically is not nearly as important as the constructive thought process that is evolving. This is the case whether the stocks were down that day or business is booming. The focus is always fixed on what can improve and envisioning how it will succeed.
"If you are going to talk negative about a place, you're almost throwing yourself out to begin with because golf is a mental game."
– Jordan Spieth
Where the Change Needs to Take Place to Have an Impact
Try picturing this same confident and positive mindset of the successful executive being applied to your golf game coupled with the right guidance and techniques I'll teach you in my courses. Can you see your clubhead connecting in perfect alignment with the ball in your mind with each swing? It's going straight down the fairway just as you mapped it in your mind. There is no room for doubt, getting caught up in what is potentially wrong with your swing, or remembering how the last time you played you did not perform as well as expected. From this point forward, it's time to learn how to get out of that negative space and develop a more constructive pattern. Your golf game is your company, and the only way to bring it to the next level is to improve your mental game in your mind before taking that swing.
"Visualizing and mental preparation is every bit as effective as physical preparation."
– Phil Mickelson
What I will Teach You in My Courses
Now that you know the reason you have not found success in lowing your golf score isn't going to be found by practicing your swing, the question becomes what can you do to make a change? In my course offerings, I tell my clients to be prepared to go deeper into that golf mindset where answers lie in the unconscious. Then, my team and I show them how to discover those hidden bunkers in our minds that are connected with negative emotions where that ball is getting trapped. Once we know what has been holding you back from success, we can apply neuro-linguistic programming (NLP) coupled with proven strategies I have picked up from my own experiences to create an easy step-by-step plan to release those limiting beliefs and unlock your full potential. Best of all, we can share all of this with you in just five days!
"The game of golf is 90% mental and 10% physical."
– Jack Nicklaus
How to Get Started
If you are ready to finally achieve the success you have been dreaming about yet have not been able to achieve on your own, sign up for my upcoming course offerings on my website that meet you where you are today. All I need is five days of your time and an open mind to equip you with the tools you need to remove the obstacles that were preventing you from experiencing victory! Whether you are a competitive player on a college team or you are going for the win in a professional tournament, my methods will help you crush your goals both on and off the golf course once and for all!