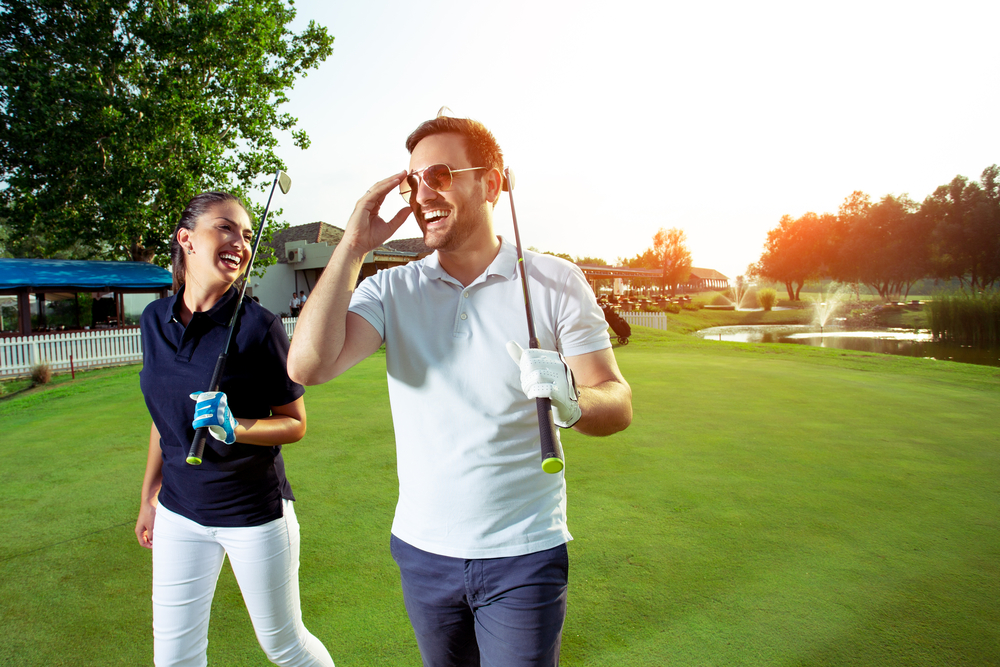 4 Easy Steps to a Lower Golf Score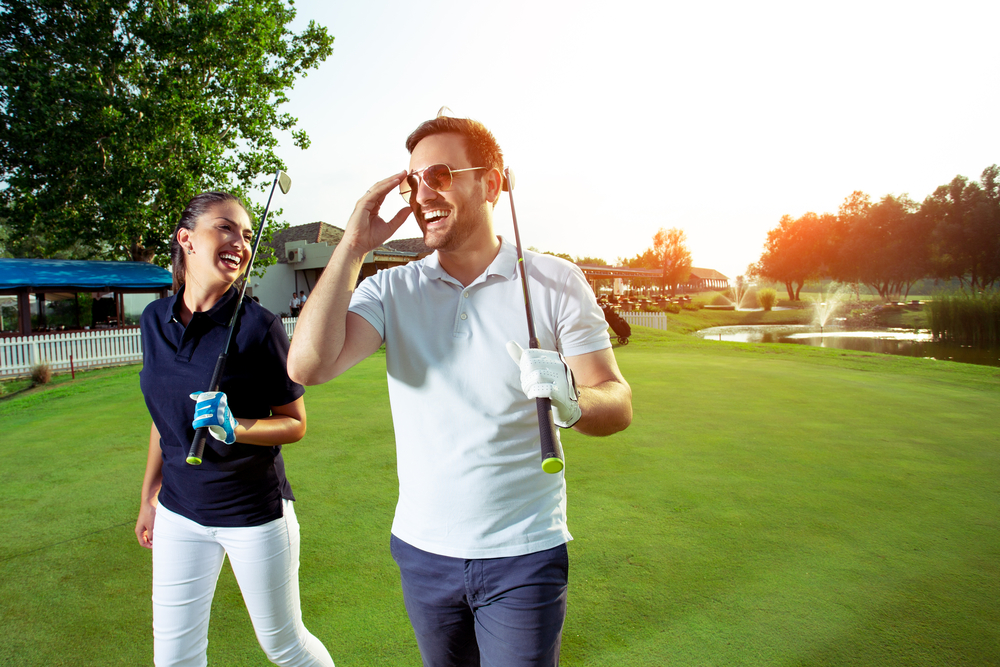 If you want more confidence and a consistently lower score when playing golf yet you feel overwhelmed by the abundance of gimmicks, tips, books, and instructional videos, this simple guide will help you find your excitement for the game in 4 easy steps. Apply these simple tips and start playing the best game of your life this week!
Step 1: Register for This Free Starter Course
Before picking up your club for that next round of golf or practice at the driving range, be sure to sign up for award-winning LPGA professional Debbie O'Connell's "5-Day Challenge". Debbie has been named one of the "50 Best Women Teachers in America" by Golf Digest and the LPGA, and she makes getting started on achieving a lower score and gaining confidence on and off the golf course incredibly motivating and simple.  This course jumps right into Debbie's most touted area of expertise, which is easily the most challenging part of the sport – your golf mindset.
When self-doubt, hesitation, and fear take over, it can be difficult to enjoy your game much less play well. With this free webinar, you will have the tips you need to begin reshaping the way you view and overcome of the fundamental challenges that you will encounter on every course each time you play. Best of all, this course only takes a few minutes of your time to watch for up to 5 days, and the difference in your game noticeable from Day 1 of applying the tips you will learn!
Step 2: Read "Golf Positive! Live Positive!" by Debbie O'Connell
No matter if you are new to golf or a golf pro, "Golf Positive! Live Positive!" is literally a game-changing book written by Debbie O'Connell that is available on Amazon for less than $20. Plus, Kindle Unlimited subscribers can read the ebook version for free! Go through the process of how to start clearing your mind of the clutter that has been holding you back from playing your best with proven methods that get immediate results. The secret to this book's success is found in walking through Debbie's trademarked "CORE Triumph!" process that teaches people of all playing abilities and experience how to find more comfort, consistency, and joy in the midst of a challenging sport that can make even the most skilled players buckle under the pressure. If you have always desired to play 18 holes without letting destructive patterns or mistakes keep you from playing better golf and enjoying the journey along the way, this book can help you build a healthier approach to your game that will leave a lifelong impact!
Step 3: Ready to Go Deeper? Take This Course!
While it may cost a bit more, Debbie's "Keys to a Champion Mindset 2.0" course will help you uncover the hidden reasons you struggle with your golf game, career, relationships, and more! Golfers who have taken this energizing course say it offers the easiest way to achieve a lower golf score while giving your confidence a serious boost your friends and family will notice from the first week! Plus, unlike other packages that require hundreds of dollars or even thousands for five days of golf instruction from a professional, Debbie wants this course to be available to everyone. That's why she has been known to offer the "Keys to a Champion Mindset 2.0" for up to an unbelievable 90% discount for a limited time! But, if you miss this deal, don't worry – you'll still receive more groundbreaking strategies and insight you will not find anywhere else at a lower price than the average LPGA pro charges for one lesson. Hear from participants in their own words:
"Debbie's positivity, smile, enthusiasm, and commitment are contagious! This program not only changed my golf game but my life! My confidence and mindset changed dramatically during and after finishing 'Keys' the first time. My handicap dropped by 7 that season and a total of 11 in less than 2 seasons. I won my Club Championship, played with more confidence, and had much more FUN! With Debbie's guidance and support, I have grown as a golfer and as a person. FYI-I'm just getting started!! Thank you, Debbie!"
– Forever Grateful – Lori Danecke
"Thank you for all your teaching and coaching. I was looking for a coach but was unable to find the right match. I have already reached my fitness goal and am close to the next milestone. What I love is that I have a coach that is not telling me how to grow my business but instead how to grow ME which is creating a ripple effect on my business. All I can say is thank you very much and I look forward to all the amazing changes ahead."
– Robin Wittach Tarta
Step 4: Follow These Pages on Facebook or Instagram
When you need tips and entertaining clips that can rekindle or build the excitement, check out the Golf Positive Facebook page and Debbie O'Connell's Instagram page. Interact with Debbie monthly in her "Golf's Monthly Masterclass" as she interviews the best and brightest women in the industry who are leaving a legacy in the golfing community while daring to shatter glass ceilings and forge new paths forward for the next generation. Then, take a walk on the wild side of golf as Debbie spotlights her favorite golf courses and shares an upclose look at some of her favorite current and past golfing adventures with friends, family, and fans. This is one journey you won't want to miss!