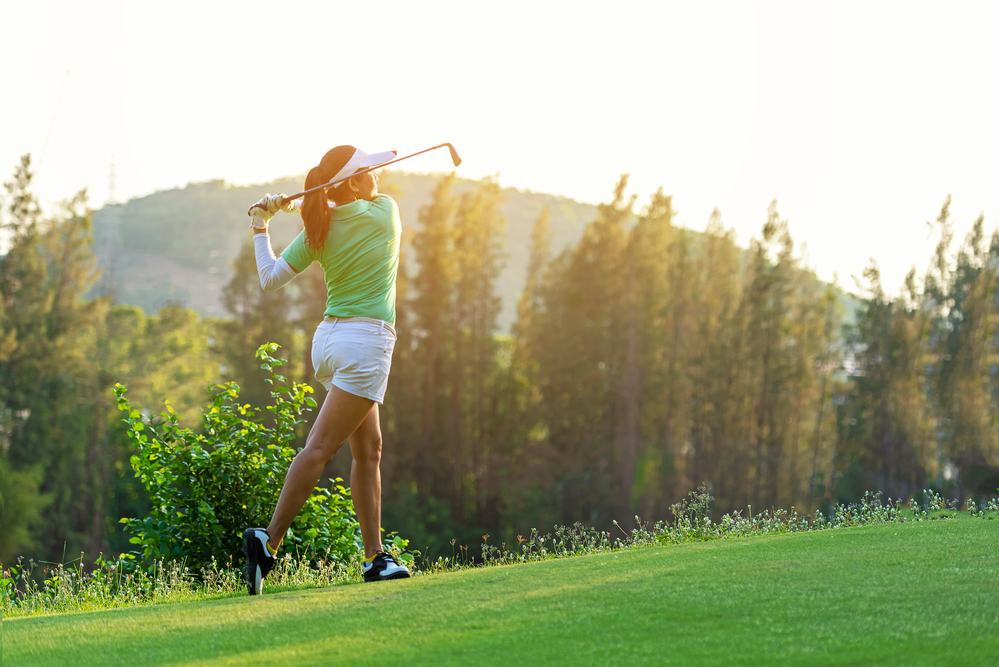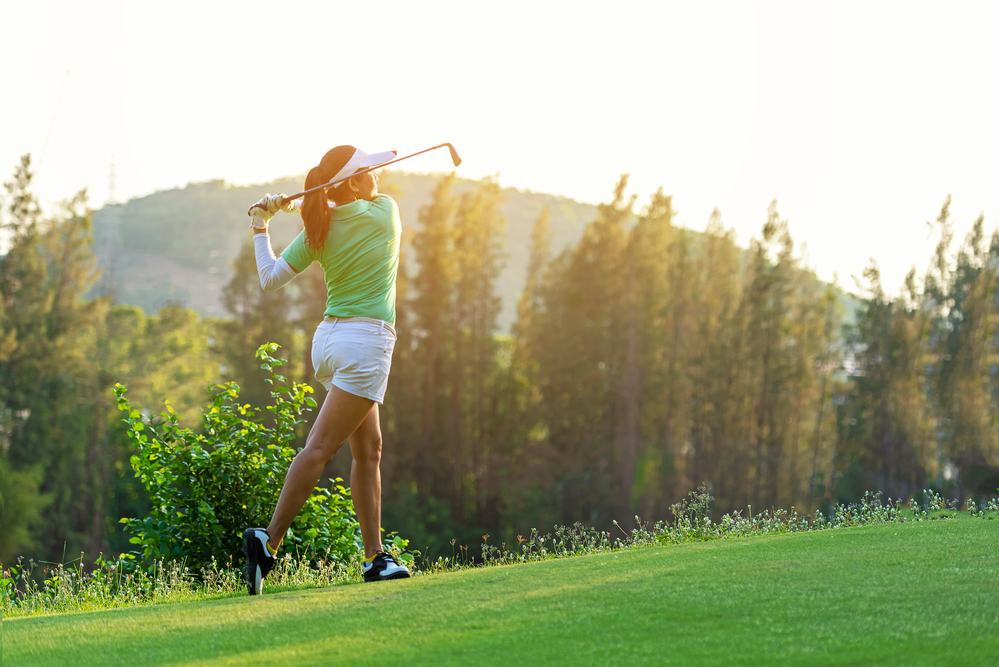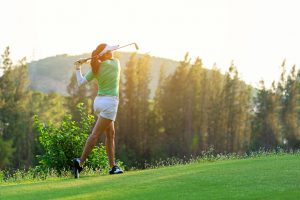 Do you feel it? There is a crisp fall breeze in the air, and that can only mean one thing! The holiday season is upon us. Leaves will change, the weather will get colder, and families will come from all over. Think about all that delicious, mouthwatering food you will soon be able to eat.
But, with all the wonderful holiday cheer and delicious homecooked food, you might be worried about falling off track and losing sight of your goals. Not to worry! This issue is devoted to providing you with all the tips and tricks to keep your goals in sight, helping you maintain a fulfilling life (without you having to make sacrifices).
Upcoming Courses & Events
Download or Order Today on Amazon!
Start Now! It's FREE!
Watch My New Live Interview Series! It's Free!
(Join us each first Wednesday of the month at 8:00 PM ET on Facebook)
In This Issue
Tee Up for Success
New! CardioGolf™ Tip
Fitness
Nutrition
Recipe of the Month
Debbie's Golf Course Spotlight
You're Invited!
TEE UP FOR SUCCESS
Available in a free download on my website or in paperback form on Amazon, this book provides the basics for anyone looking to enjoy golf, or any area of life for that matter, more and stress less! It's a great way to kick off your mental and physical fitness efforts this summer while lowering your score.
Golf Positive! Live Positive! is a vibrant handbook of learning and development. Filled with colorful anecdotes, personal experiences, and instructional guidelines, Golf Positive! Live Positive! provides an entertaining and energetic path to identifying, understanding, and ultimately reaching your goals – both on and off the golf course!
Successful people—especially successful athletes—often have a tried-and-true plan. Nationally acclaimed LPGA professional and Golf Positive Founder Debbie O'Connell shares a proven approach that will inspire anyone to improve their game and dare to dream big.
Watch My New Live Interview Series! It's Free!
(The 1st Wednesday of Each Month at 8:00 PM ET)
This new in 2022 live interview series features women who are shaking up the golf world with unbelievable professional achievements, groundbreaking concepts, and expansive community outreach efforts.
Past Guests:
⛳️ Kelley Brooke
⛳️ Shirley Spork
⛳️ Nancy Lopez
⛳️ Patty Sheehan
⛳️ Annika Sörenstam
⛳️ Kathy Whitworth
⛳️ Sandra Palmer
⛳️ Gina Kim
⛳️ Meaghan Francella
⛳️ Nancy Quarcelino
⛳️ Annette Thompson
Missed one? You can still catch these phenomenal women as they answer some of our followers' top questions by visiting and following the Golf Positive! Facebook page.
Join me as I meet with the next extraordinary woman live on December 07, 2022 at 8:00 PM ET.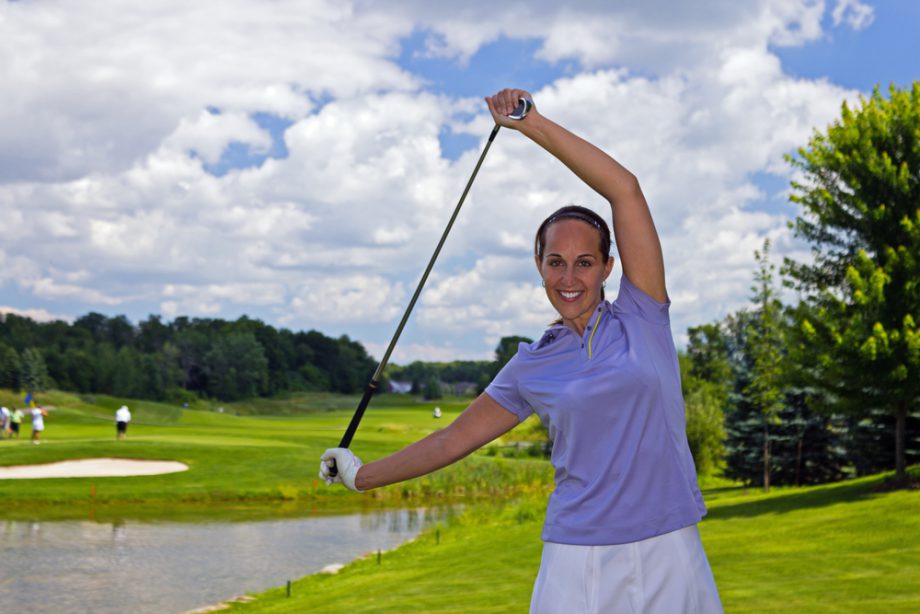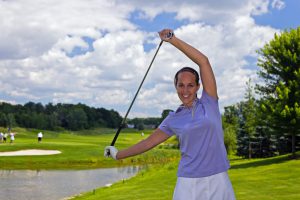 MINDSET
Has your daily routine been disrupted recently? Are you suffering from low energy and focus levels during the day? Many things during the day can affect your body's energy levels and your mind's focus. Stress and anxiety are two of the more well-known causes. But the real question is this, what can we do to increase our energy and focus levels? Here are six ways to improve your energy and focus for golf and life.
ARTICLE OF THE MONTH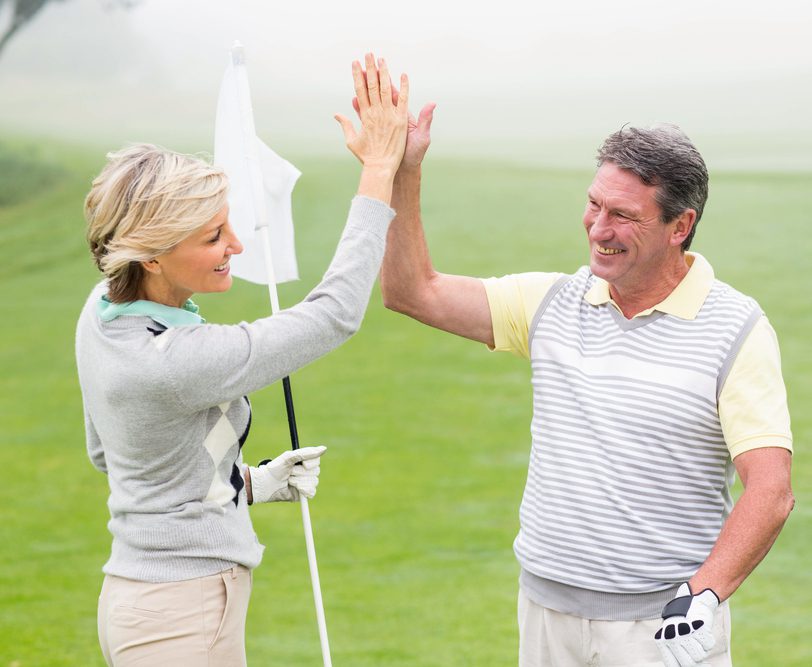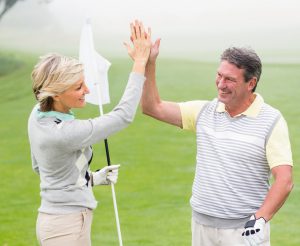 Have you been having some restless nights recently? Are you feeling sluggish during the day? Are you looking for a way to improve your quality of sleep? Did you know that the amount and the quality of the sleep you get at night helps set the tone for your next day? While having a daytime routine is important, having a set nighttime routine is essential to your daytime activities. It is important that you feel refreshed and ready to take on the day you wake up….
CARDIOGOLF TIP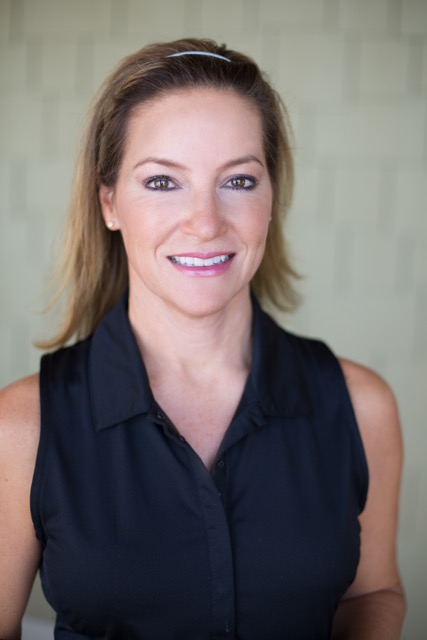 Have you heard about the new online fitness resource specifically designed for the golfing community?
CardioGolf™ pairs perfectly with your Golf Positive! mindset as it is tailor-made for golf and beneficial for all areas of life!
🏌🏼‍♀️Strengthen the right muscles to build more power
🏌🏼‍♀️Improve flexibility in all areas to reduce the risk of injury
🏌🏼‍♀️Improve balance to assist with a steady stance, backstroke
& follow-through
In fact, we value Karen and her CardioGolf™ techniques so much that we invited her to be a part of our latest Revolutionary system – our cutting-edge program that is making more of an impact on golf scores than players have ever experienced with any other instruction available on the market.
Check out our pick for the CardioGolf™ Tip of the Month:
FITNESS
CardioGolf Lung and Twist-Golf-Fitness for All
Posted on CardioGolf Online Golf and Fitness Studio by Karen Palacios-Jansen
A few great things about this routine:
1. With the cold months here, this exercise can be done indoors.
2. Helps in developing strength and firmness in your lower body
3. Includes exercises for balance, strength, and rotation
This workout is a cross-training workout intended to work your whole body and help you increase your distance by improving your swing speed.
NUTRITION
Posted on Eating Bird Food
The leaves are changing, there is a fall breeze in the air, and the holidays are fast approaching.
Maybe it is the chill in the air, family coming into town, or the promise of delicious home cook food. This time of year is when a lot of people experience a lack of energy. This can be because of the stress of the holidays, or maybe it is just the cold weather.
Don't get lazy this holiday season. If you are going to snack, make sure your body gets all the nutrients that it needs. Try making your very own Easy No Bake Protein Balls. Don't worry if there is an ingredient you don't like or can't have, you have complete control over what goes into them.
The awesome part is that you might come across an even better flavor just by switching up a few ingredients. Here are a few recipes and tips to make your protein balls delicious and healthy.
RECIPE OF THE MONTH
Posted on Gluten Free Paleo
This creamy and delicious artichoke dip is a vegan recipe, and it is made with cashews instead of dairy. Great as a snack and a hit at family gatherings, this easy-to-make this artichoke dip will keep you full and satisfied.
DEBBIE'S GOLF COURSE
SPOTLIGHT
The Solheim Cup 2023 will be played at Finca Cortesin, a golf course located in the town of Casares in the province of Malaga.
Finca Cortesin is globally renowned for providing one of Europe's most unforgettable golf experiences. Rated among Spain's best golf courses, including by the prestigious Golf Digest magazine, the harmonious relationship between the natural Mediterranean landscape and environment on the resort's world-class 18-hole championship course makes for a most attractive design, while the excellent weather we enjoy all year round provides the perfect setting for playing golf.
The excellent condition of the fairways and greens, and attention to the smallest details, will make a round of golf at Finca Cortesin a challenging test of your ability whilst, all the time, being surrounded by an aesthetically exceptional environment that is both natural and unique.
Learn more by visiting their website.
[/vc_column_text][/vc_column]
[/vc_row]