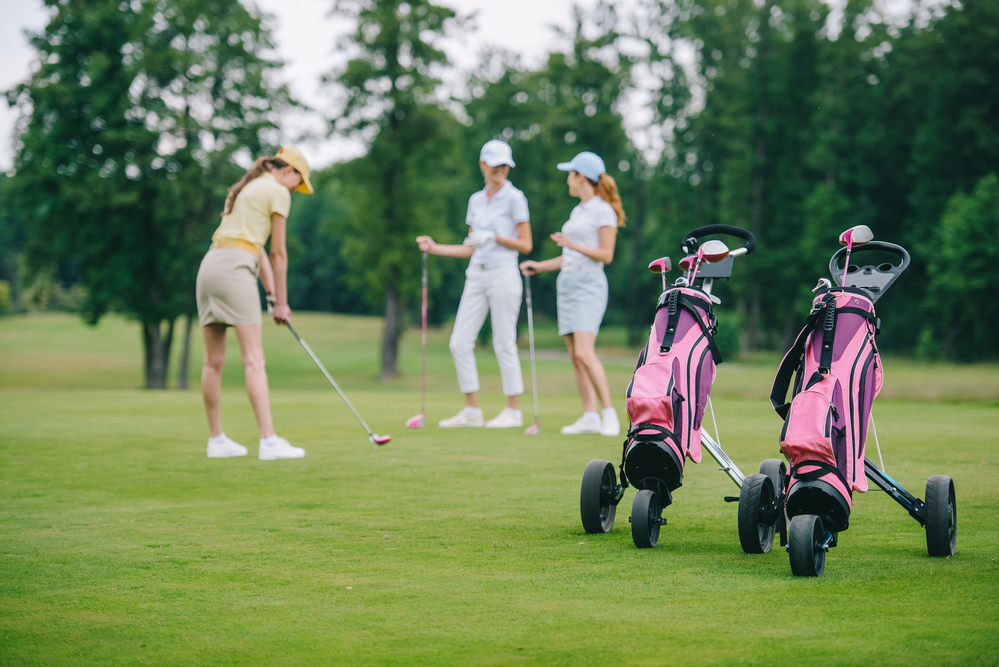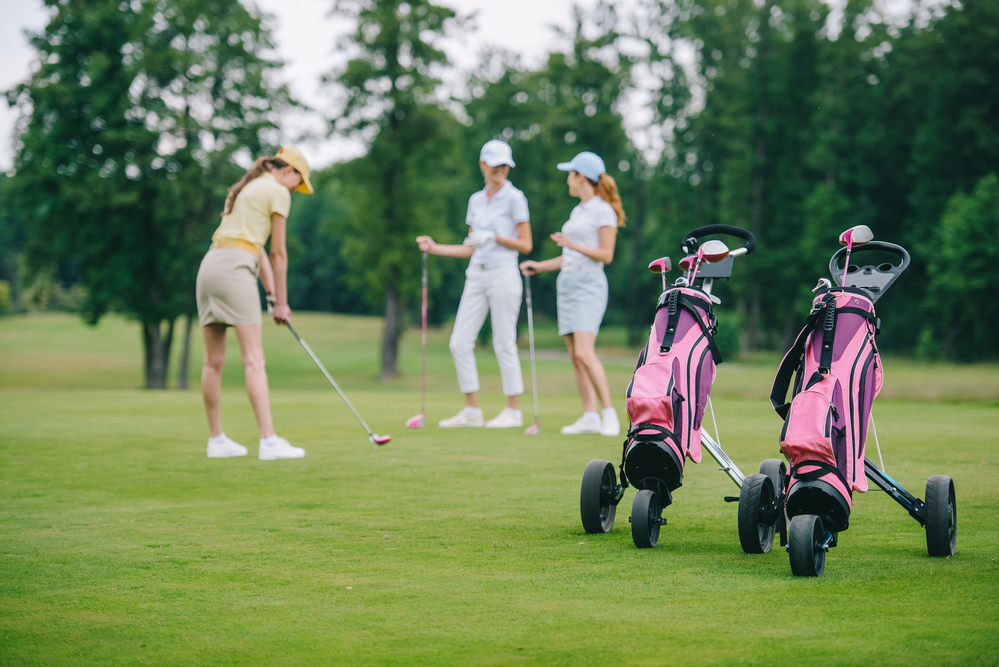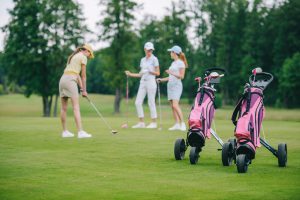 Spring is here, bringing beautiful weather, vibrant flowers, and the promise of new beginnings. It's a time for you to blossom, to grow and improve. I'm so excited to share that I have a surprise that will put a spring in your step and golf game and take you to new heights!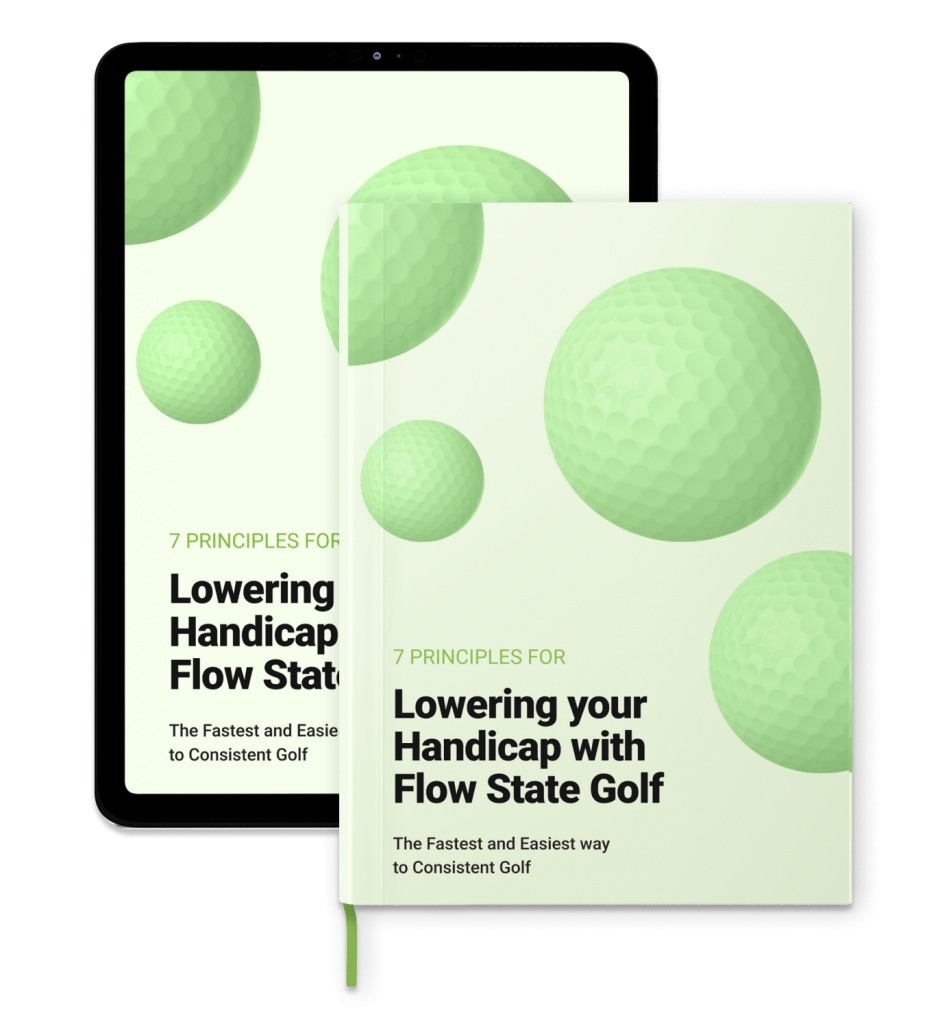 BIG NEWS!! My new book has launched and I'm giving to you for free!
Have you ever been "in the zone" in any sport or moment of time? This is also known a FLOW STATE, when you are totally immersed in the moment, you lose track of time, you feel relaxed and in rhythm while everything seems easy and effortless. What if you could play golf in that state more often?
My new book – 7 Principles For Lowering Your Handicap with FLOW STATE GOLF, will teach you the fastest and easiest way to consistent golf. Imagine playing with the focus of Annika Sorenstam or Tiger Woods, how great will you play?
Click here to download your free copy today. Note if you don't see it in your inbox, please check your spam.
Upcoming Courses & Events
Free Webinar
April 11th, 7 PM ET 
---
Play Your Best Golf Game Now!
April 15-19, 2023 at 10 AM
---
Download or Order Today on Amazon!
---
Start Now! It's FREE!
---
In This Issue
---
NEW! Keys To A Champion Mindset 2.0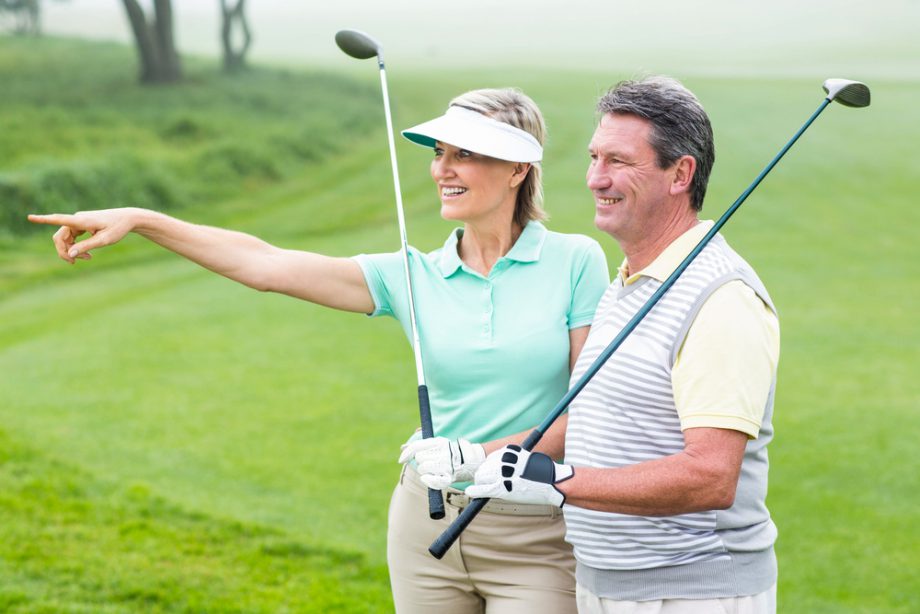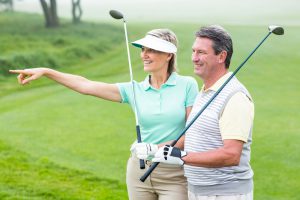 Guaranteed to lower your scores or your money back!! I'm so confident you will play better golf after this 5-Day Masterclass that I am offering this unheard of golf industry guarantee.
Lori dropped her handicap by 8 strokes and won the club championship after completing this program.
Wouldn't you agree that golf is very much a mental game? If so, let's improve yours together!
This five-day course starts on Saturday, April 15th, 2023, at 10 AM. Let's shift your beliefs and achieve your desired results!
Ready To Live Your Best Life? Register Here.
---
TEE UP FOR SUCCESS
"Golf Positive! Live Positive!" By Debbie O'Connell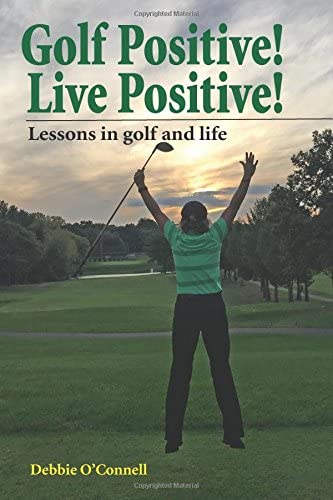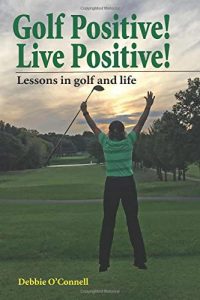 Available in a free download on my website or in paperback form on Amazon, this book provides the basics for anyone looking to enjoy golf, or any area of life for that matter, more and stress less! It's a great way to kick off your mental and physical fitness efforts this summer while lowering your score.
Golf Positive! Live Positive! is a vibrant handbook of learning and development. Filled with colorful anecdotes, personal experiences, and instructional guidelines, Golf Positive! Live Positive! provides an entertaining and energetic path to identifying, understanding, and ultimately reaching your goals – both on and off the golf course!
Successful people—especially successful athletes—often have a tried-and-true plan. Nationally acclaimed LPGA professional and Golf Positive Founder Debbie O'Connell shares a proven approach that will inspire anyone to improve their game and dare to dream big.
---
This new in 2023 live interview series features women who are shaking up the golf world with unbelievable professional achievements, groundbreaking concepts, and expansive community outreach efforts.
Past Guests:
⛳️ Kelley Brooke
⛳️ Shirley Spork
⛳️ Nancy Lopez
⛳️ Patty Sheehan
⛳️ Annika Sörenstam
⛳️ Kathy Whitworth
⛳️ Sandra Palmer
⛳️ Gina Kim
⛳️ Meaghan Francella
⛳️ Nancy Quarcelino
⛳️ Annette Thompson
⛳️ Avis Brown-Riley
Missed one? You can still catch these phenomenal women as they answer some of our followers' top questions by visiting and following the Golf Positive! Facebook page.
---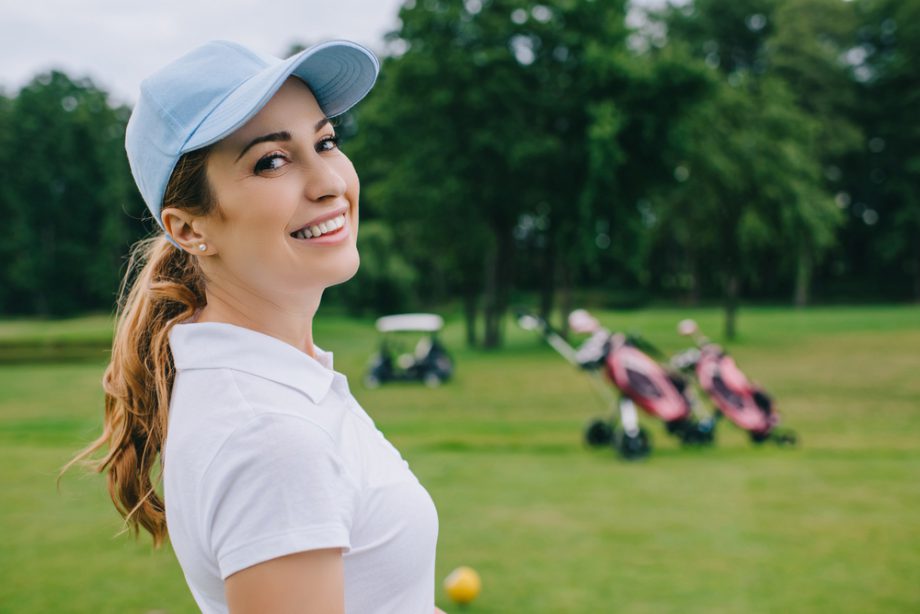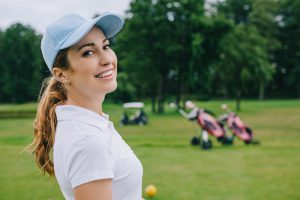 MINDSET
Whether you're a pro golfer or an amateur, everyone knows that golf is not the easiest sport to pick up – and you cannot master it a day, week, or year. Golf is known as one of the most psychologically challenging sports out there. And it is a sport that requires a lot of practice and preparation from its players – both physically and mentally. Here are five tips to improve your golf game.
---
ARTICLE OF THE MONTH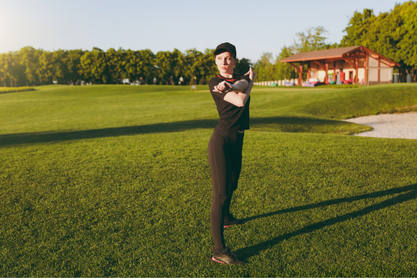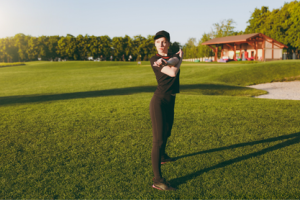 When it comes to the game of golf, whether you are new to the sport or a seasoned pro, the last thing you should be worrying about is if your golf clubs are too long – affecting your score and game negatively. As one of the most critical pieces of equipment to the game, it is essential to know if your clubs are just right for you or too long. Here are four ways to tell if your golf clubs are too long.
---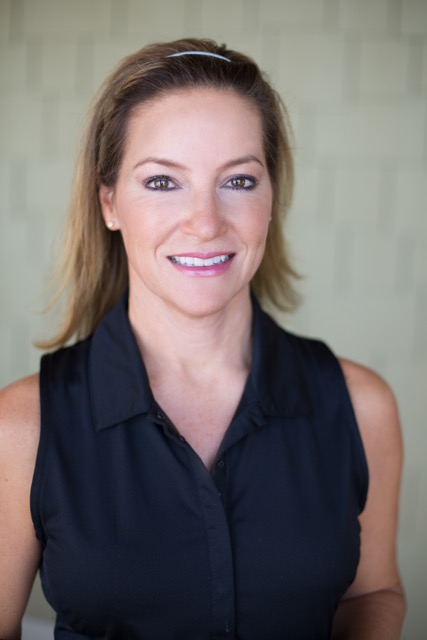 Have you heard about the new online fitness resource specifically designed for the golfing community?
CardioGolf™ pairs perfectly with your Golf Positive! mindset as it is tailor-made for golf and beneficial for all areas of life!
🏌🏼‍♀️Improves your flexibility and mobility for a wider range of motion
🏌🏼‍♀️Strengthens the power of your golf swing
🏌🏼‍♀️Improves stamina, so you perform better for an entire round of golf
In fact, we value Karen and her CardioGolf™ techniques so much that we invited her to be a part of our latest Revolutionary system – our cutting-edge program that is making more of an impact on golf scores than players have ever experienced with any other instruction available on the market.
---
FITNESS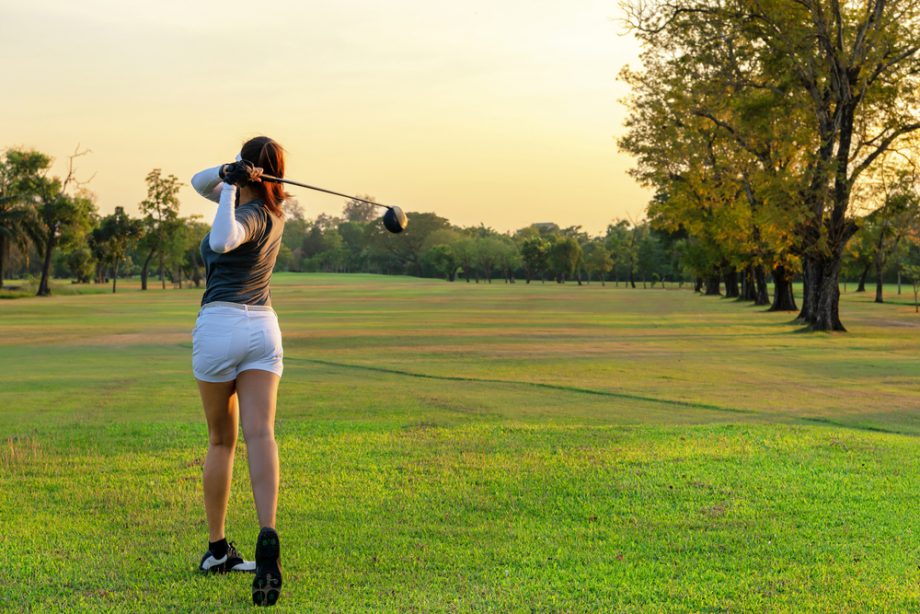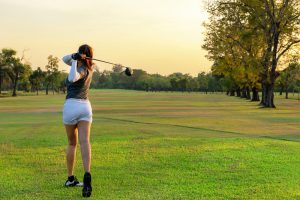 CardioGolf™ Lunge and Twist-Golf-Fitness for All
Posted on CardioGolf Online Golf and Fitness Studio by Karen Palacios-Jansen
A few great things about this routine:
1. These exercises will help you develop strength and firmness in your lower body.
2. The twisting part of the exercise teaches you to rotate over the resistance of your lower body, just like what you need to do in the golf swing.
3. This exercise is perfect for all ages and skill levels.
Adding core strengthening exercises to your daily routine will improve the strength and efficiency of your golf swing. In addition, it will teach you to rotate over the resistance of your lower body.
---
NUTRITIO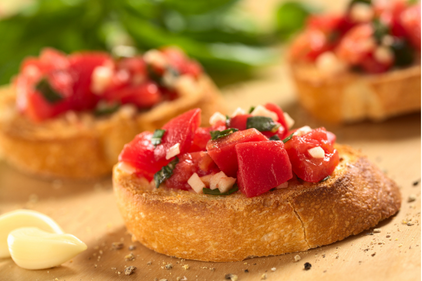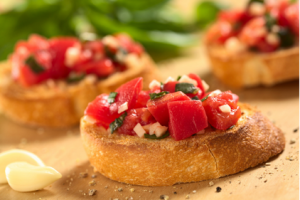 Posted by: Running Real Food
This Italian-inspired appetizer is vegan and flavorful, featuring the classic yet simple combination of fresh tomatoes, balsamic, olive oil, and basil. Easy to make and done in minutes, this delicious dish is perfect for serving as an appetizer before a meal or over drinks.
---
RECIPE OF THE MONTH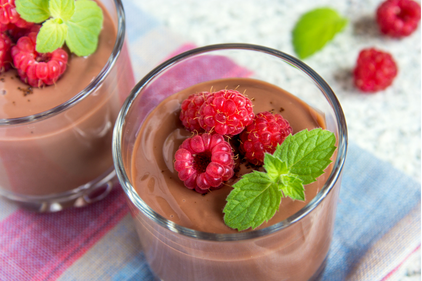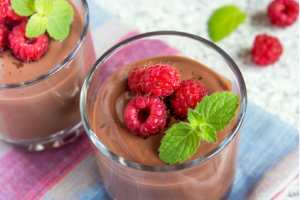 Posted by: Nutriciously
Are you ready for some delicious vegan chocolate mousse? With only 4 ingredients, this silken tofu chocolate mousse is super chocolatey, fluffy, and high in protein! The secret is Silken tofu, dates, Aquafaba, and Chocolate – and within 15 minutes you'll have a delicious and mouth-watering dessert everyone will love!